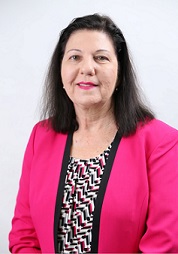 Greetings to prospective Students and Visitors,
The Western University Department of Physical Therapy Education offers two programs that give you the opportunity to obtain a Doctor of Physical Therapy degree (DPT).
Our professional program is open to qualified candidates who are seeking their first degree in Physical Therapy. We also offer a post professional DPT to licensed PT's who hold a bachelor, Master's degree or certificate in physical therapy.
Both programs offer broad experiences with a variety of teaching methods including classroom lectures and discussions, laboratory experience and online education taught and directed by professional instructors and practicing clinicians. The professional program also includes clinical education experiences incooperated throughout the three-year curriculum and concludes with 24 weeks of clinical education. Our clinical experiences occur in a variety of clinical sites throughout the United States. Students in the post-professional program will integrate their learning with their current clinical experience and work setting.
I welcome you to our website and invite you to take the time to email or call us with any questions or inquiries you may have about either of our programs. Please note that when you click on each page (Admission, Curriculum, FAQs) the information provided is specific to the entry level program. If you are interested in the post professional program, you will be directed at the top of each page to click on the link that will take you to the appropriate information.
Thank you for taking the time to visit us. I hope to meet you in the near future.
Dayle Chakerian Armstrong, PT, MS, DPT
Department Chair
Department of Physical Therapy Education