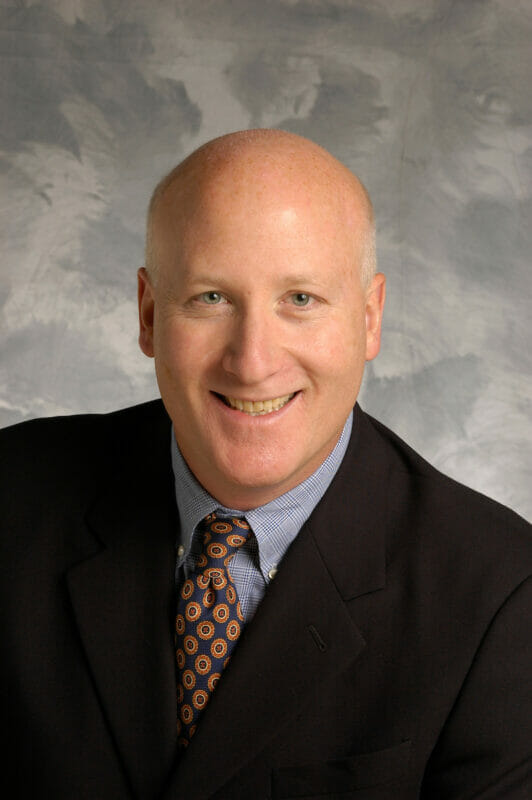 Andrew S. Pumerantz, DO, FACP
Professor of Internal Medicine
Founder and Executive Director, Western Diabetes Institute
Assistant Provost for Strategic Initiatives
College of Osteopathic Medicine of the Pacific
E-Mail: apumerantz@westernu.edu
Phone: 909-706-3779 | Fax: 909-620-1048
Website: http://wdi.westernu.edu/
Join year: 2007
Awards
Outstanding Cross Campus Colleague Faculty Award, 2012
Publications
Boiselle PM, Tocino I, Hooley RJ, Pumerantz AS, Selwyn PA, Nekiesa VP, Lange RC. Chest radiograph interpretation of Pneumocystis carinii pneumonia, and pulmonary tuberculosis in HIV-positive patients: accuracy, distinguishing features, and mimics. J Thoracic Imaging 1997; 1: 47-53.

Selwyn PA, Pumerantz AS, Durante A, Alcabes PG, Gourevitch MN, Boiselle PM, Elmore JG. Clinical Predictors of Pneumocystis carinii pneumonia, bacterial pneumonia and tuberculosis in HIV-infected patients. AIDS 1998; 12: 885-893.
Pumerantz A, Muppidi K, Agnihotri S, Guerra C, Venketaraman V, Wang J, Betageri G. Preparation of liposomal vancomycin and intracellular killing of meticillin-resistant Staphylococcus aureus (MRSA). Int J Antimicrob Agents 2011; 37: 140-144

Muppidi K, Wang J, Betageri G, Pumerantz AS. PEGylated Liposome Encapsulation Increases the Lung Tissue Concentration of Vancomycin. Antimicrob Agents Chemother 2011; 55(10): 4537-4542.

Muppidi K, Pumerantz AS, Wang J, Betageri G. Development and Stability Studies of Novel Liposomal Vancomycin Formulations. ISRN Pharmaceutics 2012; Volume 2012, doi:10.5402/2012/636743

Pumerantz AS. PEGylated Liposomal Vancomycin: A Glimmer of Hope for Improving Treatment Outcomes in MRSA. Pneumonia.Recent Pat Antiinfect Drug Discov 2012; Vol. 7, No. 3: 205-212.

Muppidi K, Pumerantz AS, Betageri G, Wang J. Development and Validation of a Rapid High-Performance Liquid Chromatography Method with UV Detection for the Determination of Vancomycin in Mouse Plasma. J Chromat Separation Techniq 2013; 4: 165.
Bissett, SM, Pumerantz AS, Preshaw PM. Periodontal Disease and Diabetes. J Diabetes Nurs 2015; 19(4): 134-40.
Pham C, Pumerantz AS. Integrated Practice Unit (IPU) Model at Western Diabetes Institute. California Pharmacist 2015; 62 (3): 32-37.
Pumerantz AS, Bissett SM, Dong F, Ochoa C, Wassall RR, Davila H, Barbee, Nguyen J, Vila P, Preshaw PM. Standardized Screening for Periodontitis as an Integral Part of Multidisciplinary Management of Adults with Type 2 Diabetes: An Observational Cross-Sectional Study of Cohorts in the USA and UK. BMJ Open Diab Res Care 2017; 5(1): e000413. doi: 10.1136/bmjdrc-2017-000413.
Narrative
Dr. Pumerantz is Professor of Internal Medicine, Founder and Executive Director of the Western Diabetes Institute (WDI), and Assistant Provost for Strategic Initiatives. A Yale-trained adult infectious diseases specialist, he spent the first dozen years of his medical career in consultative practice beginning in Connecticut in 1995 and then Long Island in 1999, where he ultimately became a full partner in an 8-member group in 2004. Pumerantz was recruited to WesternU as founding chief of the Division of Infectious Disease at COMP in 2007. With WesternU pharmaceutical scientists, Jeffrey Wang and Guru Betageri, he co-invented and co-patented a PEGylated liposomal vancomycin formulation designed to improve drug delivery and treatment outcomes for patients with pneumonia due to multidrug-resistant Staphylococcus aureus (MRSA). In 2008, Dr. Pumerantz was promoted to Chair of the Department of Internal Medicine and over the ensuing four years established seminal divisions of Endocrinology, Diabetes, and Metabolism; Nephrology and Hypertension; Infectious Disease; and Cardiovascular Disease. In 2009, he founded the WDI as an academic, integrated practice unit (IPU) focused on the 'whole person' living with diabetes and multimorbidity, and created the Diabetes Cross-Disciplinary Index© (DXDI©) to help facilitate team-based diabetes care. Pumerantz established WDI's Centers for Endocrine and Metabolic Health; Kidney Health; Fitness and Function; and Periodontal Health. WDI's IPU demonstrated a significant improvement in glycemic control as well as a 57% reduction in annual claims-incurred health care utilization costs through a 2-year pilot program with one of California¿s largest managed Medi-Cal health plans. In 2017, he and UK collaborators published a cross-sectional research study using a novel standardized model to screen adults with type 2 diabetes for periodontitis as an integral part of multidisciplinary management. Through his work in disruptive innovation in diabetes care delivery, Dr. Pumerantz serves on the Diabetes Working Group of the International Consortium for Health Outcomes Measurement (http://www.ichom.org) to set global standards for patient-centered outcomes and value-based diabetes care.
Dr. Pumerantz holds an AB from Occidental College in Los Angeles and a DO from Philadelphia College of Osteopathic Medicine. He completed internal medicine residency and chief medical residency at Mount Sinai Beth Israel in New York City before heading to Yale-New Haven Hospital for infectious diseases fellowship. Dr. Pumerantz maintains certification by the American Board of Internal Medicine and is a Fellow of the American College of Physicians.