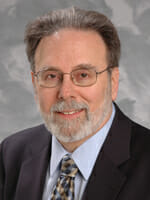 Daniel Kurtz, BA, PhD, OD, FAAO
Associate Dean of Academic Affairs, Professor of Optometry
College of Optometry
E-Mail: dkurtz@westernu.edu
Phone: 909-706-3507 | Fax: 909-706-3905
Website: www.westernu.edu
Join year: 2007
Education
O.D., 1982, New England College of Optometry
Ph.D., 1977, The University of Michigan, Ann Arbor
B.S., 1968, Oberlin College
Certification
Fellow, 1986, American Academy of Optometry
Research Grant
Correction of Myopia Evaluation Trial, 2007, National Eye Institute of NIH
Organizations
American Academy of Optometry (AAO)
American Optometric Association (AOA)
California Optometric Association (COA)
Inland Empire Optometric Association (IEOS)
Community Organizations
Gates Cactus and Succulent Society, Redlands, CA
Publications
Carlson, N.B. and Kurtz, D. Clinical Procedures for Ocular Examination. 4th edition. McGraw–Hill, 2016.
Kurtz D,Hyman L, Gwiazda J, Manny R, Dong, LM, Wang Y, Scheiman M, and the COMET Group. Role of Parental Myopia in the Progression of Myopia and Its Interaction with Treatment in COMET Children. Invest Ophth & Vis Sci, 2007. Feb. 48(2): 562-570.
Kurtz D, Manny R, Hussein M, the COMET Study Group. Variability of the ocular component measurements in children using A-scan ultrasonography. Optom. & Vis. Sci. 2004. 81(1): 35-43.
Manny, RE, Hussein, Scheiman, M, Kurtz, D, Niemann, K, and Zinzer, K, The COMET Study Group. Tropicamide 1%: An effective cycloplegic agent for myopic children. Invest Ophthalmol & Vis Sci. 2001. 42(8): 1728-1735.
Kurtz, D. The Perfect Eye: A novel model for teaching the theory of refraction. Journal of Optometric Education. Spring 1999. 24(3): 91-95.
Kurtz, D.Teaching clinical reasoning. Journal of Optometric Education. 1990. 15(4): 119-122.
Narrative
Dr. Kurtz grew up in the rolling hills of West Virginia. After graduating from Oberlin College, he completed four years of service in the U.S. Navy. In 1977, Dr. Kurtz received his PhD in Psychobiology from the University of Michigan, Ann Arbor, followed by postdoctoral research at the Eye Research Institute in Boston, MA. Upon receiving his Doctor of Optometry degree from the New England College of Optometry in 1982, he joined their faculty. In the course of his academic career he rose to the rank of Full Professor of Optometry, served as the Founding Director of the Homeless Veterans Eye Clinic in Boston, co-authored "Clinical Procedures for Ocular Examination," served as Principal Investigator of the Boston Clinical Center of the COMET research grant on myopia, served as chair of national committees in the American Optometric Association and the American Academy of Optometry, and received Faculty of the Year honors during each of his last four years as a teacher at the New England College of Optometry. After 25 years as a member of the faculty in Boston, Dr. Kurtz accepted the position of Founding Associate Dean of Academic Affairs at the Western University of Health Sciences College of Optometry in Pomona, California, where he has been since the summer of 2007.