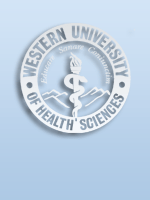 Nooshin Kateb, DDS, MS
Assistant Professor
College of Dental Medicine
E-Mail: nkateb@westernu.edu
Phone:
Organizations
AAE, American Association of Endodontists
ABE, American Board of Endodontics
ADA, American Dental Association
CDA,California Dental Association

Narrative
Dr. Katebzadeh is a Diplomate of the American Board of Endodontics. She received her Bachelor of Science degree in Biology from UCLA College of Letters and Science and her DDS degree from UCLA School of Dentistry. She then obtained a specialty certificate in Endodontics and her MS degree from the University of North Carolina in Chapel Hill. She practiced endodontics for twelve years before joining the rank of full-time faculty at WesternU in 2010.