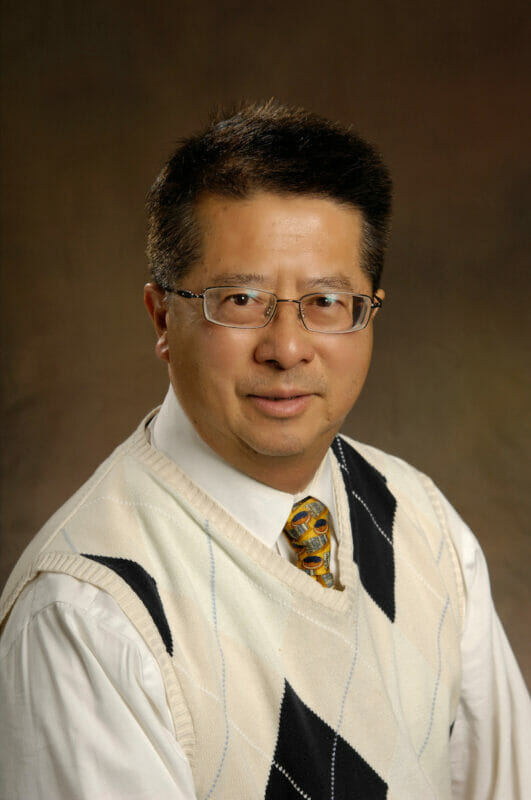 Stanley Wong, PhD
Professor of Pharmacology
College of Osteopathic Medicine of the Pacific
E-Mail: swong@westernu.edu
Phone: 909-469-5232
Join year: August 1981
Education
Ph.D., Pharmacology, University of Wisconsin, Madison, WI,1979
M.S., Pharmacology, University of Wisconsin, Madison, WI,1976
B.S., Zoology, University of Wisconsin, Whitewater, WI,1973
Teaching Experience
Professor, Western University of Health Sciences, COMP, Pomona, CA, 1996-2013
Associate Professor, College of Osteopathic Medicine of the Pacific, Pomona, CA, 1987-96
Assistant Professor, College of Osteopathic Medicine of the Pacific, Pomona, CA, 1981-87
Publications
Wong SK, Ramirez JR and Helf SC. Student performance on levels 1 and 2-CE of COMLEX-USA: Do elective upper-level undergraduate science courses matter? J Am Osteopath Assoc. 2009 Nov;109(11):592-8.
Wong SK and Westfall DP, Menear D and Fleming WW. Sodium-potassium pump sites, as assessed by [3H]-ouabain binding, in aorta and caudal artery of normotensive and spontaneously hypertensive rats. Blood Vessels. 1984;21(5):211-22.
Wong SK, Westfall DP, Fedan JS and Fleming WW. The involvement of the sodium-potassium pump in postjunctional supersensitivity of the guinea-pig vas deferens as assessed by [3H]ouabain binding. J Pharmacol Exp Ther. 1981 Oct;219(1):163-9.
Wong SKand Buckner CK. Studies on the beta adrenergic receptors mediating inhibition of antigen-induced histamine release from the lung and heart isolated from the actively sensitized guinea pig. J Pharmacol Exp Ther. 1980 Jul;214(1):152-60.