The WesternU alumni network is composed of more than 17,000 WesternU graduates, and alumni and students can take advantage of this network for professional advice and job placement. Your fellow classmates and friends of the University understand the high value of a WesternU degree, and they have posted jobs on the sites below specifically to recruit WesternU graduates like you.
Physician Assistant Career Expo
Job Boards
Alumni and students (non-veterinary) interested in viewing employment opportunities, or an employer wishing to hire WesternU alumni, can register on our self-service, online job board at https://webpost.westernu.edu. All registrants will be required to first create a profile, username, and password. Once your registration has been approved, you may then begin utilizing the system to post or search for health care jobs. Only WesternU alumni and students may register as a "job seeker," but anyone may register as an "employer" to post job opportunities for our graduates. There is no fee to use this site.
Connecting skilled health professionals to communities in need.
Search the world's largest single-source job posting and career opportunity center to view employment opportunities, loan forgiveness opportunities, and more. Finding career openings with high health professional shortage area (HPSA) scores. Learn about the breadth of types of facilities looking for expert clinicians.
The Veterinary Career Center at https://cvmjobs.westernu.edu is a "one-stop shop" for alumni and students of the WesternU College of Veterinary Medicine interested in employment opportunities, or an employer wishing to hire a veterinarian. The VCC is part of a Veterinary Career Network that provides access to the best, high-profile and even niche openings from the industry's leading institutions and practices. All services to "Job Seekers" are provided for free, but some "Employer" services may require a fee.
---
Alumni Networking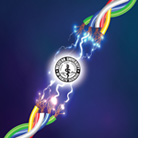 WesternU Connect is a web platform that allows WesternU students to securely connect with alumni for professional networking and career advice. For example, a COMP student could search for and contact COMP alumni specializing in dermatology and oncology to help decide which specialty to pursue, or a COP student could search for and contact COP alumni working at Target and Rite Aid to help decide which job offer to accept. The alumni registered on this site represent more than 40 health care specialties as well as nearly every graduation year and degree program from WesternU; so no matter what college or program you're in, there are WesternU alumni waiting to connect with you! In addition to the directory, WesternU Connect is comprised of many other features including photo galleries, University news, and a list of upcoming events, such as receptions at professional conferences at which you can network with alumni in person.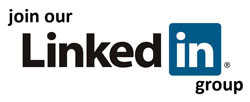 LinkedIn is an online professional network, which can enable you to connect with friends, classmates, colleagues and clients. By creating a profile on LinkedIn and including "Western University of Health Sciences" in the education section of your profile, you will automatically be included on WesternU's LinkedIn page. Through this page, anyone can search for WesternU students and alumni by keywords.
If you need further assistance, or have ideas on how the Alumni Office can improve the programs and services we offer to alumni, please contact us at alumni@westernu.edu or (909) 469-ALUM.