All WesternU graduates are automatically members of the WesternU Alumni Association and are therefore eligible to receive the following alumni benefits and services:
Discounted Fitness Club Memberships

WesternU alumni can save more than $100 off memberships at L.A. Fitness clubs located throughout the United States with the following special WesternU rates. 
Single Club Memberships include access to any one club in the United States except Signature clubs and those located in the counties of Suffolk, Nassau, Westchester, Richmond, and Bronx in the state of New York 
• $269/year for alumni  (OPTIONAL: Add the ability to reserve racquetball courts for a 1-time fee of $20)
Premier Single-State Memberships include access to all clubs in California, except Signature clubs 
• $329/year for alumni  (OPTIONAL: Add the ability to reserve racquetball courts for a 1-time fee of $20)
Premier Multi-State Memberships include access to all clubs in the United States except Signature clubs and those located in the counties of Suffolk, Nassau, Westchester, Richmond, and Bronx in the state of New York 
• $349/year for alumni  (OPTIONAL: Add the ability to reserve racquetball courts for a 1-time fee of $20)
• $29.99/month for family members – Family members of enrolling WesternU alumni residing at the same address may also enroll by purchasing a Premier Multi-State Membership by paying an initiation fee of $25 and recurring monthly dues of $29.99 per month. The ability to reserve racquetball courts may be purchased at an additional cost of $5/month if this option is selected at the time of enrollment.
To find a club near you, visit the L.A. Fitness "Find a Club" web page.
Click here to submit a request for your L.A. Fitness membership voucher number(s), regardless of whether you wish to renew an existing membership or initiate a new membership. After we have received your form, you will be contacted by e-mail with the appropriate voucher number(s) and further instructions on how to enroll online directly with L.A. Fitness. 

WesternU alumni can join SamFit to access their fitness clubs in Oregon for just $35/month, including…
• No enrollment or activation fees
• Free access card upon enrollment
• Free new member consult, wellness-life coaching consult, dietitian consult
• Up to a 15% discount on all additional services (e.g. personal training, nutrition/health coaching)
• Discounted annual health risk assessments (available as part of the Wellness Package purchase)
• Free unlimited access to the onsite health, wellness & fitness educational sessions
• Free unlimited access to select group exercise classes (SamCircuit, SamCore, SamCircuit Express, and SamFlex)
• Free access to Albany SamFit racquetball courts, saunas, and classes
• 24/7/365 access to all SamFit facilities (including Newport, Corvallis, Lebanon, Albany, etc.)
• 1st Family Add-on: $15.00/month
• Additional Family Add-ons: $10.00/month
To sign up for SamFit, please contact the Alumni Office at (909) 469-ALUM or alumni@westernu.edu with your name, degree, class year, current contact information, and the SamFit location where you would like to go to start your membership. The Alumni Office will then provide your name and alumni status to SamFit, so they will know you're eligible for the special WesternU rate when you go in to join.
---
Alumni Networking
WesternU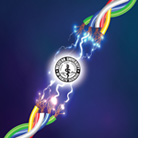 onnect is a secure, private web platform that was designed to allow WesternU students and alumni to connect with one another for the purposes of professional networking (e.g., a COMP student could search for and contact COMP alumni specializing in dermatology and radiology to help decide which specialty to pursue). In addition to this Directory feature, the platform has several pages and features including Campus News, Upcoming Events, Photo Albums, and more! Signing in to WesternU Connect takes just one minute in three easy steps…
1. Go to https://westernuconnect.com/ and register using your 1) LinkedIn account, 2) Facebook account, or 3) email address, in that preferred order, as it will safely and securely pull your relevant information (employment, education, photo) into the platform to make the registration process fast and easy. Nothing from WesternU Connect will ever be shared or posted to your LinkedIn or Facebook profiles without your explicit permission.
2. On the "Basic info" page, select your WesternU degree, grad year, and primary specialty; as well as enter your company name and job title.
3. On the "Give back" page, check or uncheck the boxes to indicate how you would like to volunteer, such as by sharing your career advice and expertise with current students and other alumni.
---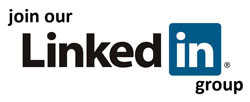 LinkedIn is an online professional network, which can enable you to connect with friends, classmates, colleagues and clients. By creating a profile on LinkedIn and including "Western University of Health Sciences" in the education section of your profile, you will automatically be included on WesternU's LinkedIn page. Through this page, current WesternU students and alumni will be able to contact you for career advice and professional networking; and you can use the network to contact them too.
---
Pumerantz Library Access
Alumni maintain nearly all the same Library resources you had as a student if you come into the Library on campus. A limited number of resources are available remotely. A complete list of Library resources available to alumni can be found online or by contacting the Library directly at (909) 469-5323 or reference@westernu.edu. You can also access this tutorial to see all library services available to alumni.
---
Job Boards
Alumni and students (non-veterinary) interested in viewing employment opportunities, or an employer wishing to hire WesternU alumni, can register on our self-service, online job board at https://webpost.westernu.edu. All registrants will be required to first create a profile, username, and password. Once your registration has been approved, you may then begin utilizing the system to post or search for health care jobs. Only WesternU alumni and students may register as a "job seeker," but anyone may register as an "employer" to post job opportunities for our graduates. There is no fee to use this site.
The Veterinary Career Center at https://cvmjobs.westernu.edu is a "one stop shop" for alumni and students of the WesternU College of Veterinary Medicine interested in employment opportunities, or an employer wishing to hire a veterinarian. The VCC is part of a Veterinary Career Network that provides access to the best, high-profile and even niche openings from the industry's leading institutions and practices. All services to "Job Seekers" are provided for free, but some "Employer" services may require a fee.
---
Discounted Insurance
AUTO & HOME: The WesternU Alumni Association has partnered with Liberty Mutual to offer alumni exclusive savings on auto and home insurance.* Along with quality coverage, expert advice, and personalized service, you could also enjoy valuable and unique benefits, such as Better Car Replacement™, Home Protector Plus™, and a Multi-Policy Discount. Helping people live safer, more secure lives for more than 100 years, Liberty Mutual is a company you can trust. Call Anica McKesey at (909) 251-2062 or visit Liberty Mutual to learn more or get a free quote. (*Discounts and savings are available where state laws and regulations allow, and may vary by state. To the extent permitted by law, applicants are individually underwritten; not all applicants may qualify). 
PET: WesternU alumni receive a 5% discount on major medical coverage for their pets through VPI Pet Insurance. Insure your pet for as little as $10/month. Coverage includes visits with any licensed veterinarian worldwide, routine care and vaccinations to maintain your pet's good health. For more information, go to www.petinsurance.com/afi/w/westernuniversity or call 1-877-PETS-VPI.
---
WesternU.edu Email
WesternU alumni may keep their @westernu.edu email address after graduating (or request one if you graduated before 2000). Alumni must login to their account at least once every 12 months to maintain their @westernu.edu email address. In September 2015, the University migrated alumni email accounts to a new system that provides 50GB of storage rather than just 150MB. Alumni must now access their email through go.westernu.edu. For any problems or questions pertaining to @westernu.edu email, please contact Technical Support.
---
For assistance with accessing these alumni benefits and services contact the Office of Alumni Relations at (909) 469-ALUM or alumni@westernu.edu. The Office of Alumni Relations occasionally adds new benefits and services for its alumni. Update your personal information so we can keep you up to date on all the latest news and information.