The GCBS will train highly skilled, dedicated and caring biomedical researchers and future practitioners for entry into academia, industry or the medical professions. To that end, the GCBS strives to graduate humanistic professionals who will produce new biomedical knowledge and practice their healthcare professions with a deeper and broader understanding of the dynamic sciences underlying the treatment of patients.
GCBS Publications:
GCBS Faculty, Dr. Jessie Atterholt, PhD. publishes paper on the most complete enantiornithine bird fossil from North America
GCBS Assistant Professor, Jessie Atterholt, PhD. with Professor, Matthew Wedel, PhD, Associate Professor of Anatomy COMP-Pomona, recently published a paper featured in several sites and blogs including National Geographic, https://www.nationalgeographic.com/science/2018/11/new-dinosaur-era-bird-largest-north-america-fossils-paleontology/, ZME Sciences https://www.zmescience.com/science/news-science/enantiornithine-fossils-04233/ , Laboratory Equipment, https://www.laboratoryequipment.com/news/2018/11/bird-fossil-finally-analyzed-deepens-mystery-extinction , and on the Don't Mess with Dinosaurs website http://dontmesswithdinosaurs.com/?p=2202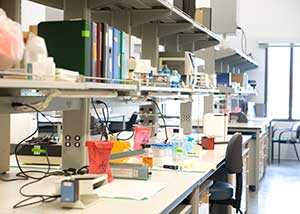 Two Master programs are offered:
Master of Science in Biomedical Sciences (MSBS)
Master of Sciences in Medical Sciences (MSMS)
The mission of the Western University of Health Sciences Graduate College of Biomedical Sciences is: "To provide fundamental principles and training in the development of highly skilled and caring biomedical researchers and practitioners." More…
Events

View the WesternU Events Calendar
Stay Connected
Keep up-to-date with the latest news and annoucements from WesternU!

Giving
For information about how to support the Graduate College of Biomedical Sciences, please contact the
Office of Annual Giving and Donor Relations: (909) 706-3476.