Dr. Betageri is well-recognized for his research in the development and evaluation of liposomal and proliposomal drug delivery systems and his research has led to numerous articles, book chapters as well as a book. Dr. Betageri is considered one of the top researchers and experts in this particular area of drug delivery. Besides his research papers, he has over 130 research presentations and abstracts with most presented at the top national and international pharmaceutical meetings. Due to his recognition as an expert in novel and traditional dosage forms, he has had opportunities to obtain funding from both small and large pharmaceutical companies. Dr. Betageri has done excellent work for these companies and they continue to seek his advice and assistance. Further evidence of his stature is the large number of invited lectures that he has presented at various pharmaceutical companies, national and international symposiums in several countries including, China, Germany, India, Japan, Poland, and the USA. He has an outstanding number of publications (70+) which have appeared in some of the best pharmaceutical research journals.
Formulation Capabilities:  
Formulation and Development of Conventional and Novel Dosage forms and Drug Delivery Systems:
I. Conventional:
Tablets
Capsules
Solutions
Suspensions
Emulsions
Ointments
Suppositories
Injectables (including lyophilization)
II. Novel:
Liposomes
Proliposomes
Microspheres
Nanospheres
Recent Publications
S. Chopra, N. Venkatesan and G.V. Betageri. Formulation of lipid bearing pellets as a delivery system for poorly soluble drugs. Int. J. Pharm. 446: 136-144, 2013.
S. Chopra, N. Venkatesan and G.V. Betageri. Liposomes as nanocarriers for anti-HIV therapy. Drug Delivery and Translational Research. (Accepted for publication) 2013.
K. Muppidi, A. S. Pumerantz, G. Betageri, J. Wang.  Development and validation of a rapid high-performance liquid chromatography method with UV detection for the determination of vancomycin in mouse plasma. Chrom. Sep. Tech. (Accepted for publication) 2013.
K. Muppidi, A. Pumerantz, J. Wang, and G. V. Betageri. Development and stability studies of novel vancomycin formulations. ISRN Pharmaceutics. 1-8, 2012.
V. G. Kadajji and G. V. Betageri. Water soluble polymers for pharmaceutical applications. Polymer Sci. 3: 1972-2009, 2011.
V.G. Kadajji, N. Venkatesan and G. V. Betageri. Approaches for dissolution testing of novel drug delivery systems. Pharm. Rev. 38-42, 2011.
K. Muppidi, J. Wang, G. V. Betageri and A. S. Pumerantz. PEGylated Liposome Encapsulation Increases the Lung Tissue Concentration of Vancomycin. Antimicrb. Agents Chemother. 55: 4537-4542, 2011.
A. Pumerantz, K. Muppidi, S. Agnihotri, C. Guerra, V. Venketaraman, J. Wang, G. V. Betageri. Liposomal vancomycin: Preparation and intracellular killing of MRSA. Int. J. Antimicrb. Agents. 37: 140-144, 2011.
S. A. Agnihotri, K.S. Soppimath and G. V. Betageri. Controlled release application of multilamellar vesicles: A novel drug delivery approach. Drug Del. 17: 92-101, 2010.
D. Deshmukh, R. Nagilla, W. R. Ravis and G.V. Betageri. Effect of dodecylmaltoside (DDM) on uptake of BCS III compounds, tiludronate and cromolyn, in Caco-2 cells and rat intestinal model. Drug Del. 17: 145-151, 2010.
Patents
Country
Patent  No.
Title
Issue Date
Expiration Date
US
6,759,058
ENTERIC-COATED PROLIPOSOMAL FORMULATIONS FOR POORLY WATER SOLUBLE DRUGS
7/6/2004
08/16/2021
US
6,849,269
PROLIPOSOMAL DRUG DELIVERY SYSTEM
2/1/2005
08/16/2021
Japan
440515       (App 2002-

582880)

PROLIPOSOMAL DRUG DELIVERY SYSTEM
11/13/2009
4/24/2022
India
233635
PROLIPOSOMAL DRUG DELIVERY SYSTEM
4/24/2009
4/24/2022
Australia
AU2002256353
PROLIPOSOMAL DRUG DELIVERY SYSTEM
4/24/2002
4/24/2022
View biographical information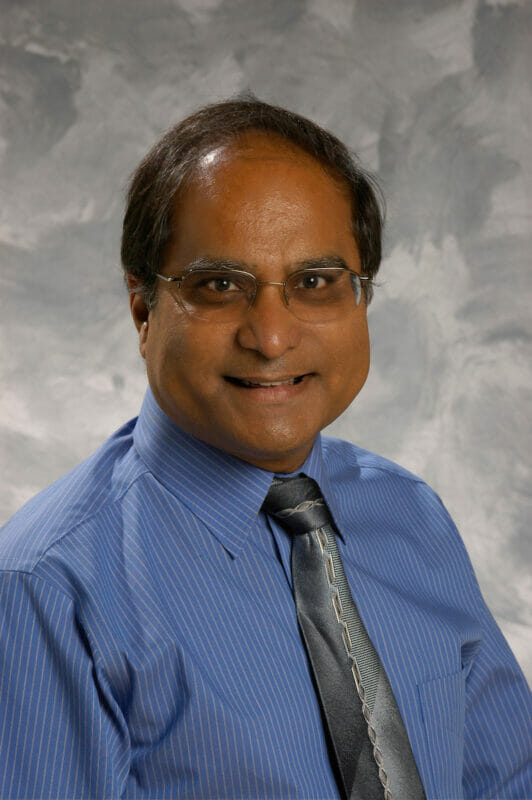 Professor, Pharmaceutical Sciences; Associate Provost, Graduate Studies