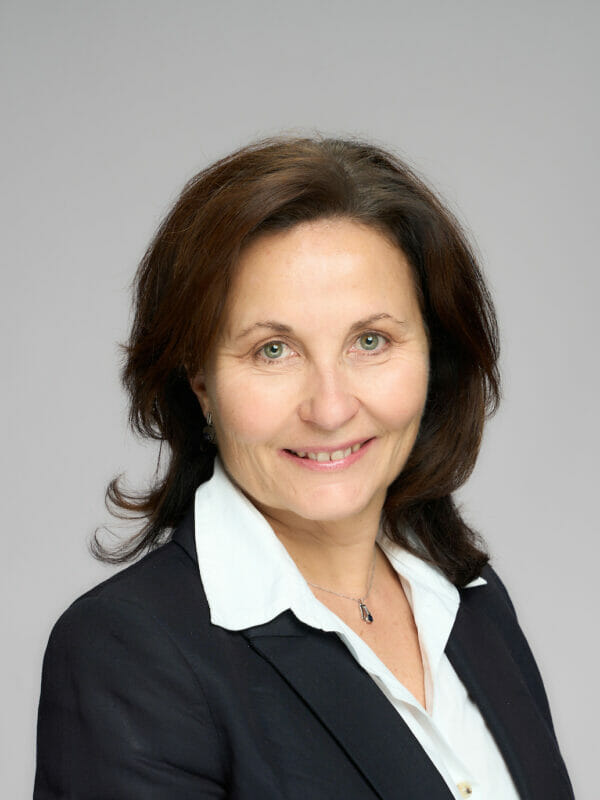 Dominique Griffon, DVM, MS, PhD, DECVS, DACVS
Associate Dean for Research, Professor Small Animal Surgery
College of Veterinary Medicine
Join year: January 2011
Education
DVM, Ecole National Veterinaire Alfort, France 1989
MS, University of Minnesota, USA 1992
DECVS, European College of Veterinary Surgeons 1996
DACVS, American College of Veterinary Surgeons 1997
PhD, University of Helsinki, Finland 2002
Professional Experience
Dominique Griffon is a Professor in Small Animal Surgery and Associate Dean for Research at Western University of Health Sciences College of Veterinary Medicine. She has over 25 years of experience in veterinary education, training veterinary students in all aspects of small animal surgery. In her current role at WesternU, she oversees all research programs in the college, serves as program director for the veterinary scholars' program and manages shared research resources in the college.
Dr. Griffon is a clinician scientist with clinical and teaching experience in small animal soft tissue, orthopaedic and spinal surgery. Dr. Griffon has published over 90 research publications and given more than 400 invited and abstract presentations across the United States, Europe, Asia and South America. She is co-editor of the textbook on "Complications in Small Animal Surgery" (2nd Edition, 2016). She is the Editor-in-Chief of Veterinary Surgery, the official journal of the American and European Colleges of Veterinary Surgeons, and of the Veterinary Endoscopic Society.
Research Interest
Clinical research interests focus primarily on the pathogenesis of canine cranial cruciate ligament disease and the arthroscopic management of elbow dysplasia. Dr. Griffon has established a score to predict the risk of CCLD in large dogs, based on conformation factors. She has also developed an arthroscopic technique to diagnose radio-ulnar incongruity in the canine elbow. The research methodology she uses most commonly include surgery, imaging modalities (radiology, computed tomography, DEXA), and gait analysis (force plate, pressure gait analysis, kinematics, inverse gait analysis). This line of research has consistently been minimally invasive and conducted on client-owned pets.
Publications