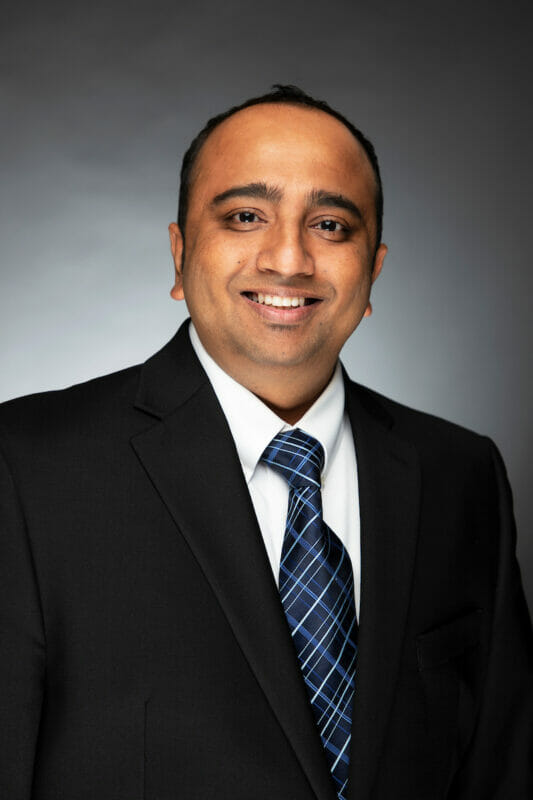 Don Roosan, PharmD, PhD
Assistant Professor
College of Pharmacy
E-Mail: droosan@westernu.edu
Phone: 8778
Education
PharmD. Purdue University, School of Pharmacy, West Lafayette, Indiana
National Library of Medicine, Post-Doctoral Fellowship in Biomedical Informatics
PhD. University of Utah, School of Medicine, Department of Biomedical Informatics, Salt Lake City, Utah
Work Site
Chronic Disease Management Clinic, Population Health Management Department, Emanate Health, Inter-Community Hospital, 210 W San Bernardino, Rd., Covina, CA 91723
Academic Interests
Before joining the college, Dr. Roosan worked as a faculty at Keck Graduate Institute, School of Pharmacy and Health Sciences, Claremont Colleges. Prior to that, he was a faculty at Baylor College of Medicine and research scientist at the Houston VA Medical Center. Dr. Roosan currently teaches courses in core curricula related to Biostatistics, and Informatics. He has experience in teaching courses health data analytics, pharmacogenomics, population epidemiology and health informatics.
Research Interest
The goal of Dr. Roosan's program of research is to promote health and reduce health disparities in chronic and under deserved population through the application of innovative informatics and data science methods. His passion in research revolves around applying informatics, data analytics and health information technology to leverage Big Data in health care to improve safety, quality and reduce costs. Dr. Roosan is currently working with projects on augmented reality, improving medication adherence, utilizing omics data, using artificial intelligence to predict adverse events and designing clinical decisions support systems.
Research Grant
Agency For Healthcare Research and Quality (AHRQ), National Institute of Health (NIH)
Intramural Seed Funding, Claremont Colleges
Awards
Health Information and Management Systems Society (HIMSS) Foundation Scholarship Award
Institute of Medicine (IOM) Mobile Health Competition Winner Award
Baptist Health System Pharmacist of the Year Award
National Library of Medicine (NLM) Informatics Fellowship Award
Organizations
American Medical Informatics Association (AMIA)
International Society of Nutrigenetics/Nutrigenomics (ISNN)
Health Information and Management Systems Society (HIMSS)
American Associate of College of Pharmacy (AACP)
Publications
Roosan D, Mayer J and Clutter J. Supporting novice clinician's cognitive strategies: System design perspective. 2016 IEEE-EMBS International Conference on Biomedical and Health Informatics (BHI). 2016, p. 509-12.
Roosan D., Del Fiol G, Mayer JM, Jones M, Livnat Y, Jones M, Samore MW, Weir CR., Feasibility of population health analytics and data visualization for decision support in the infectious diseases domain: a pilot simulation study. Applied Clinical Informatics. http://dx.doi.org/10.4338/ACI-2015-12-RA-0182
Roosan, D., Samore, M., Jones, M., Livnat, Y., & Clutter, J. (2016, October). Big-Data Based Decision-Support Systems to Improve Clinicians' Cognition. In Healthcare Informatics (ICHI), 2016 IEEE International Conference on (pp. 285-288). IEEE.
Roosan, D., Weir, C., Samore, M., Jones, M., Rahman, M., Stoddard, G. J., & Del Fiol, G. (2016). Identifying complexity in infectious diseases inpatient settings: An observation study. Journal of Biomedical Informatics.
Islam R, Weir CR, Del Fiol G,. Heuristics in Managing Complex Clinical Decision Tasks in Experts' Decision Making. IEEE Healthcare Informatics (ICHI), 2014. 186-193. DOI: 10.1109/ICHI.2014.32
Islam R, Weir CR, Jones M, Del Fiol G, Samore MW. "Understanding complex clinical reasoning in infectious diseases for better electronic health record cognitive support." BMC Medical Informatics and Decision Making (2015). 15:101 DOI: 10.1186/s12911-015-0221-z
Islam R, Weir C and Del Fiol G. Clinical Complexity in Medicine: A Measurement Model of Task and Patient Complexity. Methods of Information in Medicine. 2016; 55: 14-22.