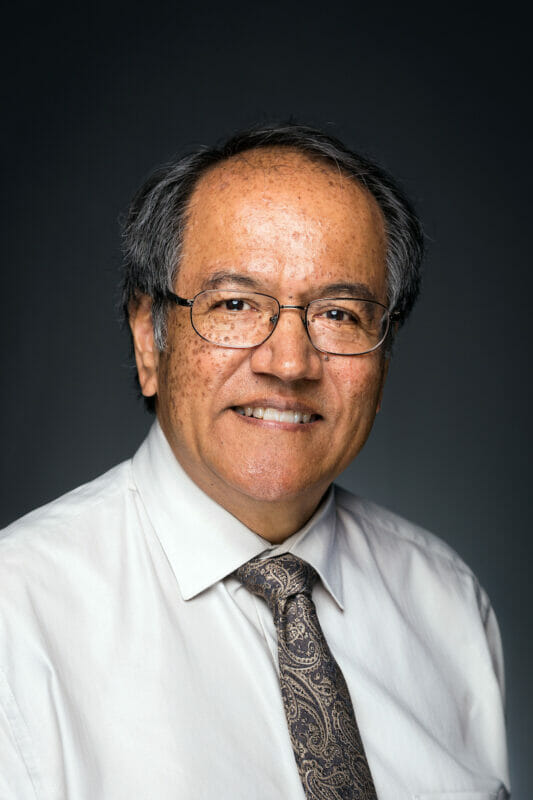 Mario Jimenez, PharmD
Director, Diversity Initiatives
College of Pharmacy
E-Mail: majimenez@westernu.edu
Phone: 3742
Professional Experience
Facilitated the Summer Health Professions Education Program (SHPEP) since its inception back in 2017 to 2019.
NCPA Advisor for the student chapter here at Western College of Pharmacy
Course Facilitator for the Advance Elective Entrepreneurial Track
Health Fair Preceptor for Pomona Community Health Action Team (PCHAT), National Community Pharmacist Association (NCPA), and American Pharmacist Association- Academy of Students of Pharmacy (APHA-ASP/CPHA).
Awards
Recipient of the National Hispanic Health Foundation Leadership Award in Improving the Health of Hispanics - Nov. 2019.
Narrative
Dr. Mario A. Jimenez received his Doctor of Pharmacy degree from the University of Southern California School of Pharmacy. He is the former owner of Knoll's Prescription Pharmacy in the city of Baldwin Park for twenty eight years which provided pharmacy services including: immunizations, diabetic and asthma disease management, and MTM's. Prior to independent pharmacy ownership; Dr. Jimenez spent thirteen yearswith Kaiser Permanente as an Outpatient Supervisor. In addition to his work within the pharmacy profession, Dr. Jimenez held the position of a reserve Orange County Deputy Sheriff assigned to the coroner's units where he assisted with death investigations and notifications.
Dr. Jimenez was an active preceptor for 1st and 2nd year students pharmacists for USC for over 15 years and currently sits on the Baldwin Park Adult School Advisory Board as well as the USC School of Pharmacy QSAD Board of Directors. Dr. Jimenez spent thirteen years at the Los Angeles Medical Center with the last five years as the Outpatient Supervisor.He is passionate in developing scholarship opportunities for prospective applicants, fundraising programming to aid the college, and to giving back to the pharmacy profession.