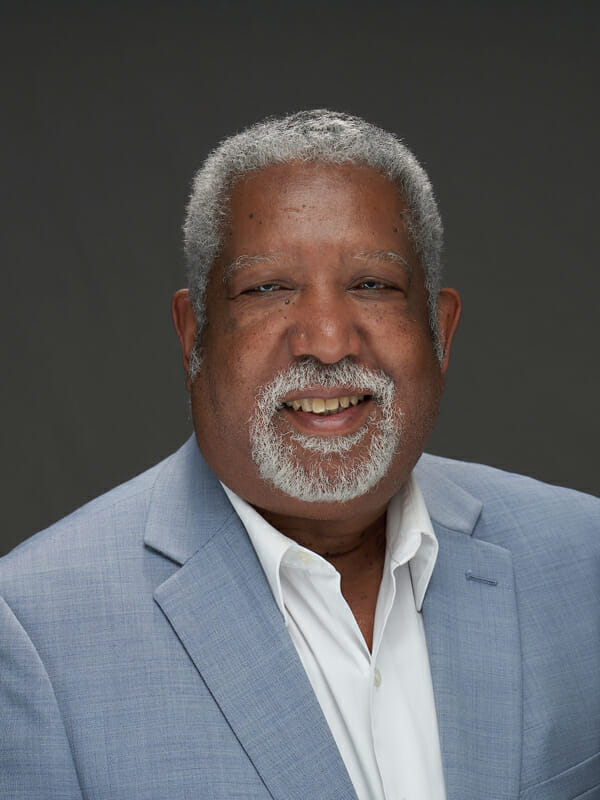 Phillip Nelson, DVM, PhD
Dean, Professor of Immunology
College of Veterinary Medicine
Join year: 2005
Education
PhD, North Carolina State University, Raleigh, NC 1993
DVM, Tuskegee Institute, Tuskegee, AL 1979
Dr. Phillip Nelson earned a Bachelor of Science in Biology from Jackson State University in 1980, a Doctor of Veterinary Medicine from Tuskegee Institute in 1979, and a Doctor of Philosophy from North Carolina State University (Immunology/Biotechnology) in 1993. He received specialty training in small animal internal medicine as an intern and resident at Mississippi State University from 1979 - 1983.
Professional Experience
Dr. Nelson began his career as an administrator in 1993 when he became 'Head of the department of Small Animal Medicine and Surgery' at Tuskegee University's School of Veterinary Medicine. In 1994, he was selected as Associate Dean for the College of Veterinary Medicine at Mississippi State University where he served for more than 11 years. He joined Western University of Health Sciences as Executive Associate Dean for the Pre-clinical Program in the College of Veterinary Medicine in January, 2005. Hebecame Dean of the College in June of 2007.
Teaching Experience
Dr. Nelson has worked in academia and research starting as a clinical instructor and rising through the academic ranks to Professor during the first two decades of his career. He assisted in designing the objective-based explicit curriculum originaly adopted by Mississippi State University College of Veterinary Medicine in 1979. During his career he has developed and delivered courses in clinical diagnostics, clinical skills, internal medicine, immunology, ethics, and clinical medicine among others.
Philosophy
Dr. Nelson is a proponent for experiential learing and immersion tactics that allow the student to recognize the relevance of required knowledge as realistically as possible.
Research Interest
His research interests and activities primarily focused on FeLV and FIV infections in cats as biological models for human HIV and the development of lymphocytic immunity in the dog and cat.
Awards
Dr. Nelson has received numerous awards for teaching, research, and service to the community.
Committees
He has served on various committees of the AVMA, AAVMC, and AL and MS State VMAs. He is presently working on a national strategic effort through the AAVMC to broaden the diversity of the profession.
Publications
He is the author of numerous articles, papers, and presentations that address topics ranging from his research interests to topics of interest for minority candidates that might be interested in veterinary medicine.