Physician Assistant Perspective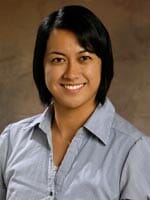 A physician assistant (PA) is a medical professional who works as part of a team with a doctor. PAs perform physical examinations, diagnose and treat illnesses, order and interpret lab tests, perform procedures, assist in surgery, provide patient education and counseling and make rounds in hospitals and nursing homes. All 50 states and the District of Columbia allow PAs to practice and prescribe medications. By design, physicians and PAs work together as a team, and all PAs practice medicine with physician supervision. Supervision does not mean, though, that a supervising physician must always be present with the PA or direct every aspect of PA-provided care.
PAs are trained and educated similarly to physicians, and therefore share similar diagnostic and therapeutic reasoning. Physician-PA practice can be described as delegated autonomy. Physicians delegate duties to PAs, and within those range of duties, PAs use autonomous decision-making for patient care. This team model is an efficient way to provide high-quality medical care. In rural areas, the PA may be the only healthcare provider on-site, collaborating with a physician elsewhere through telecommunication. With respect to Autism Spectrum Disorder (ASD), PAs play a large role in the screening process. It is well-known that early intervention is correlated with better outcomes and higher functionality. As the incidence of ASD increases, early detection will become a very important piece so that early intervention can take place.
In Family Practice, Pediatrics, or other primary care settings, the PA seeing patients for well-child examinations can utilize autism screening tools, such as Ages and Stages Questionnaires (ASQ), Communication and Symbolic Behavior Scales (CSBS), Parents' Evaluation of Developmental Status (PEDS), Modified Checklist for Autism in Toddlers (MCHAT), or Screening Tool for Autism in Toddlers and Young Children (STAT).
As PAs, we can advocate for autism screening if it is not in our practice's current protocol. We can also work with our supervising physicians to determine which tool is appropriate for our practice. In addition, we can establish developmental screening flowcharts or treatment algorithms to help manage patient or provider concerns as well as positive screenings. Though it is a difficult topic to broach with parents because of so much that is unknown, it is our responsibility as healthcare providers to raise awareness of this epidemic so that the best possible outcomes can be attained.
References:
www.aapa.org
www.cdc.gov