Welcome from Dee Schilling, PT, PhD, FNAP
Dean, College of Health Sciences
---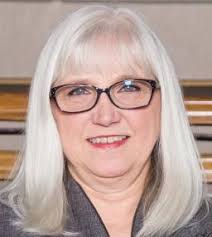 Welcome to the Western University of Health Sciences, College of Health Sciences (CHS) Web site! CHS provides an academic environment built on Collaboration, Accountability, Respect, Excellence, and Success. CHS "CARES".
Our dynamic and diverse faculty are committed to life-long learning, service, professional engagement, advocacy and scholarship.  Together, dedicated staff and faculty provide a student-centered learning community designed to help students not only be successful but to reach their maximum potential.
Faculty, students and alumni are recognized as health care leaders that are humanistic, evidence-based clinicians that provide "best practice" innovative and contemporary patient centered care. Our alumni of WesternU secure positions in all medical disciplines in a variety of settings, such as community clinics, hospitals, private practice, military, and educational facilities.
We hope that you will utilize this website to learn more about your chosen profession, our outstanding faculty, admission requirements, innovative curriculum, and/or accomplishments. So, whether you are a prospective student, a proud member of our alumni, part of our network of affiliated health care institutions, or simply someone who wants to learn more about CHS, we hope these pages provide the information you are seeking and look forward to hearing from you. Thank your interest and visiting our website.
Sincerely – 
Dee Schilling, PT, PhD, FNAP
Dean
Events

Contact Us
E-Mail: College of Health Sciences
Western University of Health Sciences
College of Health Sciences
450 E. Second St.
Pomona, CA 91766
909.469.5300 (office)
---
Stay Connected
Keep up-to-date with the latest news and announcements from WesternU!