Message from the Department of Physical Therapy Education Chair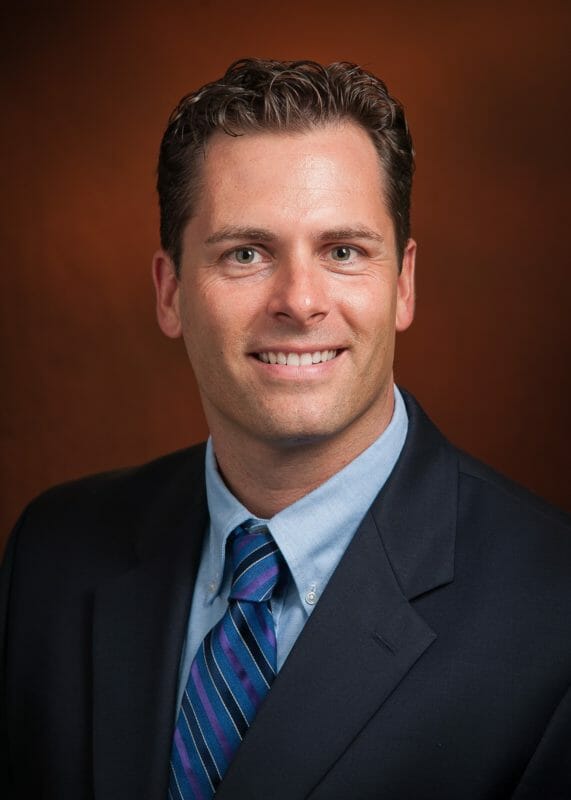 On behalf of the Administration, faculty, and staff, it is my distinct pleasure to welcome you to the Western University of Health Sciences (WesternU), Department of Physical Therapy Education, located within the College of Health Sciences.
Our faculty and staff are committed to providing outstanding educational experiences. Faculty are experts in their fields of specialty and comprise of clinicians, scholars, researchers, and administrators from the professions of physical therapy, pharmacology, business, and education. The WesternU DPT program has a 38-year rich tradition rooted in a humanistic tradition training students to deliver collaborative, technically and culturally competent, person-centered care with respect, empathy, and trust.
Of our core faculty, 100% possess a doctoral degree, 92% have earned a post-professional doctoral degree (PhD, EdD) and/or advanced clinical certification or Board Certification in their area of teaching/research, and 100% remain active in clinical practice.  We are very proud of our dedicated core faculty and our talented groups of adjunct faculty and clinical instructors.
The roles and opportunities for licensed physical therapists have greatly expanded and the demand for quality physical therapy services across the healthcare delivery system, in school systems, and in the fitness industry, for example,  is high.  The healthcare landscape is ever changing — how we deliver healthcare and how we get reimbursed for services are in flux.  Despite these challenging times, the Department of Health and Human Services' Vision for American is clear: Patient-centered, high quality care delivered efficiently.  As the physical therapy profession continues to mature and as society continues to demand greater value for their investment in healthcare resources, so must the quality of professional training improve.  The Department of Physical Therapy Education at WesternU prides itself in the success of its graduates and their impact on individuals and communities!  
WesternU provides an opportunity to obtain a Doctor of Physical Therapy (DPT) degree to two groups of students. Our Professional program is open to qualified candidates who are seeking their first professional degree in Physical Therapy. We also offer a post-professional DPT for students who are licensed physical therapists and hold a bachelor, certificate, or master's degree in physical therapy. Students in both programs experience a variety of teaching methods in the classroom, through online web-based education, and in our laboratories.
Our outstanding faculty, opportunities for education, interprofessional collaboration, research and service, nationwide clinical experiences, and wonderful facilities located in Southern California will be an excellent place to start your healthcare career.  I look forward to partnering with you on this exciting journey! 
If you are interested in our Doctor of Physical Therapy program, please check out our upcoming preview day.  I hope to hear from you soon.
Sincerely yours,
Robert W. Nithman, PT, PhD, DPT, GCS, COS-C
Chair, Department of Physical Therapy Education
Accreditation
The Professional Doctor of Physical Therapy program in the Department of Physical Therapy Education at Western University of Health Sciences, College of Health Sciences, is accredited by the Commission on Accreditation in Physical Therapy Education (CAPTE), 1111 North Fairfax Street, Alexandria, Virginia 22314; telephone: 703-706-3245; email: accreditation@apta.org; website: http://www.capteonline.org. If needing to contact the program/institution directly, please contact Dr. R. Nithman, PT, PhD, DPT, GCS, at rnithman@westernu.edu.  
CAPTE has a mechanism to consider formal complaints about physical therapy education programs that allege a program is not in compliance with one or more of CAPTE's Evaluative Criteria or has violated any of CAPTE's expectations related to academic integrity. (http://www.capteonline.org/Complaints/) In reviewing and acting on a complaint, CAPTE cannot and does not function as an arbiter between the complaint and the institution. Should CAPTE find that a complaint has merit and that the program is out of compliance with the Evaluative Criteria or the integrity statement(s), CAPTE can only require the program to come into compliance with the Evaluative Criteria. CAPTE cannot force a program into any specific resolution of the situation that resulted in the complaint. Students or other interested parties may file a formal complaint about a PT program with CAPTE at any time. To obtain the materials necessary for submitting a complaint, contact the APTA Accreditation Department at (703) 706-3245 or at accreditation@apta.org.
Professional DPT Student Outcomes
(Class of DPT 2018 & DPT 2019)
Graduation Rate :
2018-2019 – 96.05%
Licensure Pass Rate:
2018-2019 – 100%
Employment Rate:
2018-2019 – 100%