2018
National Academy of Pediatric Physical Therapy Annual Conference

Dr. Karin Roback, PT, EdD, DPT, presented her poster on "Alternating Side of Torticollis as the Presenting Sign of Benign Paroxysmal Torticollis" at the 2018 National Academy of Pediatric Physical Therapy Annual Conference in Tennessee.
Poster Presentations

Dr. Grant Hirayama, PT, DPT, OCS – "Determining the Efficacy of Kinesio Tex Tape in Postural Correction"

Dr. Chris Eddow, PT, PhD, DPT, OCS, WCS, CHT – "The efficacy of a versatile custom orthosis designed for the stiff hand: A clinical case study"

Dr. Karin Roback, PT, EdD, DPT – "Improving Physical Therapist Screening and Differential Diagnosis of Non-Muscular Pediatric Torticollis"
California Physical Therapy Association (CPTA)
On September 22-23, 2018 – DPT students and faculty attended the annual California Physical Therapy Associations (CPTA) conference in Santa Clara, Ca.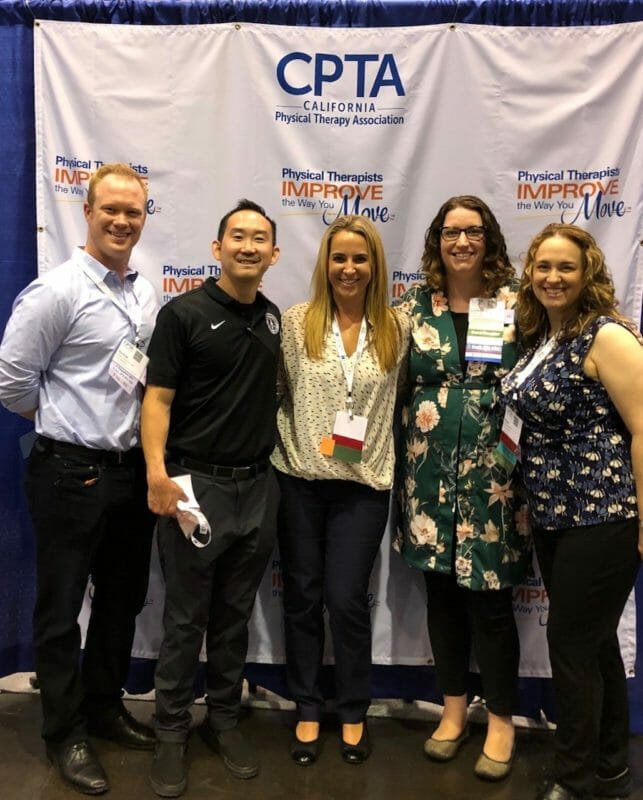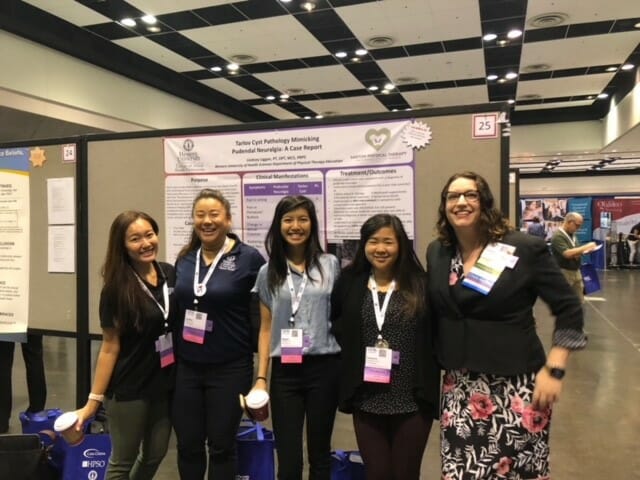 10th Annual OC Walk n' Roll to Cure Ataxia
On Saturday, September 15, 2018 – DPT students participated in the 10th Annual OC Walk n' Roll to Cure Ataxia event in Yorba Linda, Ca. to celebrate International Ataxia Awareness Day.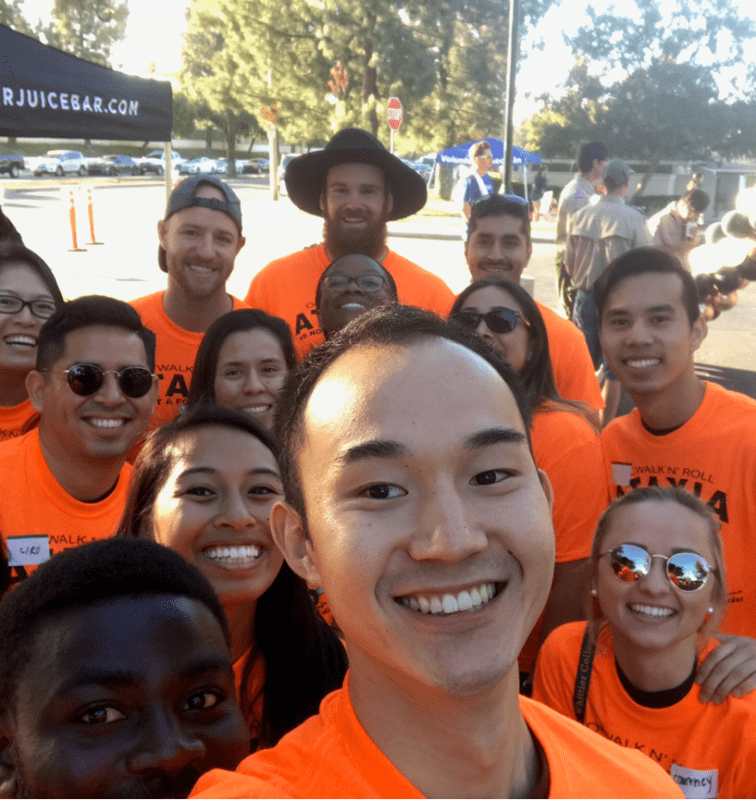 Congratulations DPT 2018!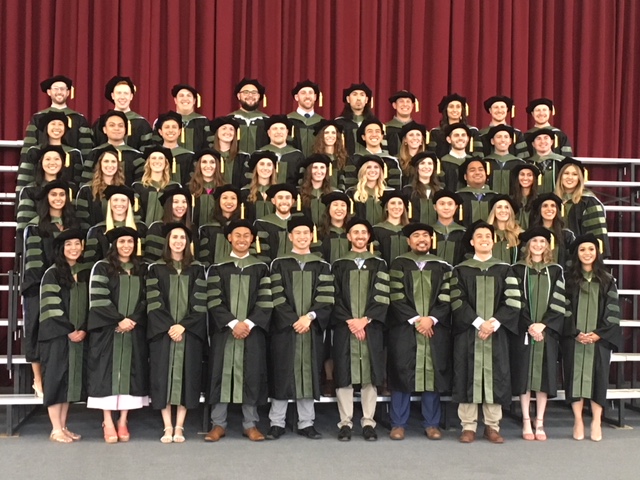 NGPT (n

ewgradphysicaltherapy.com)
Article

by Sarina Karwande and Aaron Bryce DPT 2018 
How To Advocate In Your First Year Of PT School
Aaron Bryce and Sarina Karwande                                      May 8, 2018
What does it mean to be an advocate?
Okay, as current student physical therapists ourselves, we understand how many of you feel. We hear the term 'advocate' thrown around our profession and graduate school all the time. But what does it really mean to us, as students? According to Merriam-Webster (always cite your sources) an advocate is "one who supports or promotes the interests of a cause or group." Well great, we can define the word but what does it truly mean to us? For SPTs this can mean many different things! PT student advocacy can generally be separated into two categories with one overarching goal: To better serve patients & clients!
FIRST: Patients & Clients
As health care providers it is important to advocate on behalf of our patients, right? We must ensure that patient care is . . . PATIENT CENTERED! Although, the overall goal is to improve function and optimize movement, the patient always comes first. When we let this fall through we are vulnerable to the health care system directing patient care.
SECOND: Physical Therapy Profession
Additionally, as students and clinicians, it is important to advocate on behalf of our career. Advocating for the profession of physical therapy means promoting the progress of physical therapists and continuing to shine a light on what the profession has to offer! We should aim to become heroes of the profession and help push it forward with integrity.
Why is PT student advocacy important?
Don't have tunnel vision! Exams, standardized patients and passing classes are worth some stress but do not allow your years to pass by without understanding the actual profession to which you are dedicating the rest of your life. Advocacy promotes a sense of community amongst the profession of physical therapy and gives power to our voices. The purpose of this voice is to ensure that we are being represented appropriately amongst our government officials who, in turn, are working to improve the health care delivery within the United States. Without advocacy, the voice of physical therapists can be lost and subsequently, so too is our ability to ensure progress for our patients and ourselves.
Why are SPTs in the perfect position to begin advocating?
As students, we are in a unique position: We are immersed in didactic courses. These courses focus on a variety of topics such as examination, evaluation, prognosis, and interventions yada yada yada . . . but in addition to all the fun stuff . . . we learn about the complex components of law. We learn the rules, for our respective states regarding scope of practice, how insurance works, and even how to run a business . . . this tends to be the point where many PT students start falling asleep (been there, done that) because who wants to learn about rules and regulations when you could jump into clinical experiences and finally apply your knowledge!
Fast forward: you are out in clinic and loving life . . . but for many students entering the clinic there is a noticeable discrepancy between the written expectations of physical therapists and the actual ability of physical therapists to appropriately practice within their own scope. So, what does this mean for us? Student physical therapists can BRIDGE THE GAP between what should happen and what is happening . . . WITH PT STUDENT ADVOCACY! (Yes, you knew we would repeat this).
Common student cop-outs:
As students, we are naturally good at excuses, here are some common cop-outs we all know a little too well:
As SPTs there is just NO TIME for anything except what is required . . .
A position in student SIG sounds like a lot of work . . .
PT student advocacy sounds great, but what am I passionate about?
I know I am passionate, but now what?
How do I express the importance of these issues to my fellow peers in a way they understand and relate to?
I am too shy . . .
Why advocate when I could just spend my free time with my dog or feline friend? (arguably, the most compelling cop-out)
So how do SPTs advocate?
There's a route for everyone – trust us.
Traditional Route: Join the American Physical Therapy Association (APTA)
The APTA acts on behalf of the profession and adds power to our voices, especially within legislation! Joining the APTA provide access to countless resources and promotes advocacy for the physical therapy profession.
Student Special Interest Groups (SSIGs):
Similar to SIGs for practicing clinicians, SSIGS help student physical therapists become more involved with the APTA and get to the heart of their interests. This is an opportunity to learn more about topics of interest and discover what you are passionate about so you can go forward and advocate for PT.
Writing to your Legislators:
When it comes down to it, decisions regarding the future of Physical Therapy and rehabilitative services are made by our legislators. That's a lot of power in few hands — so it's important to stay up to date. When upcoming legislative decisions arise that you have an opinion on, write your legislator about Physical Therapy and share your position on the legislation being proposed.
Community Service Events
Don't forget PT Day of Service every October!
Community service events, whether health related or not, provide an opportunity to give back while promoting all that physical therapists do for clients and patients. It is through community events that we are exposed to different individuals and different beliefs about what it means to have optimal quality of life. This helps us to understand and better relate to our future patients and clients.
Non-traditional Route BUT SOON TO BE . . . Get creative!
Write blog posts for outlets like NewGradPhysicalTherapy!
Social Media (PTAC): Share education and professional content via your own social media!
Practice your evaluation and treatment skills on friends/family: Why wait until clinicals to apply your knowledge? Every encounter with a family or friend offers an opportunity to get hands on and show/explain what PTs do (hint hint this is advocating!)
Need more convincing?
The interactive experiences that arise and the connections you make through advocating are arguably more valuable than the 5 hours you most likely just spent memorizing muscle origins and insertions. When advocating we are interacting with real people and naturally discovering the social, emotional and physical limitations that keep people from moving. In the end, some of the best advocacy occurs during everyday conversations when we take the opportunity to integrate PT knowledge within the context of another person's life.
Did we ignite your PT student advocacy flame?
We hope so!
About Aaron Bryce and Sarina Karwande:
Aaron is currently a 3rd year DPT student at Western University of Health Sciences in Pomona CA with a passion for treating individuals with neurologic dysfunction. Sarina is currently a 3rd year DPT graduating in May 2018 from Western University of Health Sciences in Pomona, CA, and plans to work in pediatrics and hopefully find her way to the NICU. Aaron and Sarina met in their first year of PT school and shared a desire to increase awareness for the scope of physical therapy practice. Aaron and Sarina have dedicated much of their time in PT school to advancing knowledge of physical therapy to the public through Physical Therapy Advocacy Club (PTAC)!
CA SSIG Newsletter – Article by Sherry Wang DPT 2019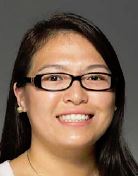 The Cost of $103 – Why APTA Membership as a Student?
By Sherry Wang, SPT
After tuition, books, and living expenses, $103 seems like a hefty price to pay for a student. When encouraged to become a student APTA member, there was hesitation because the benefits were unclear. It was not until I found out the savings as a student APTA member far outweighed the cost of membership that I decided to sign up. Soon, I noticed the PT in Motion in my mailbox and a constant flow of emails for "Red Hot PT Jobs", APTA updates, and other exciting emails buzzing in. As I found out about local talks that students could attend, I asked if my classmates wanted to attend, but realized that my classmates were not receiving the same emails. Even the membership benefits such as having access to research articles and The Guide to Physical Therapy Practice became something that my classmates sought me out for. As an APTA class representative, I encourage my classmates to become student members, but many students echoed this response: "I'm not attending a conference so it doesn't benefit me and I don't have the extra money for it right now." It was hard to persuade them as I understood their predicament.
It was the 2017 CPTA conference in San Diego that revealed just how beneficial being an APTA member can be. I was fortunate enough to attend the Assembly of Representatives Meeting and be in the room where changes and decisions happen. In this room, physical therapists and physical therapist assistants are passionate and do not hold back their opinions even when in opposition to one another. I became inspired by the transparency that was happening all in the effort to move our profession forward. Currently, there are more than 100,000 APTA members and each assembly representative represents 50 California members in their district. While this may seem like a significant number, the fact is that more than 70 percent of physical therapists are not members and do not have their voices counted. This becomes a concern as decision on issues may not reflect a true consensus.
Becoming a member and emailing your district representatives allows for your voice to be heard. As students, we may think that it does not concern us, but issues such as being paid during our clinical rotations are being discussed and the athletic trainer licensing bill, which would allow athletic trainers to treat patients with "an injury sustained or exacerbated while participating in physical activity" is being argued. These issues impact our profession directly. We need the funds and numbers to fight back, not just amongst colleagues, but on political ground where money does hold power.
There is a reason why physicians are able to have such control over their profession and the realm of their practice because they all pay into the American Medical Association. If we are not the people in the forefront raising concerns, speaking up for our profession, we can at least support those who do, even as students. As the CPTA president, Dr. Christopher Powers, puts it, "Contributing to the advancement of your profession is a fundamental attribute of professional behavior." While some schools already require students to become members, others do not. That is up to the school, but I hope that this article brings light to the importance of paying dues and contributing to the profession that you will be stepping into shortly. The true cost of saving the $103 for membership is losing your voice on issues that will directly impact you.
If the above does not drive your membership, there is a practical reason to become a member beyond receiving student member prices for conferences. Those who become members receive 50% off your first year of membership as a new graduate. If you are a member at graduation and renew within 6 months, the first year of membership will be 50% off, second year post graduation is 40% off, and onwards until your fourth year post graduation at 20% off membership dues. Additionally, in your first year post graduation, you will receive a free registration to the ATPA NEXT Conference & Exposition.
What is $103 really costing you?
If you are interested in finding out more about what a membership entails and the benefits of being a member, follow the link to the APTA website: https://www.apta.org/Membership.
Casa Colina Service Award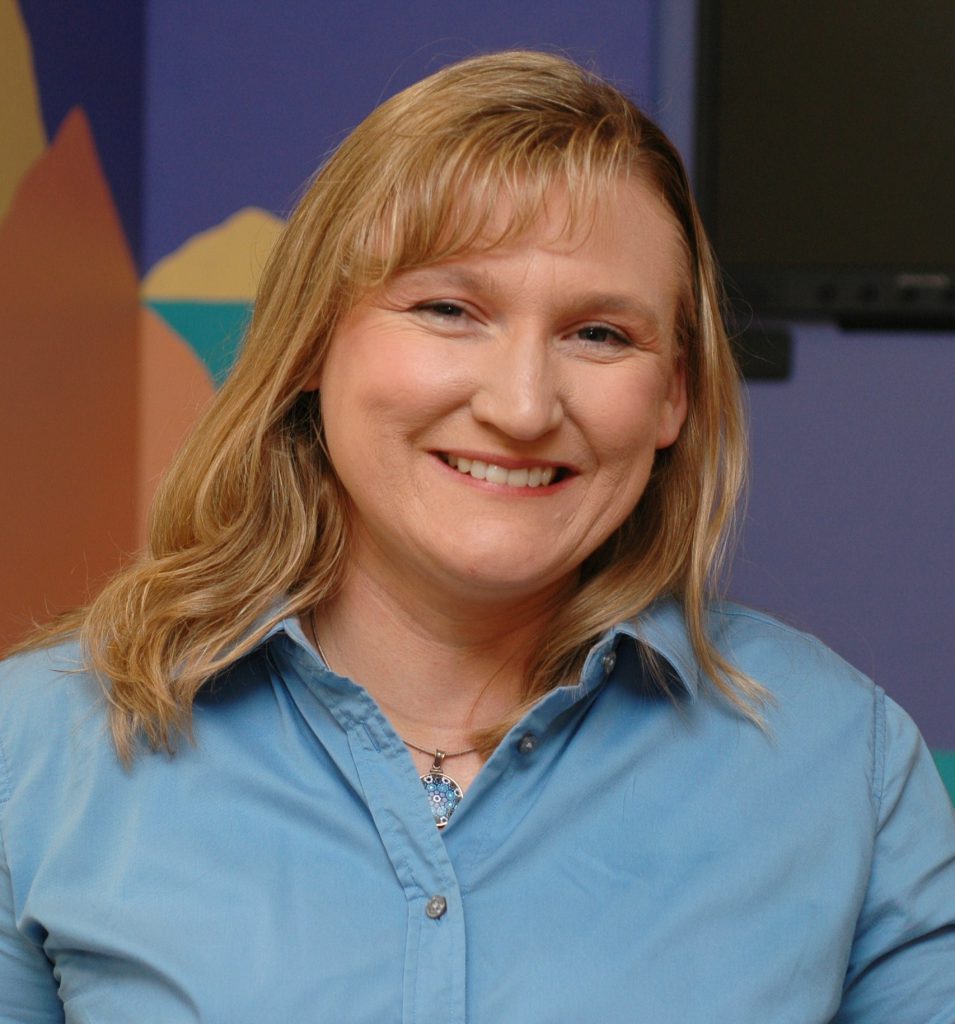 Casa Colina Service Award was presented to Dr. Tammie Johnson for 10 years of hard work and dedication.
It has been an incredible decade spent at Casa Colina Hospital and Centers for Rehabilitation. I started as a student on the inpatient rehabilitation Stroke/ TBI team back when outpatient and inpatient services were in the same large gym. Prior becoming a PT I was a volunteer with the Casa Colina Outdoor Adventure Program, where I helped patients with SCI, TBI and other diagnosis water / jet ski and kayak, no matter how severe their injury was. If the desire was there the recreational therapists collaborated with others in finding a way for the patients to participate in all manner of activities. To me this level of participation in life and the genuine smiles back on the face of a patient after a long road to recovery. This level of participation, is still the ultimate goal in collaboration with many other team members to motivate patients to achieve. As one patient said at a Tribute to Courage Gala "the doctor saved my life but the therapist gave me my life back…."
When I returned to Casa Colina, post-graduation from PT school and 5 years at Hoag Hospital, outpatient therapy services had it's own building and the newer hospital construction had been completed. My first position at Casa Colina was as the primary PT for inpatient acute rehabilitation on the TBI and stroke team. I loved the interdisciplinary collaboration of PT, OT and ST working with the physiatrist, nursing staff, respiratory therapists, case managers, neuropsychologists and other members of the rehabilitation team. Going on home checks, training the patients and their family members/caregivers on a new normal was very challenging and beyond rewarding. After 5 years with inpatient rehabilitation I transitioned to working with higher level traumatic brain injury day treatment and resident patients at the Transitional Living Center (TLC). At the TLC I was fortunate to work with injured police officers, fire fighters, military soldiers and other patients with multiple trauma injuries. Here I also was able to work with the recreational therapy staff again by starting a sports group and taking patients on local hikes, return them to running, biking and/or other desired goals. One soldier even achieved his goal of jumping out of a plane for his birthday.
After three very exciting years at TLC, sometimes too exciting, I transitioned further along the continuum of care to work in outpatient neurological services. In this role, I am part of the wheelchair and seating clinic team as an Assistive Technology Provider (ATP) and work with patients with every possible neurological diagnosis. I even get the opportunity to work with patients that I might have seen over 9 years ago, during my first days of working at the rehabilitation hospital. I love the collaboration across campus with brilliant therapists of all disciplines and the relationships built over the years with different physicians and case managers. Every setting has unique challenges, but incredible rewards when patients achieve their goals and "get their life back."
Simultaneously, I have enjoyed 8 years of collaborating with Faculty at Western University to provide rich experiences for the future Physical Therapists of our profession. Some of these experiences involve wheelchair and seating labs, appearing as a guest lecturer, teaching the transitional DPT neurological diagnosis course, and demonstrating some of the incredible cutting-edge technology that Casa Colina provides patients access to, as a national leader in rehabilitation.   Some of the past Western students have become successful colleagues and / or residents who now work at Casa Colina Hospital and Centers for Rehabilitation.
Thus, looking back I would not change a thing in this rewarding path experienced as a physical therapist, team player, friend, and an educator.
2017
California Physical Therapy Association (CPTA) Conference
DPT Faculty and Staff attended the annual CPTA conference on September 16-17, 2017 in San Diego, Ca.
Dr. Janet Konecne, PT, DPT, OCS, CSCS – Incidence of Injuries Reported In a World Class Drum And Bugle Corps During Tour
Dr. Christine Eddow, PT, PhD, DPT, OCS, WCS, CHT – The Perceived Value and Efficacy of Traditional Face-to-Face Versus Hybrid Methods of Clinical Instruction Among Physical Therapy Educators and Students in Doctoral Level Physical Therapy Programs: A Qualitative Case Study.
  Dr. Lindsey Liggan, PT, DPT, WCS, PRPC – Myofascial Decompression Techniques for the Normalization of Fascial Mobility and Muscle Tone in an Athlete with Bowel Voiding Dysfunction: A Case Study.
Dr. Donna Redman- Bentley, PT, PhD presented Balance and Visual Skills: Comparison of Children with Sensory Processing Disorders and Typical Development on behalf of Dr. Dayle Armstrong, PT, MS, DPT; Dr. Kimberly Walker, OD, FCOVD, and Dr. Kristy Remick-Waltman, OD    
9th Annual OC Walk n' Roll to Cure Ataxia
On Saturday, September 16, 2017 – DPT students participated in the 9th Annual OC Walk n' Roll to Cure Ataxia event in Yorba Linda, Ca. to celebrate International Ataxia Awareness Day.
Congratulations
The certified sports Nutritionist (CISSN) is the most advanced level certification through the international society of sports nutrition (ISSN). The ISSN is the only non-profit academic society dedicated to promoting the science and application of evidence-based sports nutrition an supplementation, as well as the world's leader in providing science-based sports nutrition and supplement information through the peer-reviewed Journal of the International Society of Sports Nutrition (JISSN)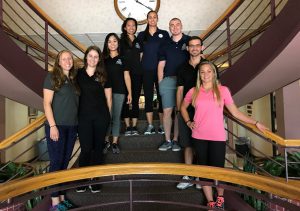 CPTA Alumni Lunch
The WesternU Alumni Association invites you to the WesternU Lunch during the CPTA Annual Conference
Saturday, September 16, 2017
11:30 a.m.-1:30 p.m.
Hilton Gaslamp Hotel
401 K Street ~ San Diego, Calif.
(about a 5-minute walk from the Convention Center)
Skip the crowds and cold lunch in the Exhibit Hall and join your fellow WesternU alumni, students, faculty, and staff for a complimentary hot buffet lunch
RSVP for this event by Sep. 11 at https://westernu-cpta2017.eventbrite.com
Guests are welcome, and you do not need to be attending the conference to attend this lunch
Welcome DPT 2020
DPT Faculty welcomes the DPT 2020 class at Convocation/White Coat Ceremony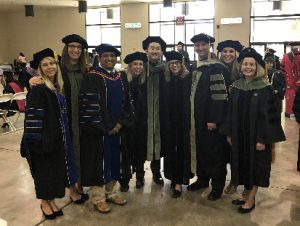 Congratulations Dr. Eddow
Dr. Chris Eddow, PT, PhD, DPT, OCS, WCS, CHT graduated with a PhD in Education with an emphasis in Higher Education Leadership from Northcentral University on July 8th, 2017. Dr. Eddow graduated with honors and was recognized by the Kappa Delta Pi Educational Honor Society. She will present her research at the California Physical Therapy Association conference in San Diego this September.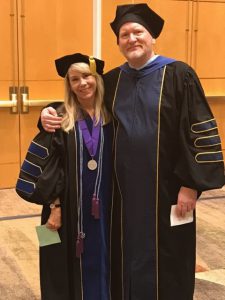 Congratulations
Congratulations to Rachel Wheeler DPT 2019, as she has been elected as the Newsletter Chair for the California Student Special Interest Group. She will be sending out the next newsletter for California PT & PTA students by the end of July.
From Cadaver to Case (June 3rd, 2017)
a continuing education course held by the Department of Physical Therapy Education faculty, covered the use of virtual reality, ultrasound exploration and cadavers to explore anatomical structures related to cases. Western University's 1st year Physical Therapy students assisted in guiding the 8 participants in the cadaver lab. Due to the great reviews and positive feedback, DPTE faculty will be planning future courses to come.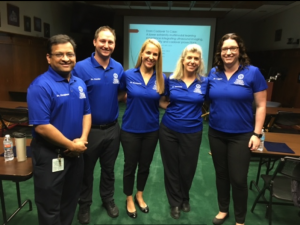 Pictured from left to right: Dr. Harsha Deoghare, PT, PhD; Dr. Steve Snyder, PT, DPT, CSCS; Dr. Laurie Boulware, PT, DPT, CSCS; Dr. Janet Konecne, PT, DPT, OCS, CSCS; Dr. Lindsey Liggan, PT, DPT, PRPC
CA Student Special Interest Group (SIG)
Congratulations to Madalyn Jasper (DPT 2018) as she was elected to be the new CA Student SIG secretary. The CA Student SIG is a student run organization that will provide a platform for PT and PTA students to meet, share ideas, and promote interests regarding the field of physical therapy, the CPTA, and the APTA.
Elections for the new executive board were held at Student Conclave at CSU Fresno this past weekend.
As the secretary, Madalyn will be responsible for conducting future elections of Student SIG officers, keeping the minutes of Student SIG meetings, as well as, maintaining archives and correspondence with members of the Student SIG. She will also serve as the chair of the Nominating Committee for other appointed positions within the SIG.
Congratulations Dr.  Roback
Dr. Karin Roback, PT, DPT received her Doctor of Education (EdD) in Higher Education Administration from USC on May 11, 2017.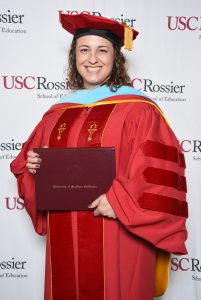 Congratulations Class of 2017!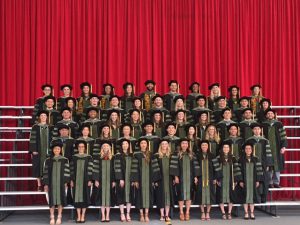 WESTERNU ALUMNI:
FROM CADAVER TO CASE:
A lower extremity multimodal learning experience integrating ultrasound imaging, virtual reality and cadaver prosections.
Saturday June 3, 2017 8:00am – 5:00pm Registration limited to 30 participants.
 Click on link to view flyer  PhysicalTherapy_CE_flyer_2017
CONGRATULATIONS
Congratulations to Dr. Lindsey Liggan, PT, DPT, PRPC, who received the Elaine Meadows Research Scholar Award from the APTA Section on Women's Health at the Combined Sections Meeting in San Antonio, Texas Feb. 18, 2017. The scholarship is awarded to a section member who has had an abstract accepted for presentation at the APTA Combined Section Meeting with the intention to submit a publication to the Journal of Women's Health Physical Therapy.
ROCKTAPE
On Saturday/Sunday February 11th – 12th from 8am – 5pm in the Health Science Center (HSC), ROCKTAPE will be holding a 2-part kinesiology taping certification course.
ROCKTAPE will offer two levels of Fascial Movement Taping clinics. FMT certifications are designed for therapists and practitioners who want to further their understanding of human movement. FMT Basic addresses theories and applications for rehab, posture, edema and sports performance. FMT Performance builds on FMT Basic concepts, with an emphasis on myofascial pathways, movement therapy and performance enhancement.
All class supplies (tape, scissors, digital course notes) are provided.
You will be credentialed in FMT, which is a commercially accredited certification.
CEUs may be offered for DC, ATC, PT, OT, LMTs and personal trainers – depending on location and class type.
PT Anatomist Sees Multiple Uses for 3D Printouts
Dr. Steve Snyder, PT, DPT, CSCS can tell you all about the latest digital apps for studying human anatomy.
An avid user of 3D4Medical, Professor Snyder has used their Complete Medical Lab to develop custom lecture presentations, lab demonstrations, and virtual study aids for his Anatomy I and II students.  Still there is nothing quite like the look and feel of an actual human bone for illustrating important anatomical concepts. [Quote from Dr. Snyder]
Read the whole article at https://teachtech.westernu.edu/multiple-uses-3d-printouts
2016
Diabetes Education Expo
DPT Faculty member Casey Chaney, PT, PhD, OCS, CSCS, volunteered in the Diabetes Education Expo on Saturday October 29th at the City of Hope. This expo is for everyone who wants to learn how to have a healthier lifestyle, prevent and manage diabetes and help friends/family living with diabetes.
FMT Blades Certification
On Saturday November 12th, 2016 from 8am – 5pm at the Health Science Center (HSC) Lecture Hall West, ROCKTAPE will be holding an 8 hour IASTM Certification and you get to keep the tools. FMT Blades introduces the concept of movement therapy and performance enhancement via Instrument Assistant Soft Tissue Mobilization (IASTM). The tools may be hard-edged, but the techniques don't need to be aggressive to deliver superior patient outcomes. This course is intended for licensed practitioners and licensed therapists with all levels of experience with soft tissue techniques. All supplies needed for the course are provided. CEU's may be offered for DC, ATC, PT, OT, LMTs – depending on location and class type.
PT Month Presentation
Dr. Kelly Starrett – Modern Strength & Conditioning Through A Physical Therapy Lens, will be presenting on Wednesday October 19, 2016 at 12pm in the Health Sciences Center (HSC) Lecture Hall West. Kelly is a physical therapist who founded the Mobilitywod Project. He is the author of the NY Times Best Seller Becoming a Supple Leopard, as well as, two other books on movement and mobility.
3rd Annual Facial Paralysis Awareness Walk
On Sunday October 16th, DPT Faculty member Casey Chaney, PT, PhD, OCS, CSCS participated in the 3rd Annual Facial Paralysis Awareness Walk in Long Beach, Ca. Casey also had the opportunity to speak on facial paralysis from a facial physical therapists perspective with WesternU Alumni Joseph Park and Kelli Crouse.
https://facialparalysisfoundation.org
DSALA 22nd Annual  Buddy Walk
On Saturday October 15th, DPT 2018 and DPT 2019 students participated in the 22nd Annual Down Syndrome Association Los Angeles Buddy Walk at Los Angeles City Hall. The Buddy Walk program was established to promote acceptance and inclusion of people with Down Syndrome and to celebrate Down Syndrome Awareness Month in October. The Buddy Walk is an opportunity for anyone and everyone to walk – or support a walker- and raise funds for the Down Syndrome Association of Los Angeles and the National Down Syndrome Society.
https://dsala.org/
Learning in Higher Education Conference – Atlanta GA.
October 6 -8; Denise Schilling, PT, PhD, Dayle Armstrong, PT, MS, DPT, Steven Snyder, PT, DPT, CSCS, Lindsey Liggan, PT, DPT, PRPC, Grant Hirayama, PT, DPT and Gunnar Fillerup, DPT presented at the Learning in Higher Education Conference in Atlanta GA.
Presentation Title: Cultivating Next Generation Faculty—An Effective Multiphase Mentoring Program
Session Abstract: This panel presentation describes a cost-effective mentoring strategy that successfully addresses faculty shortage, development, and retention. Based on faculty retention data and principles of faculty development, this model assumes students are future faculty and early identification coupled with a clear, concise, multiphase mentoring process will facilitate interest in an academic career and result in a successful journey. This model has built a hiring reservoir, facilitated successful promotions, and engendered loyalty, thus increasing retention. Evidence includes student evaluations, senior faculty feedback, service production, research production, and promotion status.
Life Rolls on
On Saturday August 27th, DPT students volunteered at the annual, Life Rolls On,in Huntington Beach. Life Rolls On, is dedicated to improving the quality of life for young people affected by spinal cord injury by believing that adaptive surfing and skating could inspire infinite possibilities beyond paralysis.
https://liferollson.org/
Alumni Mixer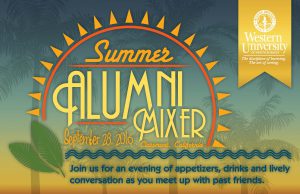 Calling all WesternU Alumni!
Come join us at Walter's Restaurant in Claremont, CA this month!
To RSVP for this Alumni Networking Mixer, please visit https://www.westernu.edu/alumnimixers/
or contact Joanne Diongzon jdiongzon@westernu.edu – 909.469.5436.