The Department of Physical Therapy Education educates competent, caring, culturally sensitive, reflective practitioners who are committed to life long learning, scientific inquiry, developing critical thinking skills, and employing evidence based practice so that they may best address the healthcare needs of the community.
The faculty value and utilize an individualized approach to learning and growth within a unique graduate university having multiple medical disciplines.
The Department of Physical Therapy Education at Western University was established in 1992. The first class of 49 students enrolled in the Master of Physical Therapy (MPT) degree program in January 1992. They completed the program 28 months later, graduating in 1994. In 2003, the program changed the start date from January to August and accepted the first entry-level class into a three year Doctor of Physical Therapy (DPT) degree program. The Physical Therapy profession has increased its role and responsibilities in providing health care services to the public. To assist current clinicians in meeting the new demands of the profession, the Western University Physical Therapy program offers licensed physical therapists an opportunity to complete the Doctor of Physical Therapy degree program. The courses that are offered to fulfill the DPT requirements will enable these professionals to transition from the bachelor or master's degree level.
Please take the time to visit our other web pages to learn more about our faculty, students, alumni, special events, curriculum and admissions process. If you have more questions, please contact our admissions office at admissions@westernu.edu or our department directly at dpte@westernu.edu.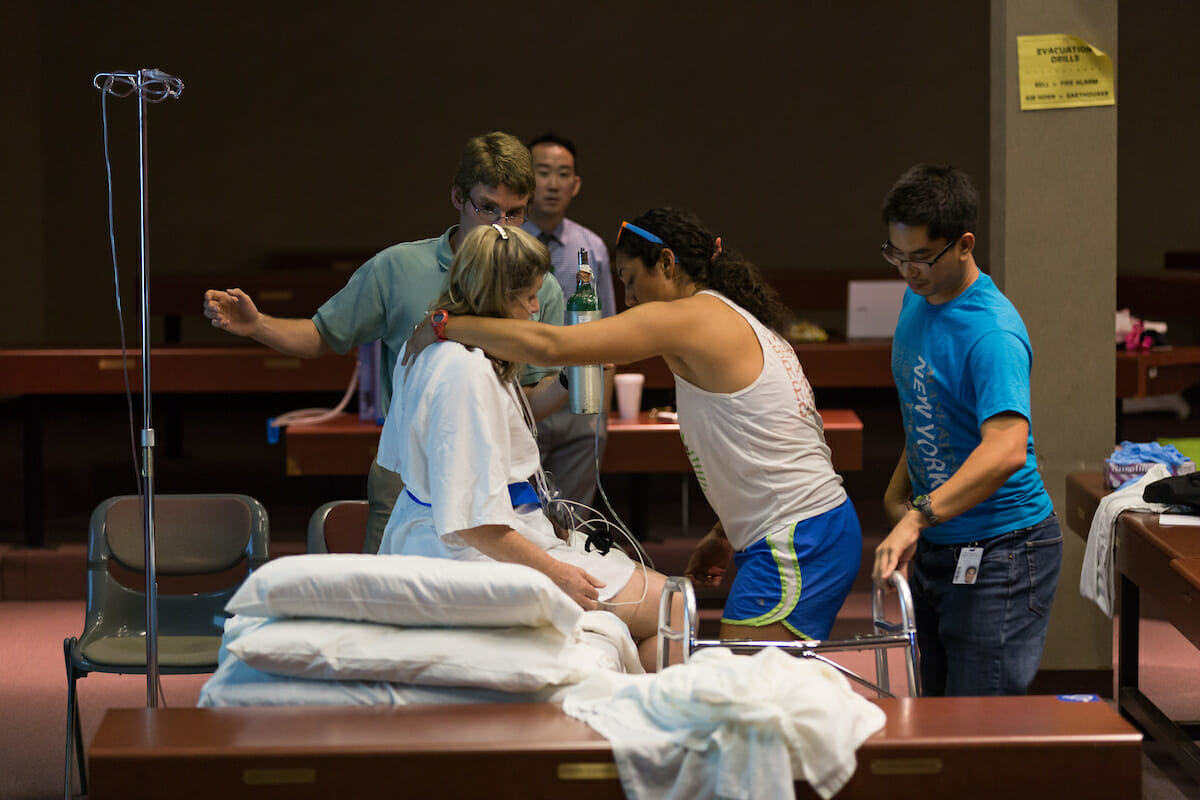 Department of Physical Therapy
Education Vision
The WesternU Department of Physical Therapy Education will be nationally respected and recognized as an innovative and transformational leader in physical therapy education, clinical practice, and research. As humanistic change agents, our graduates will guide the profession in providing better care for individuals, better health for populations and communities, and lowered cost of health care through continuous quality improvement.
Department of Physical Therapy Education Mission
The Department of Physical Therapy Education supports and implements the mission of WesternU and the College of Health Sciences; to accept and educate a group of diverse students to graduate as Doctors of Physical Therapy, charged with enhancing and extending the quality of life in our community through clinical practice, service and research.
To accomplish this mission:
We educate culturally competent and reflective students who are committed to life-long learning, scientific inquiry, and critical thinking.
We engage in scholarly activities that contribute to the professional body of knowledge and are integrated into our curriculum and interactions.
We engage in service activities within our professional organizations, institution and local community.
We strive to maintain clinical excellence in contemporary practice as demonstrated by serving as clinicians and consultants in our multi-cultural society.
We embrace innovation in education, clinical practice concepts, scholarship and healthcare.
We promote humanistic values of caring, respect, empathy and trust through intentional interactions across diverse cultural groups and among health-care professionals.
We endeavor to cultivate a diversity of graduates united as experts in optimizing movement that transform lives across the lifespan.
Resources
The American Physical Therapy Association
The American Physical Therapy Association (APTA) is a national professional organization representing more than 71,000 members. Its goal is to foster advancements in physical therapy practice, research, and education. The association publishes Physical Therapy and PT-Magazine of Physical Therapy. The APTA also organizes the National Student Conclave, a national meeting for students of physical therapy. https://www.apta.org
California Physical Therapy Association
A state chapter of the national association, this group exists to meet the physical therapy needs of California residents through the development and improvement of physical therapy education, practice and research. https://www.ccapta.org
Physical Therapy Board of California
The mission of the Physical Therapy Board of California is to promote and protect the interests of the people of California by the effective and consistent administration and enforcement of the Physical Therapy Practice Act.https://www.ptbc.ca.gov
Federation of State Boards of Physical Therapy
The federation aims to facilitate reasonable uniformity in physical therapy practices and also administers the National Physical Therapy Examination. One of the groups key objectives is to strengthen state leadership in policymaking, promoting excellence and continuing competence in the PT profession. https://www.fsbpt.org