Presented are on-going studies involving collaboration among CHS faculty and faculty in other WesternU programs or community partners. If you are interested in participating in these studies, please contact the primary investigator.
Physical Therapy faculty partner with Arrowhead Regional Medical Center for study on post-stroke and LSVT BIG treatment program
Faculty from the Department of Physical Therapy Education at Western University of Health Sciences are partnering with physical therapists and medical residents at Arrowhead Regional Medical Center (ARMC) to conduct a study on the use of LSVT BIG intervention with individuals post-stroke.
Stroke is one of the primary causes of adult disability in the United States, affecting over 795,000 individuals each year and adding to a surviving cohort of 7 million people. The condition results in deficits that interfere with movement and functional independence required to accomplish activities of daily living. LSVT BIG is an exercise program that was developed initially for patients with Parkinson's disease. The program involves function-based, intense, repetitive movements that challenge the participant.
The purpose of this study is to determine the value of LSVT BIG pysical therapy treatments for individuals three months post-stroke and to determine if this treatment provides greater improvement in balance and walking than more traditional therapy. Eligibile participants will receive physical therapy treatment four days per week for four weeks at ARMC. Pre and post-testing will be conducted at the WesternU Phyiscal Therapy Research Lab in Pomona. In additon, all participants are expected to complete a daily home exercise program.
If you are interested in participating in this research study or wish more information, please contact the principal investigator Mary Hudson-McKinney, PT, DPT, NCS at 909-469-5296 or email mhudson@westernu.edu.
Investigators: WesternU: Mary Hudson-McKinney, PT, DPT, NCS; Donna Redman-Bentley, PT, PhD.          ARMC: Jacob Bernstein, MD; Sharon Drachenberg, PT; Helen Fakhoury, DPT; Teckah Lawrence, MEd; Rebecca Lekim, MD; Helen Lhim, PT, DPT; Christine Love, PT, DPT; Daniel Miulli, DO
This research was approved by the WesternU IRB protocol #14/IRB/081 and ARMC IRB 15-41.
A Retrospective Case Study Analysis of Non-Muscular Torticolis in Infants
Congenital Muscular Torticollis (CMT) is the third most common musculoskeletal impairment in live infants. CMT is a lateral head tilt of muscular origin which is diagnosed by a physician. Muscular torticollis typically begins to show improvement in range of motion within 2-4 weeks after beginning physical therapy treatment and a home exercise program. However, up to 18% of torticollis cases are non-muscular in origin, with the most common other etiologies being orthopedic or an underlying neurologic condition. This report will describe three infant cases originally diagnosed as CMT and treated for physical therapy by the investigator. The infants were diagnosed later as having non-muscular etiology resulting in torticollis and treated accordingly. The specific aims of this study are to demonstrate the need for earlier identification of non-muscular causes of infant torticollis and ensure appropriate medical referral and follow-up care.
Investigator: Karin Roback, MPT, DPT
This research was approved by the WesternU IRB, protocol #16/IRB/690.
Physical Therapy, Optometry, Podiatric Medicine – Sensory Processing Disorders
Sensory processing disorder (SPD) occurs in 40-88% of children who are diagnosed with some type of disability (Ahn, et al., 2004). Many children with attention deficit hyperactivity disorder, learning disability, and/or autism exhibit SPD. Sensory experiences include touch, movement, body awareness, sight, sound, taste, and smell. When there is a problem with processing sensory information, the parent or teacher may notice a number of issues in learning, motor development, or behavior in the child.
This study explored differences in balance, walking, and vision between children with and without SPD. An interprofessional approach to investigating these three factors included physical therapy, optometry, and podiatric medicine. The aim of this study was to identify the specific aspects of balance, walking, and vision that can differentiate children with SPD, autism, and typical development. Dissemination of results through presentations and publications is underway.
Reference: Ahn R.R., Miller L.J., Milberger S., & McIntosh D.N. (2004). Prevalence of parents' perceptions of sensory processing disorders among kindergarten children. American Journal Occupational Therapy, 58, 287-293.
Investigators:Donna Redman-Bentley, PT, PhD (PI);Dayle Armstrong, DPT, MS; Kim Walker, OD, FCOVD; Kristy Remick-Waltman, OD, FCOVD; Jacqueline Truong, DPM, MPH; Diane Koshimune, DPM, MS.
This research was approved by the WesternU IRB, protocol #13/IRB/074.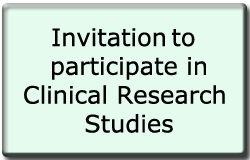 Contact Us for information regarding how to participate in our clinical research studies or contact the name listed under the study description.
---
Contact Us
College of Health Sciences Research Lab
Western University of Health Sciences
The Village at Indian Hill
1450 Holt Ave, Bldg 3, Suite 18
Pomona, CA 91766
909.469.5390 (office)
E-Mail: Dr. Donna Redman-Bentley
E-Mail: Lorraine Halverson
---
Stay Connected
Keep up-to-date with the latest news and annoucements from WesternU!