Doctor of Occupational Therapy
The entry-level doctorate in occupational therapy at Western University of Health Sciences is a dynamic, transformational program designed to prepare students to be not only exceptional occupational therapists but humanistic leaders in health care.
Located in beautiful Lebanon, Oregon, the campus was recently designed to house the Occupational and Physical Therapy programs. As part of this beautiful new setting, students are introduced to cutting edge, contemporary and emerging practice techniques and equipment. In addition, an on-campus clinic is provided to give students the opportunity for hands-on learning.
Following the mission and vision of Western University, graduates will be prepared to be humanistic in their care and improve the health and wellbeing of all populations, locally and globally. Using an active-learning approach in all coursework, the occupational therapy program incorporates Lifestyle Medicine, wellness and holistic care throughout the program.
This is an exciting time for the profession of occupational therapy, with the demand for occupational therapists rising in settings such as hospitals, schools, skilled nursing facilities, pediatrics, and community-based settings such as mental health clinics and driving rehabilitation. There has never been a better time to join the new Doctorate in Occupational Therapy program at Western University of Health Sciences in Oregon.
As an entry-level doctorate program, applicants accepted into the program will be required to have previously obtained a bachelor's degree. As a full time, accelerated program, students will graduate with a doctorate degree after three years. Pending ACOTE accreditation graduates will be eligible to take the NBCOT exam which is required to become licensed as an occupational therapist.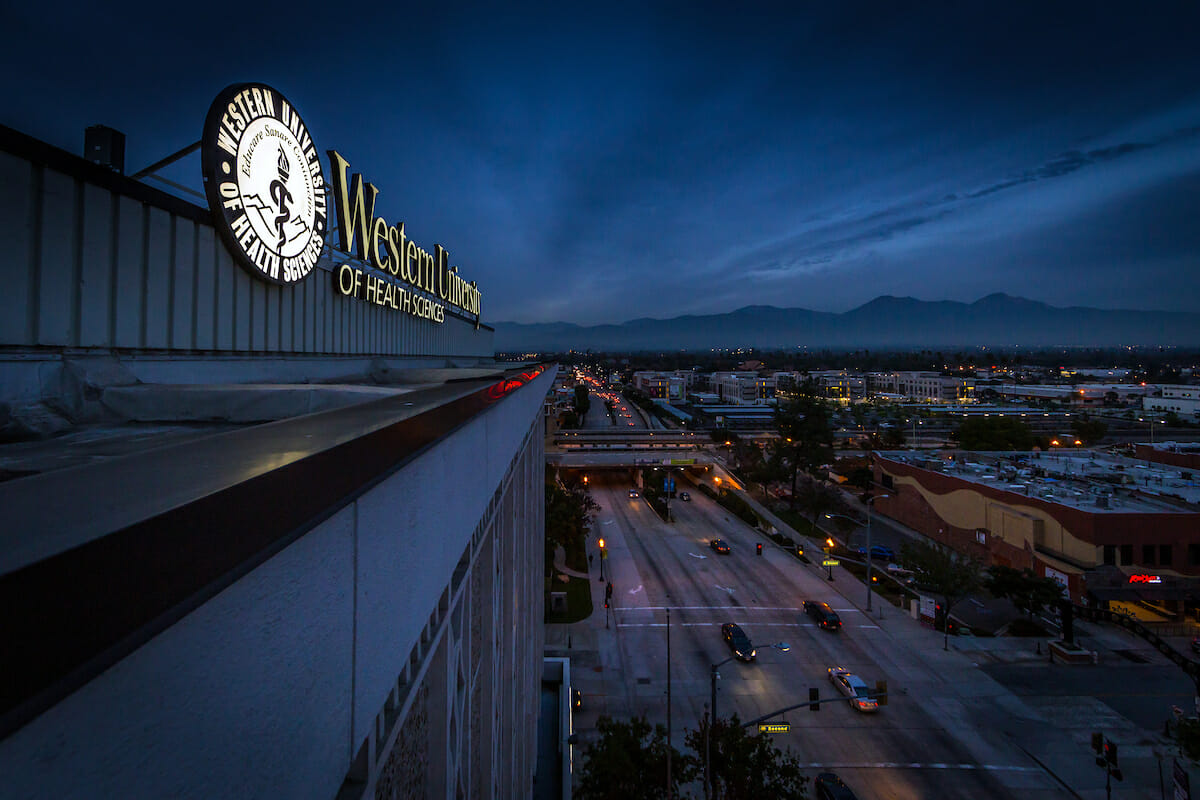 Why choose
WesternU?


Perfect for those who learn best through hands-on learning. Integration of clinical experiences within the didactic curriculum to allow for immediate application of knowledge and skills


A great Oregon location with tremendous clinical education opportunities as well as access to major cultural and recreational resources


Wellness and Lifestyle Medicine content is incorporated throughout the curriculum


Long humanistic tradition of treating patients as people first, treating students as colleagues, and fostering camaraderie among students


Outstanding student support services including tutoring


Lab assistants who are either OT faculty or working clinicians with expertise in lab course content


A diverse student body and rich array of student club and volunteer opportunities including community service


A small, private, health-focused graduate institution that fosters interprofessional learning with other health professions


On-campus pro-bono clinic to provide hands-on experience


Accreditation
Western University of Health Science's entry-level occupational therapy doctoral degree program has applied for accreditation by the Accreditation Council for Occupational Therapy Education (ACOTE) of the American Occupational Therapy Association (AOTA), located at 6116 Executive Boulevard, Suite 200, North Bethesda, MD 20852-4929. ACOTE's telephone number c/o AOTA is (301) 652-AOTA and its web address is www.acoteonline.org. The program must be granted Candidacy Status, have a pre-accreditation review, complete an on-site evaluation, and be granted Accreditation Status before its graduates will be eligible to sit for the national certification examination for the occupational therapist administered by the National Board for Certification in Occupational Therapy (NBCOT). After successful completion of this exam, the individual will be an Occupational Therapist, Registered (OTR).
In addition, all states require licensure in order to practice; however, state licenses are usually based on the results of the NBCOT Certification Examination. Note that a felony conviction may affect a graduate's ability to sit for the NBCOT certification examination or attain state licensure
Learn More
Take a look at our visit options and consider attending a WesternU Preview. If you'd like to discuss specifics with an advisor, schedule an advising appointment, online, on campus, or over the phone. When you request additional information we'll make sure you receive program updates and deadline reminders. Of course, you can always find us on social media.