Kay Kalousek, DO: A Distinguished Career at COMP

Kay Kalousek, DO '89 is the newly appointed Dean of the School of Osteopathic Medicine in Arizona (SOMA). She joined A.T. Still University in July, 2012 following a distinguished career at Western University of Health Sciences/College of Osteopathic Medicine of the Pacific (COMP). Dr. Kalousek joined COMP part-time in 2000 and became full-time faculty in 2007.
She completed an Osteopathic Family Medicine Residency at Doctors Hospital Montclair/Ontario Community Hospital. Dr. Kalousek is a caring and compassionate physician who has volunteered for many activities that provide free medical care for the homeless. Through the Pomona Homeless Outreach Program she has been instrumental in establishing a clinic site for students to provide services to the underserved. She is the Student Community Service Project Mentor, participating in projects like Health Awareness among 5th Graders, Neglected and Abused Children: Getting Help, and Vital Pre-Natal Supplemental Education. She has served roles in non-profit organizations including, chair of the board of the Foothill Aids Project and a volunteer Physician for the Jeffrey Goodman Special Care Clinic.
She has received numerous awards of recognition including: Faculty Recognition Award from WesternU-COMP's DO class of 2011, American College Osteopathic Family Physicians-CA Physician of the Year, and Certification of Appreciation "In Special Recognition of Your Contributions and service to our Community" from Jay Kim, Member of Congress, United States of America, among many other awards from students and faculty as a facilitator and educator.
In her administrative roles, as the Associate Dean for Office of Academic Affairs she was responsible for the oversight of accreditation and strategic planning for all curricular and student affairs activities for COMP's osteopathic medical students in Pomona, California and our new site in Lebanon, ORE.
Although Dr. Kalousek is now away from COMP, she will continue to be an active member of the Western University Alumni Association and will work with COMP to foster collegial interchange between the two campuses.
---
Benjamin L. Cohen, DO, FACOP: A True Leader

Dr. Benjamin (Ben) Cohen serves as the Provost and Chief Operating Officer at Western University of Health Sciences (WesternU) in Pomona, California. Prior to his appointment as Provost/COO, Dr. Cohen served as the Interim Dean of the College of Osteopathic Medicine of the Pacific at WesternU. Under his leadership, WesternU has developed and implemented a Ten Year Strategic Plan, which will to its existing 5-college umbrella: (1) add five new colleges in dentistry, graduate biomedical sciences, optometry, podiatry and public health, (2) enhance the didactic and clinical curriculum for the University's five existing colleges of osteopathic medicine, allied health professions, graduate nursing, pharmacy and veterinary medicine, (3) design and launch an interprofessional education and clinic initiative, and (4) expand or renovate the University's campus via a development master plan, which includes the addition of two new buildings, the Health Education Center (a 180,000 sf building) and the Patient Care Center (a 70,000 sf building). The fulfillment of WesternU's Ten Year Strategic Plan will make the University one of the premiere academic health science centers. Additionally, WesternU's Interprofessional Education Initiative is making pioneering progress in answering the charge issued by both the Institute of Medicine (IOM) and the Association of Academic Health Centers (AAHC) to address much-needed changes in graduate health profession education and health care delivery.
Dr. Cohen's academic experience include his service as: the Interim Chief Executive Officer (CEO) and Dean of Touro University, the Provost and Senior Vice President for Health Affairs and also the Interim Dean for the College of Osteopathic Medicine at the University of North Texas Health Science Center (UNTHSC), and as the Founding Dean at the Osteopathic School at the University of Medicine and Dentistry of New Jersey. During his 12-year tenure at UNTHSC, Dr. Cohen presided over the growth of UNTHSC from its osteopathic medical school into a comprehensive health science center. Under his leadership at UNTHSC, Dr. Cohen formed an Alzheimer and Aging Institute, an Eye Institute, and a College of Public Health.
His corporate experience consists of his service as President and CEO of Ameriwell International, and subsequently as the Chairman and CEO of Twentieth Century Health Corporation. Dr. Cohen's career began as the Chair of Pediatrics at Doctor's Hospital, where he was recruited to join the clinical faculty at Ohio State University College of Medicine. During this time period, Dr. Cohen became the Senior Attending Physician at Columbus Children's Hospital while simultaneously chairing the Doctor's Hospital Department of Pediatrics.
Additionally, Dr. Cohen has served on multiple boards appointed by the Governor of Ohio in the Neo-Natal Statewide Planning and Crippled Children's Board. He is the recipient of many recognition awards in medical education, such as the Kistner Medal for his contributions and the Dale Dodson Award for his outstanding service. Dr. Cohen's active involvement in medical education include his service as: a Fellow of the American College of Osteopathic Pediatricians, a member of the Health Care Reform Committee for the State of Texas Coordinating Board of Health Education, a consultant to the Texas Medical Association Council on Medical Education, and his service to the American Association of Colleges of Osteopathic Medicine as its President and as its Chairman of the Council of Deans. In 2006, he retired from 10 years of service with the Department of Veterans Affairs as an appointed member of its Special Medical Advisory Group (SMAG).
Dr. Cohen received his doctorate of osteopathic medicine at the University of Health Sciences in Kansas City, Missouri. Following his graduation, Dr. Cohen served his residency in pediatrics at Grandview Hospital in Dayton, Ohio, and subsequently practiced pediatrics in Columbus, Ohio. When his duties at WesternU have been fulfilled, Dr. Cohen hopes to return to the arts through his personal writings and paintings, while continuing consultative services in medical education.
---
Paul Aversano, DO: Preparing the next generation of Osteopathic Family Physicians

Born in Buffalo, New York, Paul was raised in a family that placed a high premium on education. His father, was a chemist at a pharmaceutical company, his mother was a homemaker who created a home atmosphere that encouraged intellectual pursuits. At an early age Paul decided he would become a doctor. Expressing his goal, the headmaster assured him he would never make it. He took the challenge and attend Washington and Jefferson College where he pursued his passion in biology and baseball.
After graduation a fellow student told him about DO osteopathic medicine. He was quick to receive an interview from Des Moines College of Osteopathic Medicine; when asked the difference between an allopath and an osteopath he answered he didn't have a clue, additional folk lore says that when asked what would make him decide which medical school to attend, Paul replied, "Whichever one picks me first!"
The last six months of his senior year he studied under John Nelson, DO a neurologist in Portland. He he fell in love with Oregon but to get his residency in neurology he attended the Cleveland Clinic but quickly returned to Portland to fulfill his destiny, beginning in a busy practice, consulting, managing hospital patients, and training students and interns. Additionally, he took the responsibility of Director of Medical Education, Chief of Staff, and other committees. In 1978 he became the founding faculty in neurology at the new College of Osteopathic Medicine in Pomona, CA., COMP. He would fly to LA and teach for five days and return to Portland to his clinical responsibilities.
Despite his frantic schedule, Paul found the time to pursue golf and became a very good golfer. He was so busy that he ignored the early symptoms of cancer. Facing a prolonged recovery, he retired from practice. Despite the setback he continued to consult, lecture, and assist in coordinating externships.
In August of 2003, he married Paula Crone, DO a family physician he had helped train. Paula was the residency director of the Family Practice program at Eastmoreland Hospital. Consequently, Paul had to step up his teaching, mentoring and support of the residence. After the abrupt closure of the Hospital, Paul lead the clarion call for the return of osteopathic medical education in the Northwest. In helped solidify the partnership with COMP to create the Northwest Track, recruiting 30 students per year from the Northwest to study for two years in Pomona and return for clinical.
The success of this program soon attracted attention from our partners at Samaritan Health Services. Paul participated in the development of residencies at Good Sam and he subsequently became founding faculty at COMP-Northwest. Today, Dr. Aversano fills many roles in support of making the school the best in preparing the next generation of Osteopathic Family Physicians in the world.
His advice to those considering entering the profession, " Enter with your eyes open, it is not an easy road, it will require a minimum of seven years of hard work, and a life time of commitment to attain that goal but in the end it is well worth it!"
---
James May, PhD: A Dedicated Asset to the University

Dr. James May obtained his Ph.D. in Anatomy from the University of Southern California, joined COMP August of 1981 after serving as a professor of anatomy at Louisiana State University. Currently the Chair of the Department of Anatomy, he has taught gross anatomy, neuroanatomy, histology and has received multiple teaching awards. He has been an active student and faculty advocate, involved in the recruitment of members of the faculty and administration. Dr. May has been instrumental in acquiring the first computers on campus in the early 1980's, developed the first on-campus software for scoring examinations. He also developed the first software for the Offices of Admissions, Registrar and Clinical Rotations. He is the original architect of the commencement ceremony as it exists today. He has served as the Chairman of the COMP Commencement Committee for over 20 years and remains as the logistics coordinator for this committee.
Dr. May has had a leadership role on the Faculty Council (predecessor of the current Faculty Senate) and has chaired that committee 6 times and has had an active role in a number of other key committees. Recently he eliminated the use of microscopes for the histology laboratory, participated in the development of web-based software (which mimics the use of microscopes) and the installation of a dedicated server thereby allowing students to utilize the web to study their histology and pathology laboratory slides on or off campus. In addition to his role as the Chair of Anatomy, he supervises the University Willed Body Program. In this capacity he has redesigned and installed, state of the art, equipment in our embalming facility.
Dr. May has gained the respect and admiration of all COMP faculty and the administration, has stood the test of time and proven to be a true asset to COMP and WesternU.
---
James M Lally, DO: A Leader in Osteopathic Education
Dr. Lally is the PRESIDENT AND CHIEF MEDICAL OFFICER AT CHINO VALLEY MEDICAL CENTER. He has also served as the Director of Medical Education and Family Medicine residency Program Director at Chino Valley Medical Center since 2000. Each of the programs have received the highest accreditation awards from the AOA during Dr. Lally's leadership. Additionally new fellowship in Geriatric and Sports Medicine have been added.
Dr. Lally's mentorship and dedication to osteopathic Residency education has led to service with the AOA Bureau of Education and Commission on Osteopathic College Accreditation. He is a passionate and inspirational leader who is willing to step in and serve as "Teacher" of the next generation of osteopathic students and residents.
Dr. Lally oversees 120 third year medical students each year. His mantra is: "I don't care how much you know but you must be on time and be where you are supposed to be". He goes on to say, "if you do that correctly – we have a basis to improve your knowledge and experience."
Dr. Lally's support of the Montclair free Clinic, for more than 19 years has made this program a favorite of our second year students and because of its success he has replicated it in the City of Chino. With his guidance and mentoring some of these students have returned to the clinic as licensed physicians.
Since 1994, he has included our students in the sports medicine programs of the four high schools in the Chino Valley School District.
As chairman of the International Shooting Sports Federation Medical Committee, he is involved with the International Olympic Committee Medical Committee, and has served as the team physician for the United States Olympic Shooting Team since 1993.
---
Ethan R. Allen, DO: Dedicated to the Osteopathic Profession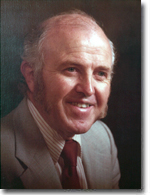 An engineer recruited to work on the Manhattan Project in 1944, drafted into the Navy in 1945 and graduated from the College of Osteopathic Physicians and Surgeons (COP&S) in 1951. This prominent osteopathic college in the heart of Los Angeles unfortunately evolved into an MD school in 1962 and became the University of California at Irvine School of Medicine in 1964. In 1962, over 2,000 D.O.s exchanged their DO degree for the MD degree and California nearly lost its osteopathic profession altogether. The power of the osteopathic licensing board to license new D.O.s in the state was revoked. However, Dr. Allen remained true to his profession and spearheaded the resurgence of the osteopathic profession in this state, a feat for which we are all eternally grateful. But there is more to this man than his great leadership skills. This philanthropist, is visionary and medical educator has spent his life dedicated to making the osteopathic profession stronger by serving one patient, one student, one community at a time.
As a philanthropist the Allens have established the residential Allen House for drug and alcohol treatment; as a visionary he was the President of the Osteopathic Physicians and Surgeons of California four times, and in 1968 engaged the tenacious and talented attorney Alexander Tobin to file the class action law suit that resulted in a landmark decision on March 19, 1974: the Supreme Court of California reestablished the power of the Board of Osteopathic Examiners to license new D.O.s in California. It was without hesitation that Dr. Allen immediately joined the team that sought to establish a new osteopathic college in California to replace the one lost in 1962. In fact, he was the founding chairman of the Board of Directors that successfully recruited a young and talented visionary PhD from the Chicago Headquarters of the American Osteopathic Association, Dr. Philip Pumerantz, to establish the flagship College of Osteopathic Medicine of the Pacific; and the rest is history. Dr. Allen continued to serve COMP s Board of Directors and OPSC as their Treasurer.
Dr. Ethan Allen is best known for his 60 years of caring, compassionate, front line service as a primary care physician, mentor and educator. He began his career delivering babies in the homes of the underserved in Los Angeles County and still has a bustling primary care practice, including emergency room and hospital patient care duties, where all patients are treated in a comprehensive osteopathic manner. This environment has been the ground zero for many medical students who came to understand the wholeness of osteopathic practice, and the applications of osteopathic principles and philosophy. Dr. Allen lectures annually about the history of osteopathy in California to the first year osteopathic medical students to insure history does not repeat itself and the profession remains strong, united and vibrant for generations to come. It is incumbent upon us all to remember and honor the devotion, perseverance and hard fought battles he and his colleagues won so that we may benefit from the fruits of the profession, the school and the university he helped build, one president, one student, one faculty, one building at a time.
It is funny how people will pick a unique characteristic to establish a caricature that becomes bigger than life; for Dr. Allen it is Saturday morning high velocity osteopathic manipulative techniques. As the COMP Curriculum became more enriched with a full spectrum of osteopathic techniques, high velocity took a back seat. So, the students, being students, would seek Dr. Allen out once monthly on a Saturday morning for the past 30 years to learn more about the profession he so dearly loves.
As the Dean of the College of Osteopathic Medicine of the Pacific, I declare Dr. Ethan R. Allen D.O., F.A.C.O.F.P. the fifth recipient of the Pumerantz Lifetime Fellow of Excellence in Osteopathic Medical Education.
---
Arthur Owen Rott, DO: An ambassador of Osteopathic Medicine in the Northwest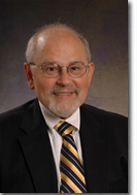 Dr. Rott has long been considered one of the ambassadors of Osteopathic Medicine in the Northwest. An educator from the beginning, he was recognized on three occasions as the Educator of the Year by Eastmoreland Family Practice residents. He always placed emphasis on the importance of giving back to the profession, accomplishing this by passing on his knowledge and skill to the next generation. During his twenty seven year career, a month rarely passed without a student or resident on Dr. Rott s service. He demanded the highest standards from his house staff, his fellow physicians and especially of himself. Uncounted patients have benefited by their doctors being trained under his guidance and mentorship.
Born and raised in Detroit, Michigan, Dr. Rott attended Wayne State University majoring in Psychology; his Osteopathic training was at the Chicago College of Osteopathic Medicine. He graduated in 1973 whereupon he did a rotating Internship and Internal Medicine residency at Zieger–Botsford Hospital. A Fellowship in Hematology and Medical Oncology followed at Martin Place Hospital. He became board certified in all three areas in 1982 becoming the youngest Osteopathic physician to do so to that date. Dr. Rott moved to Portland, Oregon in 1979 where he was in practice until retiring in 2006.
Beyond his work in the hospital and clinic, Dr. Rott found time to serve his profession and community. At Eastmoreland Hospital, he was Chief of Staff and served six years as Director of Medical Education. He was on the Board of Trustees of the Multnomah County Medical Society; Medical Director of Family Care; Chairman of the Quality Improvement Committee of the United Health Network; president and member of the Board of Directors of the Northwest Osteopathic Medical Foundation; and on the Board of Directors of the Osteopathic Physicians and Surgeons of Oregon (OPSO). He was in great demand as a lecturer and continues to teach at Didactic Weeks for Western University s Northwest track—even in retirement. In 2003, OPSO named him DO of the Year, and in 2005 he was presented with the J. Scott Heatherington, D.O. Award. He has served as Adjunctive faculty at Western University since its inception.
Dr. Rott s career demonstrates a lifetime of exemplary contributions to osteopathic medical education. His leadership, community service, student, resident and physician mentoring have had a far ranging influence and have significantly impacted the health care provided in the Northwest. His humanistic approach to medical care and his high standards will serve as examples to all that follow him.
As the Dean of the College of Osteopathic Medicine of the Pacific, I declare Dr. Arthur Rott the fourth recipient of the Pumerantz Lifetime Fellow of Excellence in Osteopathic Medical Education.
---
Dr. Alan Cundari: A True Embodiment of the Humanism that Defines the Osteopathic Profession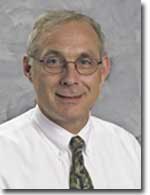 A unique, unassuming leader, Dr. Alan Cundari has served as an educator and family physician role-model for 20 years at his alma mater, WesternU. His tireless dedication to the osteopathic profession has been demonstrated through his work with patients, communities, students, and fellow professionals. He provides a striking example of how osteopathic clinical education can maintain its distinctiveness and added value for the future of physician-led healthcare teams.
Dr. Cundari began his professional career as a physician assistant after serving in the United States Air Force. His tenure at WesternU began in 1988 as an Adjunct Assistant Professor. He joined the faculty full-time in 1990, and has mentored more than 1150 osteopathic and physician assistant students. He has been nominated by the Students multiple times as "Teacher of the Year" and "Mentor of the Year" for his commitment to their evidence-based education and concern for their future. His credibility as a role model is enhanced by his insistence on maintaining a nursing home and hospital practice (with night and weekend calls) which cements Dr. Cundari's reputation as a complete family physician.
Dr. Cundari became Chair of Family Medicine in 1999, moving Family Medicine from participating in the curriculum to leading curricular efforts, which significantly contributed to a major curricular update in 2005, and has moved COMP's National Board standings to the top quartile in the Nation.
Dr. Cundari has created an abundance of "after hours" opportunities for osteopathic medical students to experience physician relationships through volunteer service. As a high school team physician, he has provided sports physicals, and medical service to the football team for 15 years. He is responsible for the continuation of the Pomona Homeless Outreach Project (PHOP), Pomona Community Health Action Team (PCHAT) programs, and dedicates time to WesternU-sponsored weekend community health fairs, supervising the osteopathic, physician assistant, and pharmacy students. These numerous and altruistic activities have resulted in his being named the COMP Facilitator of the Year and the Most Valuable Physician of the Year by the Osteopathic Physicians and Surgeons of California.
In 2004, Dr. Cundari was honored with the Distinguished Alumnus of the Year. His former assistant sent the following in an email:
"Dr. Cundari was a joy to work with. He is by nature a quiet and thoughtful person, a bit of an enigma but don't let him fool you. He has an acute sense of humor and a huge heart. He dislikes having any spotlight on him, but next week he will have no choice but to accept this award in front of a large group of people, many of them peers."
Dr. Cundari is the true embodiment of the humanism that defines both Western University of Health Sciences and the osteopathic profession.
As the Dean of the College of Osteopathic Medicine of the Pacific, I declare Dr. Alan Cundari the third recipient of the Pumerantz Lifetime Fellow of Excellence in Osteopathic Medical Education.
---
Dr. Rafi Younoszai: Osteopathic Educator, Pioneer and Academic Leader
Dr. Rafi Younoszai, osteopathic educator, pioneer, and academic leader, took an embryonic program of anatomy and a college of osteopathic medicine from conception to adulthood. Dr. Younoszai joined the young faculty of the college of osteopathic medicine of the pacific soon after Dr. Pumerantz founded the college thirty one years ago. Today he serves as the Western University of Health Sciences marshal, carrying the academic mace as a most honored and revered professor. His renaissance approach to life and education began in Afghanistan, the son of an afghan ambassador to India, he received a scholarship to study at Berkley in the 1950s. He received his PhD from the University of Minnesota in anatomy, having published some of the early work on insulin secretion mechanisms.
Hearing the call for anatomy professors at a young school in the west, Dr. Younoszai accepted the challenge and immediately won the respect of the early graduates for his focused attention to detail and professionalism. He brought new academic standards in anatomy laboratory exercises and specimen preparation. He established the basis for the current anatomical museum.
Always focused on student achievement, he developed multiple new and innovative programs including the intensive summer anatomy course, the summer anatomy preparatory course, and a new graduate program in biomedical research. Dr Younoszai always feared that the faculty spent far too much time focused on the top 10% of the student body and not those who struggle, therefore his holistic dream and personal mission, was to make everyone a successful matriculate and an outstanding osteopathic physician.
His belief in osteopathic approach to medicine and medical education was enhanced by observing his two sons becoming osteopathic physicians. An internist and psychiatrist, their journey provided Dr. Younoszai the passion to force the faculty to reevaluate their satisfaction with the status quo. He was a leader in the movement to completely revise an aging curriculum and refocuses the institution on the education of a humanistic, life-long learner with the distinctive osteopathic philosophy. This effort reduces total classroom hours while increasing time for standardized patients, small group discussions and community service requirements.
Dr. Younoszai sensed and encourages the rapidly changing cultural diversity of the college. He saw that students were highly motivated to deepen their cultural sensitivity and sense service which gave birth to the international medicine cross-cultural club, an out-growth of the international consortium was the Pomona homeless outreach program (phop) and the Pomona community health action team (pchat) which are community service organizations located in Pomona. To secure the future of these programs he has established an endowment of over $20,000.00 which generates annual scholarships for students who excel as international club leaders
Of the many founding professors, Dr. Younoszai has stood the test of time. The thirty year legacy is but a springboard to lead both the college and the university into a new era of interprofessional education. He is clearly an agent of change. Therefore, it is my privilege to award Dr. Rafi Younoszai the first ever:
Pumerantz Lifetime Fellow of Excellence in Osteopathic Medical Education
---
COMP Lifetime Fellow of Excellence Award renamed in honor of Philip Pumerantz, PhD, WesternU Founding President
Philip Pumerantz, PhD, founding president of Western University of Health Sciences (WesternU), may very well hold the unique distinction of being the longest-serving founding president in the nation.
In three decades, Dr. Pumerantz created the university out of the founding college, the College of Osteopathic Medicine of the Pacific (COMP); by developing a modern, state-of-the-art establishment of higher education in the health care professions overcoming many challenges of reestablishing osteopathic education in California. WesternU would not exist without Dr. Pumerantz' determination, vision, and tenacity.
WesternU is comprised of nine graduate colleges; the College of Osteopathic Medicine of the Pacific (COMP-the flagship college); the College of Pharmacy; the College of Health Sciences; the College of Graduate Nursing; the College of Veterinary Medicine; as well as the newly opened in 2009 College of Dental Medicine, College of Optometry, College of Podiatry, and the College of Biomedical Sciences, making WesternU one of the largest graduate health sciences universities in the U.S.
WesternU is a leader in interprofessional healthcare education (IPE). The unique environment of nine healthcare colleges provides an enriched curriculum designed to create a new generation of healthcare professionals. These professionals will work as a team to improve access and quality of care resulting in improved patient satisfaction and well-being.
WesternU educates its students by instilling in them a philosphy championed by Dr. Pumerantz from the time he conceptualized the university-the discipline of learning and the art of caring. Additionally, he has created a unique environment that fosters innovation and collaboration.
WesternU has changed the lives of countless individuals and has done so largely because of the vision and commitment of its founding president. Dr. Pumerantz, not being one to rest on his laurels and remaining continually cognizant of the world's need for caring and competent health care professionals to serve an ever-growing population, is steering the University through a new phase of growth.
Upon the opening of the four new colleges, Dr. Pumerantz has made WesternU what Steven Wartman, MD, PhD, president of the Association of Academic Health Centers (AAHC) calls "one of the most comprehensive academic health science centers in the nation." Bringing on these four new founding deans of professional schools at one time is unprecedented in higher education. This is yet another bold action that is consistent with Dr. Pumerantz' exemplary vision for and leadership of Western University of Health Sciences.
Dr. Pumerantz is a truly dedicated leader, as you can see from all of the numerous reasons mentioned above. Therefore, as Dean of the College of Osteopathic Medicine of the Pacific, I declare founding president, Philip Pumerantz, PhD the second recipient of the COMP Lifetime Fellow of Excellence in Osteopathic Medical Education Award, and rename the award "The Pumerantz Lifetime Fellow of Excellence Award" in his much deserving honor.
---
ABOUT THE AWARD…
Purpose
The purpose of the Pumerantz Lifetime Fellow of Excellence in Osteopathic Medical Education is to recognize outstanding individuals who have consistently promoted the kind of holistic and humanistic education that embodies the essence of osteopathic healthcare. In addition, this fellowship will serve to:
1. Shape a positive perspective towards Osteopathic Medical Education
2. Provide role modeling and mentoring
3. Provide recognition for having made a significant impact on healthcare education, and subsequently, healthcare delivery
Criteria for Membership
1. Sustained at least 15 years exemplary educational contributions to osteopathic medical education (as determined by the review of supporting documents) with preferably at least 5 years at the College of Osteopathic Medicine of the Pacific.
2. Demonstrated impact within the following 6 educational categories:
a. Teaching/Evaluation
b. Faculty Development/Mentoring
c. Curriculum Development
d. Educational Leadership
e. Educational Research
f. Community Service
Selection
Selection will be determined through sub-committee nomination based on prior award winners.
Individual recipients will be selected annually and will be honored within a public forum as determined by the Dean.