ADDRESS CHANGES
It is the responsibility of WesternU to keep accurate SEVIS records on each F-1 student.
Address changes must be reported to WesternU within 10 days of the change. This includes any changes throughout your program of study or during Optional Practical Training. To report a change of address, you must complete a Change of Personal Data Request Form from the Registrar's Office. Be sure to check the international student box on the form. Failure to report a change of address within 10 days is a violation of your F-1 status and can result in serious immigration problems for you.
TRAVEL OUTSIDE THE U.S.
If you plan on traveling outside of the U.S., a travel signature from your DSO is required on page 2 of your I-20. A new travel signature is required if the current signature is older than six months. You are also required to carry the following documents with you for re-entry to the U.S.
Copy of valid Passport (valid for 6 months into the future)
Copy of valid U.S. Visa  (valid for 6 months into the future)
Original Form I-20
Current copy of your transcripts or verification of enrollment. These documents can be requested from the Registrar's Office and may take up to 2 weeks to receive. Please plan accordingly.
EAD Card if on OPT and letter from employer stating that you are returning to work or will begin work on a specific date
(If your dependents will be traveling without you, it is recommended that they carry a copy of your I-20, copy of your EAD Card and a copy of your letter from employer.)
You may drop off your documents at the front counter of the Admissions Office (located in the Student Services Center). Please be sure to place your documents in an envelope or folder and label your packet "Travel Documents for Signature". If your documents are complete they will be reviewed and I-20 signed within 5 business days. You will then be notified via email when they are ready. If your packet is incomplete you will be notified to resolve the issue in question prior to signing the I-20.
For information regarding travel outside of the U.S. or travel warnings, please refer to the U.S. Department of State website.
LEAVE OF ABSENCE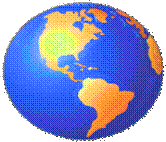 Taking a Leave of Absence (LOA) has a direct impact on your legal status in the U.S. and off-campus employment. A LOA can be medical, personal, or academic. If you need to take a LOA for personal or academic reasons you are required to leave the U.S. within 15 days from the start of the LOA. A medical LOA is the only exception that allows you to remain in the U.S. without changing to another non-immigrant status or transferring to another school.
Before requesting a LOA you must contact your college's student affairs professional and DSO to discuss your plans.