Body: A Key Component of Wellbeing
A healthy body is critical for students to thrive in a rigorous academic graduate program.  Behaviors helping students achieve better health are associated with less perceived stress, improved cognitive performance, and increased academic achievement.  LEAD offers support for you to achieve a healthy body in areas such as sleep, exercise, and nutrition.
---
Available at LEAD

Infused water  

Fitness equipment 

Calming lotion 
---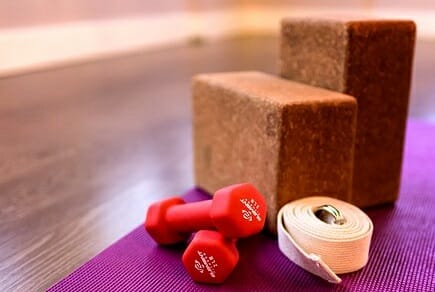 Be inspired to exercise at LEAD
LEAD helps you take an exercise break — one that will improve your health and strengthen your focus.   LEAD offers exercise equipment for check-out and connects students in organized sports activities. 
---

Experience healthy living at LEAD 
LEAD promotes healthy living in various ways including offering Martha's infused water and healthy snacks and providing engaging health behavior ideas.