Julie G. Madorsky, MD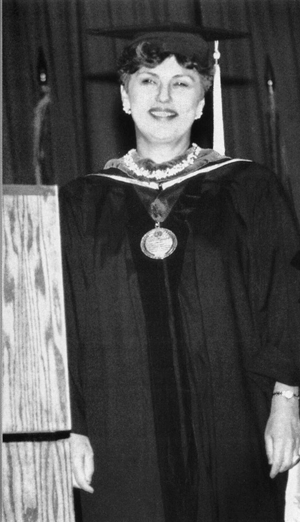 Dr. Julie G. Madorsky was born in Hungary. In 1947,
as a young child Dr. Madorsky contracted polio, which paralyzed the entire left
side of her body. Despite being paralyzed she eventually learned to walk and
was able to keep up with other children.
As an adult, she attended the Medical College of Pennsylvania and did her residency
at Thomas Jefferson University and Temple University Hospital. Throughout her
medical schooling she focused on Internal Medicine and Physical Medicine and
Rehabilitation.
In 1974, she moved to Pomona, CA, with her husband Arthur Madorsky, DO, MD
(Faculty and Member of the Board of Trustees of COMP) and her two children. Dr.
Madorsky worked at Casa Colina, a free standing acute care hospital
specializing in the rehabilitation of adults and children with physical
disabilities. She became the medical director of several programs, which
included the spinal cord injury rehabilitation, uro-dynamics and neuro-urology
programs. At the age of 43 in 1988 she was awarded the title of United States
Physician of the year by President Reagan.
Dr. Madorsky served as a Professor of Family Medicine and Rehabilitative Medicine
at College of Osteopathic Medicine of the Pacific. She also assisted in
founding the Center for Disability Issues and the Health Professions and was
the Chairperson of the board.