Maureen A. Shiftlett, PhD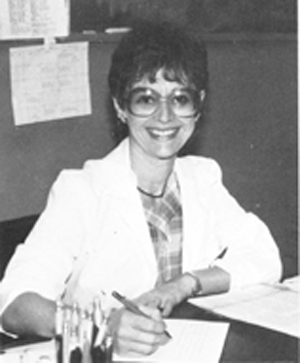 Dr. Maureen Shiflett joined the College of Osteopathic Medicine of the Pacific
(COMP) Microbiology Department in 1979. She received her BA in biology at East
Washington State College and MS in food science at Oregon State University. She
earned her doctorate in Microbiology in 1975 from the University of Rochester
Medical School and was a postdoctoral fellow at the Scripps Clinic and Research
Institute from 1975-1977.
Dr. Shiflett served as Assistant Professor of Microbiology at COMP and was
extensively involved in the osteopathic theater group, SANUS, since its
inception in 1985 and acted in the group's early productions: "The Hound of the
Baskervilles", "Confusions","Happy Birthday Wanda June!" and "The Elephant
Man."