Ursula Stevenson, MLS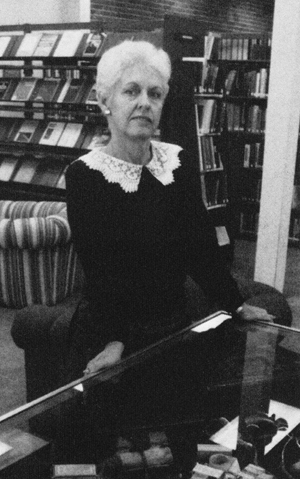 Ursula Stevenson, MLS joined the COMP administration in 1978 as Founding Director of
Medical Libraries. She established and developed the COMP library and was
instrumental in developing the first computer lab on campus.
Ms. Stevenson completed her undergraduate studies in German and Geography at
California State University, Fullerton and earned her master's degree in
Library Science from the University of Southern California.
After serving as the Director of Medical Libraries for 20 years Ursula Stevenson
retired in 1997. She is fondly remembered by current Library staff members as
an influential and innovative Director.