Vidalita G. Grunden, MD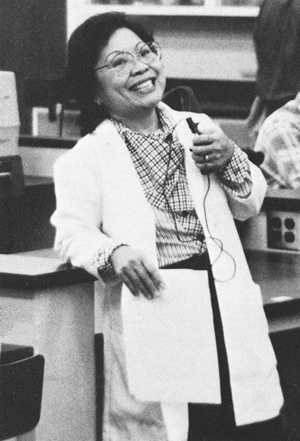 Dr. Vidalita G. Grunden, wife of Lee R. Grunden, PhD Assistant Dean of Basic
Sciences and Associate Professor of Pharmacology joined the College of
Osteopathic Medicine of the Pacific faculty as Associate Professor of Pathology
in 1980. Formerly Dr. Grunden was a staff pathologist and instructor at Kansas
City College of Osteopathic Medicine.
Dr. Grunden received her medical degree from the University of Santo Tomas in the
Philippines, completed residency training in Pathology at the University of
Kansas Medical Center and a fellowship in Clinical Pathology at Bergen Pines
Community Hospital. She also served as the Pathology Discipline Leader from
1981 up until she retired in 1993.