 WesternU
/
COMP faculty member co-authors 'citizen vaccinators' publication
COMP faculty member co-authors 'citizen vaccinators' publication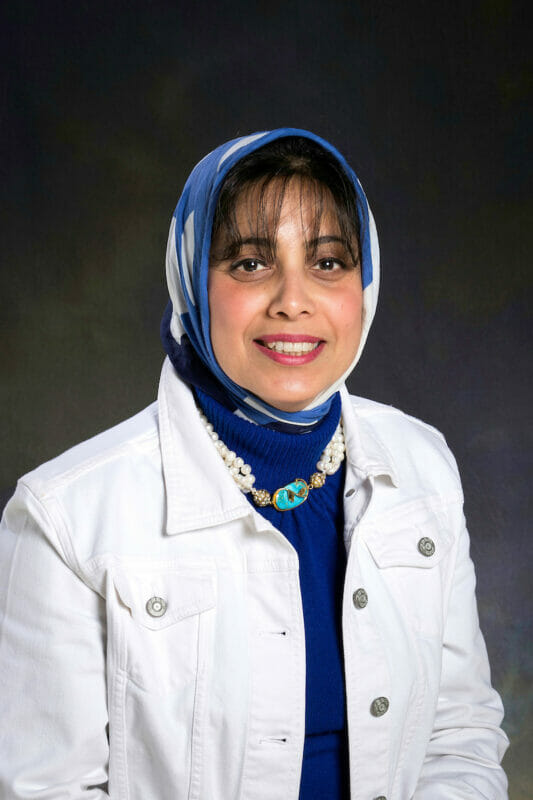 Who is qualified to administer COVID-19 vaccines? This question is as common as people asking when will batches of vaccine doses arrive in their community. The shortages in vaccine supplies doesn't mean we give up on administering the vaccine there. Instead, we have to find a way around the problem, and that means looking to other people who can fill those roles.
That solution—which involves training community members as "citizen vaccinators"—has been made possible by developing a COVID-19 training curriculum that prepares these citizens in as little as a week to serve their surrounding communities.
A new article published in The Medical Journal of Southern California Clinicians identifies "Citizen Vaccinators" as the solution to pandemic challenges in many countries around the world. The Vaccinator Training Program (VTP) was developed under the auspices of WiRED International, a nonprofit organization founded by Gary Selnow more than two decades ago that utilize technology to bring medical and health education to people in underserved regions worldwide.
Western University of Health Sciences College of Osteopathic Medicine of the Pacific Chief of Global Health Section in the Department of Population Health Science Maryam Othman, MD, MPH, co-authored a new article on the creation of this program titled "An Innovative Vaccinator Training Program" along with Wired International's Founding Director Gary Selnow and colleagues Charlotte Ferretti, William Crano, and Gray Maganga.
The new Vaccinator Train Program (VTP) is modeled on the Community Health Worker (CHW) training program, a larger program developed by WiRED International to train community members in various medical support services to boost the size of healthcare workforces in underserved areas.
The disparity between workforces in high-income and low-income countries is severe. According to the World Health Organization, some countries have less than one physician for every 1,000 people living within their borders. It is estimated that there is a global shortage of about 4.3 million health care professionals around the world today, and that number is increasing.
That means that despite the efforts to make billions of vaccine doses to be available globally by the end of 2021, there won't be enough medical support staff in these regions to administer them.
That is where WiRED'S CHW program and new vaccinator training curriculum come in.
"Appropriately training CHWs," the authors write, "could expand the capacity of local medical teams to move the vaccines more quickly throughout each country, thus multiplying the workforce and dividing the time needed to distribute the shots."
In late 2020, as the world anxiously waited for vaccines to be prepared for public distribution, a curriculum development team (including Othman and her co-authors) set to work in creating the VTP.
The minimum requirement for a person's acceptance in the program is a high school diploma. The course material, which takes about one week (or 45 hours) to complete, is available online. Students download the coursework to their laptop or tablet before working with an instructor (typically a trained nurse or a WiRED-trained vaccine administrator). The VTP covers multiple aspects of vaccine distribution in addition to how to administer an injection. The training program is organized into seven modules that teach students how to transport vaccines, teach communities about the virus and vaccinations, set up shot clinics, administer the jabs, and monitor patients for AEFI ("adverse effects following immunization").
In their paper, the authors also note that a test of the VTP was done in February 2021 in the city of Kisumu in northwestern Kenya and was highly successful.
Read more about the COVID Vaccinator Training Program on WiRED International's website.