Welcome! How to Navigate This Site
Congratulations on your acceptance to the College of Graduate Nursing at WesternU.
This site was created to provide new incoming students 24/7 access to up-to-date information about Orientation/Welcome Week – Wednesday, August 3 through Friday, August 5, 2022. To start, please review the content on this home page, including the CGN Orientation/Welcome Week Schedule below, and then navigate to the respective web page(s) in the left-hand menu. Below is a list of the information you will find on each page:
The General Information Page
This page will provide you with the following general information which pertains to all incoming students: How to attend Orientation/Welcome Week virtually, information about how to order white coats, name tags, and textbooks, general FAQs, links to important calendars, and more.
Orientation Packet Forms & Other Resources
This page will provide you with links to important orientation packet forms and helpful video tutorial regarding library resources. You will also find specific information about the pre-program online course GN 5000, which is mandatory for all nursing students (excluding MSN-E, DNP and ENP students) to complete and pass (as a CR/NCR course) before matriculating this fall.
The Program-Specific Pages – DNP, FNP & MSN/FNP, PMHNP, MSN/PMHNP, MSN (CNL, ANL, AMB), ENP, and MSN-E
These pages will provide you with specific orientation information pertaining to the respective program you are entering this fall. You will find information about the program director and staff support, FAQs, and information about the program-specific orientation day on Thursday, August 4, 2022.
Please view the following welcome letter from WesternU President Dr. Robin Farias-Eisner: Welcome Letter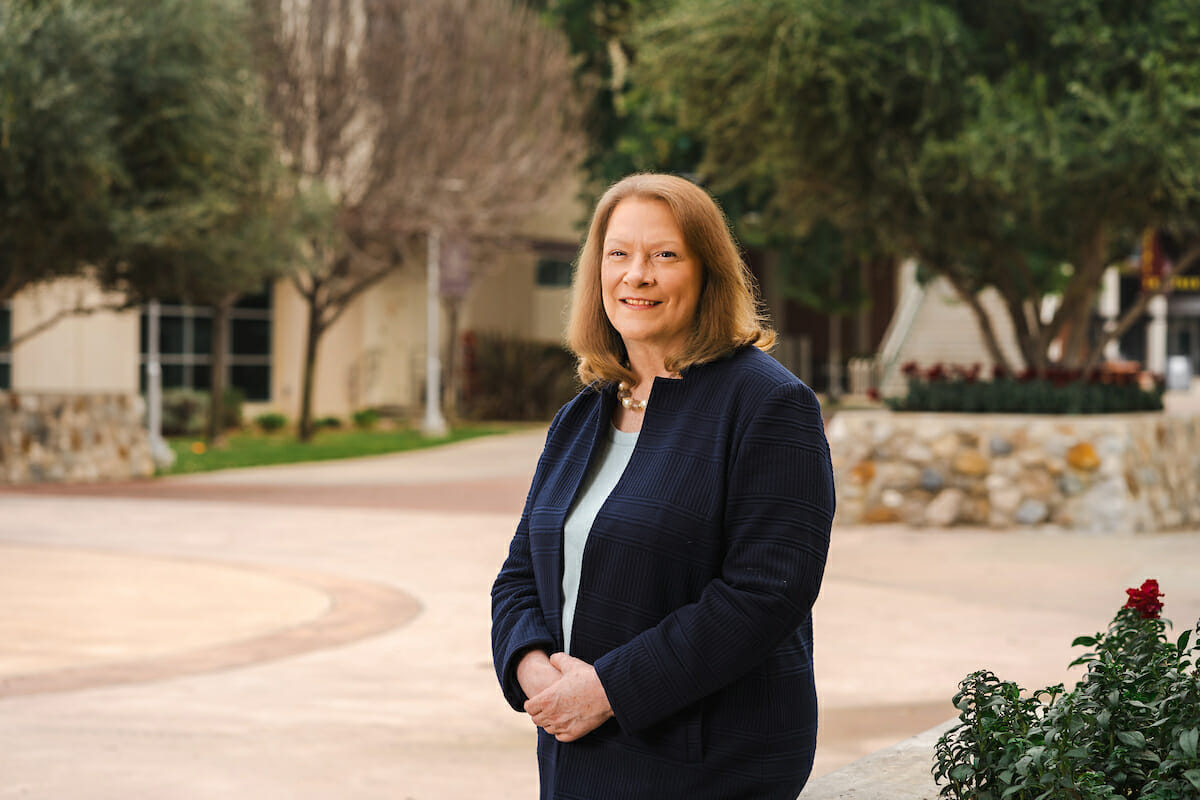 Welcome from the Dean
Mary Lopez, PhD, RN
On behalf of the College of Graduate Nursing faculty and staff we look forward to meeting you at our upcoming Welcome Week. We are hopeful this new website will assist you in obtaining answers to your questions about the college and your program. Orientation/Welcome Week has five objectives which include the following: an in-depth orientation to your selected program; an opportunity to meet faculty, staff, and student colleagues and to familiarize yourself with WesternU and the College of Graduate Nursing resources; and to prepare you for your graduate education. We have an exceptional team of faculty and staff that are prepared to meet your educational goals. Welcome to graduate school, you will never regret this decision; I know it will be transformative!
Welcome from your Student Affairs Professionals
Mitzi McKay, MFA, Assistant Dean of Student Affairs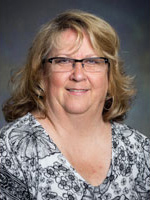 Welcome to the College of Graduate Nursing! With Welcome Week/Orientation fast approaching Eva and I want to personally welcome you to WesternU and to the College of Graduate Nursing. Within these pages our hope is to give you a glimpse into the college and your program of study, and to prepare you for Welcome Week. With the frequently asked questions resource section, the goal is to answer the majority of your questions upfront, allowing you to spend Welcome Week focused on the details and getting to know your classmates, faculty, staff and the College of Graduate Nursing. You can reach me at mmckay@westernu.edu.
Eva Badouin, MS, Director of Student Services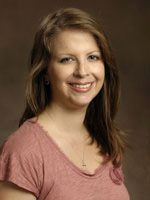 The New Student web pages were designed to give you basic information and introduce you to your program Director, Assistant Director and the student affairs staff that will be supporting you throughout your educational journey. We are here to guide you to the right resources, and to connect you to the information that will help enhance your educational experience and encourage active engagement that will lead to personal success. You can reach me at ebadouin@westernu.edu.
Amber Alvarado, BS, Administrative Assistant to the Dean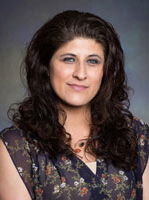 Amber acts as the primary receptionist for the College of Graduate Nursing and is a wonderful resource for all CGN students. She is the face of the college. She is the voice on the phone and the first person that you see in the CGN offices. She knows everyone and can send you to the right person for any question or concern. She will be the first person to remember your name and to care about your wellbeing. You can reach her at aalvarado@westernu.edu.
Orientation/Welcome Week Schedule
The CGN Orientation/Welcome Week schedule will provide you with an overview of the date, time, and Zoom links for the various orientation activities which will take place Wednesday, August 3 through Friday, August 5, 2022. If you have any questions about the schedule, please feel free to email Eva Badouin at ebadouin@westernu.edu.
CGN Orientation/WelcomeWeek Schedule
UNIVERSITY ORIENTATION – AUGUST 1, 2022
The University Student Affairs Office is hosting a live, virtual University orientation via Microsoft Teams for new incoming students on Monday, August 1, 2022 at 11:00a.m. Please review the University Orientation Instructions on how to access the orientation on August 1st. CGN incoming students have the option of viewing the recorded presentation at a later time.
To view the recorded University Orientation, please visit the University Orientation 2022 web page.
There will also be several Diversity, Equity, and Inclusion Welcome Week events hosted by various student organizations on the WesternU Pomona Campus as well as a "Taco Tuesday" and "National Chocolate Chip Cookie Day" event where you can meet the campus community and enjoy a nice snack. Please click on the following links below for more information:
CGN Academic Calendar
The link below is to the CGN academic calendar, which provides important dates such as start and end term dates, seminar weekend, clinical simulation, and procedural intensive dates. Currently, the calendar lists dates through summer 2025. Bookmark this web page under your favorite browser for easy access throughout your program.
You can also navigate to this calendar from the WesternU home page by clicking on menu (far right/top of page), colleges, College of Graduate Nursing, Explore the College of Graduate Nursing (center/top of page), Academic Programs, and then Academic Calendar (left-hand menu).
Interactive College of Graduate Nursing Academic Calendar
Below is a link to an e-calendar with the same important dates listed on the website; however, students can use this calendar to actively add their own important information and deadlines allowing the student to have a full picture of their school/life schedule. By using this calendar and adding your assignment due dates and personal schedule, we hope that we can also contribute to the practice of good time management.
Try it out! Go take a look and start adding your own important dates to what is already listed there. Anything you add will only be seen by you. Put your life together in one place, and remain organized.
You will find the calendar when you enter your office 365/WesternU email account. From there just click on the SharePoint and look for the tile entitled "Student Events", or go to "Student Events" on the left hand menu.