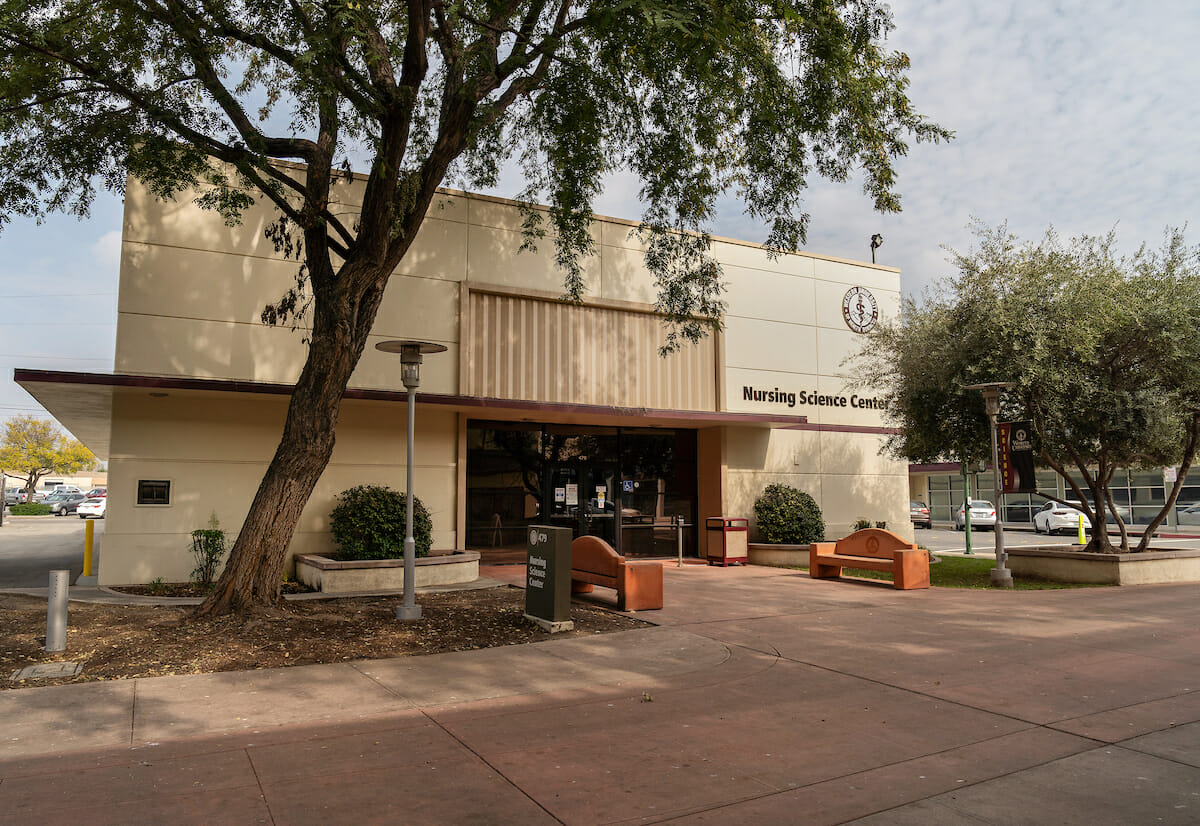 Post-Masters FNP & MSN/FNP
Meet the FNP Administration & Support Staff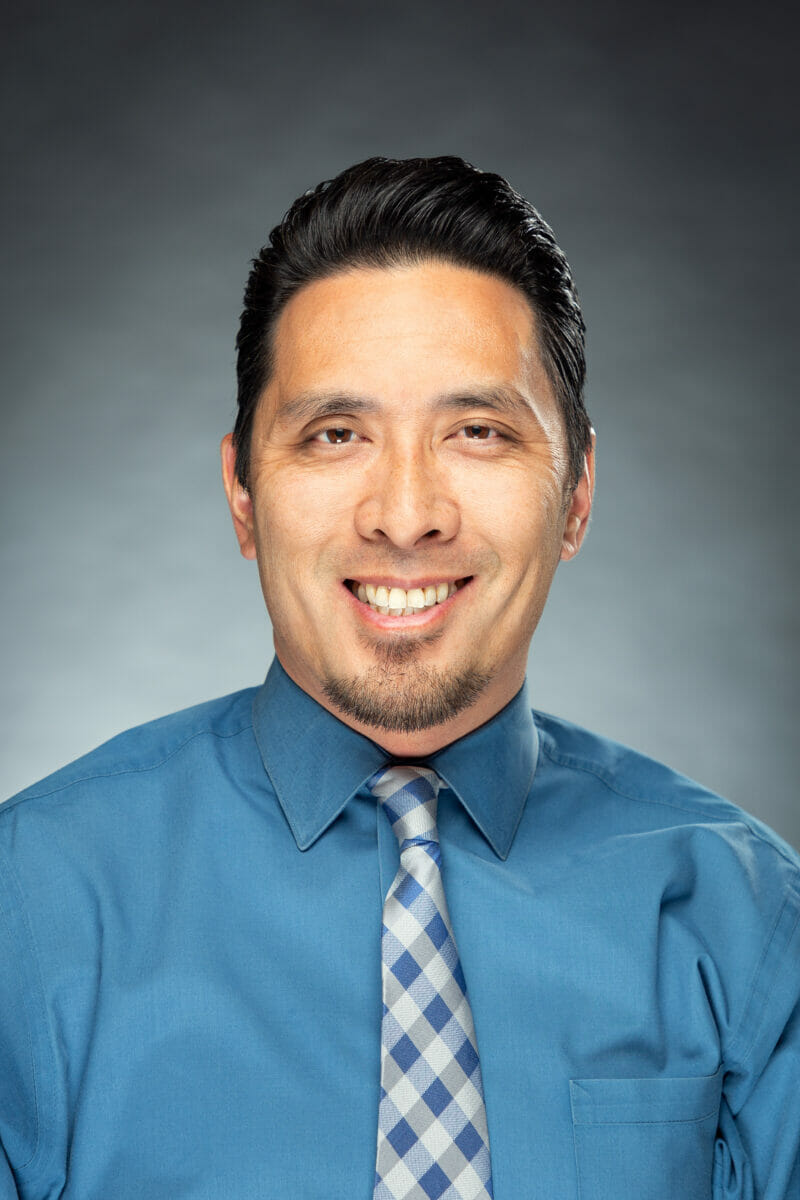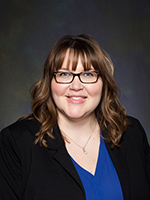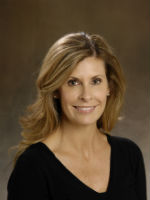 Meet the MSN/FNP and Post-Masters FNP Administration Team
Welcome from the FNP Administration Team, which includes Khoa (Joey Dang), DNP, APRN-CNP, FNP-C (pictured left) Director of the FNP Program and Assistant Professor, Lisa Ponsford, DNP, RN, FNP-BC, (pictured right) Assistant Director of the FNP Program and Assistant Professor, and Amanda Imai, DNP, RN, FNP-BC (pictured center) Clinical Coordinator and Assistant Professor. Your decision to enter the FNP journey, whether as a post-masters student or including the MSN, was a decision that we are sure you did not make without a great deal of thought and planning. Your dream to become a primary health care provider working with patients throughout the family life cycle will hopefully be realized here at WesternU, making your decision to enter the program the best decision you could have made. With the changes in health care happening so rapidly today you will have the opportunity to be involved in that change. This journey will require you to hon your independent critical thinking skills while learning to work cooperatively with other health care team members. Your FNP education is critical, as you will be among those who will be moving the health care horizon forward into the future. Entering the program at WesternU is your first step towards achieving your goal.
---
Welcome from the MSN/FNP & Post-Masters FNP Support Staff
Each of the College of Graduate Nursing programs is assigned a staff member to act as direct support for the students and faculty. They are available to help you acclimate to the college and the various computer programs that may be used within your program of study. They are available to answer your questions and to guide you in the right direction depending upon your needs. They are well versed in the CMS, Excel, Power Point and Clinical Log systems.
The staff support for the MSN/FNP and FNP programs is Bernadette Smith: Get to know your staff support. She can help when you really need it. For FNP program-specific questions, please contact Bernadette at smithb@westernu.edu.
---
FNP Program Specific Orientation on August 4
As a new FNP student, you will obtain pertinent information about the MSN/FNP & Post-Masters FNP program on Thursday, August 4th from 9:00a.m. to 5:00p.m. You will receive information about the program curriculum, preceptorship/clinical hours, and much more. You will also have an opportunity to meet the program director, faculty, and support staff.
FNP FAQs
I noticed that there is a long list of textbooks required for fall semester. Will every semester be like that?
No, you will soon discover that many of the textbooks that are required for your first semester are used throughout the program and may also become great resources to you after you have left the program and are working as an FNP.
Are students allowed to start on the regular curriculum grid and if they discover that it is too fast pace, can the student change to the extended curriculum?
Yes, it is still possible. You do have to be aware however, that if too much of the program has been completed it may not be possible to do an extension without adding a year to your timeline. The courses are basically only offered once a year and several of them are prerequisites to other courses. It can get complicated. When and if you need to extend, you will need to contact the Assistant Dean of Student Affairs to work out the options.
Is there an orientation program before I begin?
All students enrolled in the College of Graduate Nursing will be required to attend the University campus orientation in August prior to beginning classes their first year—this is called "Welcome Week." During orientation, students will participate in both college and university sessions. Students will be provided with schedules and dates for the university orientation program.
Additionally, students in all programs are required to enroll in GN 5000 which is a pre-program course designed to introduce the learner to a variety of computer and learning skills and all of CGN policy and resources. All students will begin GN 5000 Communication and Information Management, which prepares students for success in Western University of Health Sciences' computer-based courses, prior to Welcome Week. For more information regarding the GN 5000, please click on the link in the left-hand menu titled "Orientation Packet Forms & Other Resources".
Is WesternU on a quarter or semester system?
It is a 3 semester per year, all year round program—with 1 to 2 week intersessions between semesters. It is year round, so not "summer off."
Is this an online program?
The MSN/FNP and the Post Masters FNP portion of the program are hybrid format with seminar weekend intensives twice per semester.
How often do I have to come to WesternU in Pomona, CA?
Two campus-based seminar weekends are held each semester for students in Distance Courses. These seminars provide valuable time for faculty and peer interaction, student presentations, lectures, clinical and didactic testing, skills laboratories, and selected clinical practice with faculty. The first seminar weekend usually occurs by week 2 of the fall semester and week 5 in the spring and summer semesters, and the second seminar weekend usually occurs during week 10 of each semester. Seminar weekends generally begin at 8 a.m. on Friday and conclude on Sunday.
Dates of the weekend seminars are published on the CGN academic calendar, available on the university website under the CGN homepage. Attendance is mandatory for all seminars.
The MSN/FNP first year or the Post Masters FNP program seminar weekend intensives last three days (Friday, Saturday and Sunday). The second year of the MSN/FNP program, which concentrates on the Masters courses while continuing in the FNP clinical preceptorships, is typically one day (Saturday) twice per semester on campus.
How long will it take me to complete the program for FNP?
The Post Masters FNP program can be completed in 1 year if the student is able to participate in clinical rotations 4-5 days per week. Otherwise, a 2 year option is best to be able to complete the didactic and clinical hours. The MSN/FNP program is 2 years, with clinical days 2-3 per week. Three year options are an available for any student who wishes to spread this out due to work or family obligations. .
Do I have to write a thesis to graduate?
No, the capstone project for the MSN program is a proposed community improvement intervention project and is not a thesis. The APN Master's Project provides the Advanced Practice Nurse prospective graduate with a final opportunity to demonstrate his or her ability to integrate and apply concepts learned throughout the master's program in the practice setting. The culminating course requires the student to develop a health care improvement project, which is broad in scope and has implications for community or practice settings. The project offers insight into the unique contributions nurse practitioners make for a specified population.
When do I start "obtaining" my clinical sites?
At Welcome Week, we discuss the process of obtaining your clinical sites. Our pool of previous clinical sites is available to all students to use for potential options for them—and we start all students with potential options to choose from. But we do NOT start this process until we discuss it and present it at Welcome Week. The details of who, what, where and why are important in securing a clinical site—so we spend the most time discussing this when we meet in August.
How many hours of preceptorship is required?
Two to three days per week of clinical training are required of full-time students throughout a two year course of study to complete 675 hours or 4 to 5 days per week for a one year course of study. Following successful completion of the Advanced Physical Assessment course testing, you will then be cleared to enter into clinical rotations! This occurs in October each Fall. So, to be clear, YOU DO NOT START CLINICAL ROTATIONS UNTIL OCTOBER OF THE FALL TERM—after you have passed all of your competency testing in the Advanced Physical Assessment course.
Can the preceptorships be completed close to my home/work location?
WesternU has a deep pool of clinical preceptorship sites from previous students and our alumni—throughout California and many other states from Alaska to Hawaii. A student's preceptor may be a physician trained in family practice or internal medicine, preferably board certified, or a master's degree prepared, certified NP. Additionally, Certified Nurse Midwives are acceptable preceptors for prenatal and gynecology rotations. The College encourages multiple rotations for specific experience if needed to optimize student learning. A student's preceptor and/or clinical instructor may suggest or assist with identifying and scheduling these rotations. If the preceptor is a physician, the student should also work with a nurse practitioner to promote role development. Due to the distance delivery of the program, students are encouraged to identify qualified preceptors in their community prior to starting the program. If students do not have a preceptor, the Clinical Administrator will assist students with securing a qualified preceptor. Preceptors are often located near your own neighborhood, but keep in mind that you may have to venture out and occasionally drive a longer distance in order to complete all patient types. Sometimes the best clinical experiences are the ones that are further out.
What is expected of me during a preceptorship?
You will learn the role of the Nurse Practitioner by taking histories, performing physical exams, determining a diagnosis and a management plan for your patients. Your preceptor will mentor your growth as you apply the knowledge you gained in your didactic coursework to your clinical setting. Your faculty will oversee your growth via site visits, evaluations and competency assessments.
How will you assess my preceptorship when it is located out of the state of California?
A "Site Visit" is performed on each student each semester in various ways. Some students receive live 'on site' visits by faculty, while others receive what we have developed as a 'virtual site visit' via web-cam to the preceptor, recordings of the site and other evaluations. Additionally, your preceptor evaluates your performance with an assessment tool we have designed to look at outcome competencies. Lastly, we have live "on campus" simulated patient scenarios that each student participates in as faculty assess your skills and competencies. So, overall, you are assessed a great deal for your skills and outcome competencies and you are supported to become skilled practitioners.
What is my liability during the preceptorships?
During your clinical rotations, the University covers all students with malpractice insurance. Additionally, all students are always encouraged to carry and maintain their nursing malpractice insurance as a good practice. The university also carries accident insurance for our students that kicks in as a secondary coverage to the students personal insurance.
How much of the total clinical preceptorship is done in specialty settings?
Clinical hours are not restricted to setting, but rather, there are mandated patient populations that must be fulfilled during these clinical rotations. Pediatrics, Obstetrics, Women's Health (gynecology), Adult, and Geriatrics are the sub-populations that are required to be accounted for in pre-determined numbers. It is recommended that FNP students see approximately 810 patients during their program. The required goal for patient mix is: Pediatrics 15%, Adults 40%, Geriatrics 20%, GYN 15%, and OB 10%.
Students are encouraged to obtain other rotations to complete clinical objectives if they are not in a family practice setting. In addition, students are advised to find Urgent Care and Emergency Room rotations for short rotations for skills and procedures experience.
Most primary care settings are allowed, as long as the student is taking the history, performing the physical exam and making the assessment and plan for the patient independently with preceptor oversight. There is no set rotation limit on a setting, but rather, populations are the focus. The clinical faculty of record will review students' clinical logs every week in each semester for experiences in continuity of care, follow up management and breadth of disease and acuity experiences. Limited settings and practices with limited patient populations (eg. Adult males only in an HIV clinic or a Pediatric Asthma clinic) are allowed, but for short rotations only.
Will past work experience or current certifications held count for a part of the clinical preceptorship hours?
No, all clinical hours are mandated by the Board of Registered Nursing and the accrediting bodies to be actual patient experiences where the student actually assesses the patient and develops the management plan. Therefore, while they are valued and helpful to the student's nursing practice strength, any work experience, certifications, CEU opportunities, or other educational experiences may not count for any of the 675 hours.
Do I have to take a national certification exam when I finish the FNP program?
Most states require a National Certification Exam to be certified in that state. Some states are in the process of requiring this, while others are not there as yet. There is a national standard being adopted by states across the country, "Consensus Model for APRN Regulation: Licensure, Accreditation, Certification and Education"" that does require national certification for state certification. Many insurers are deciding not to reimburse without a national certification being held by the NP. We encourage all students to sit for a national certification exam to assure practice in their state of choice.
We have an extensive process that is used to prepare students to pass the National Certification exam (either AANP or ANCC) including an "on campus" review course and simulated testing experiences. We have a National Certification exam pass rate of 95%-100% over the last 5 years.
Is it true that the tuition cost for GN 5000 pre-program course is not covered by financial aid?
Yes, this is true because it is a prerequisite to enter the program; therefore, this course is not part of your core curriculum and so it is not covered by financial aid.
If you still have additional questions, please email Eva Badouin at ebadouin@westernu.edu.