Emergency Nurse Practitioner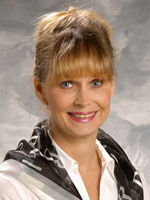 Please help shape the professional identity for tomorrow's Emergency Nurse Practitioners by supporting the Welcome Incoming Nursing Students (WINS) campaign. The College of Graduate Nursing's long history of innovation brought forth the first web-accessible Family Nurse Practitioner education model in the nation. That tradition continued with the launch of California's first Emergency Nurse Practitioner certificate program in 2018.
Students entering the Emergency Nurse Practitioner certificate option are already Family Nurse Practitioners. These individuals are seeking additional skills and clinical opportunities to develop new competencies to treat patients in urgent care and emergency department settings.
Your gift helps defer the expense of attending graduate school and establishes the importance of a registered nurse's professional identity as an Emergency Nurse Practitioner. Please give today
– Donna Emanuele, DNP, RN, FNP-BC, CNS, FAANP