Professional Accreditation
Professional accreditation is essential in ensuring the quality and integrity of effective educational practices. Graduating from an accredited program assures that your degree will be recognized by employers, state and national certification boards, professional associations, and other higher education institutions.
The Master of Science in Nursing (MSN) and Doctor of Nursing Practice (DNP) program, and the Post-Masters Family Nurse Practitioner (FNP) certificate program at Western University of Health Sciences, College of Graduate Nursing is accredited by the Commission on Collegiate Nursing Education (CCNE):
Commission on Collegiate Nursing Education (CCNE)
655 K Street NW, Suite 750
Washington, DC 20001, 202-887-6791
Website: https://www.ccneaccreditation.org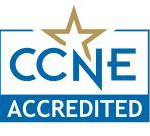 Regional Accreditation
Western University of Health Sciences holds regional accreditation from the Accrediting Commission for Schools, Western Association of Schools and Colleges (ACS WASC). For more information regarding the institution's WASC accreditation, please visit https://www.westernu.edu/university/university-about/university-accreditation/.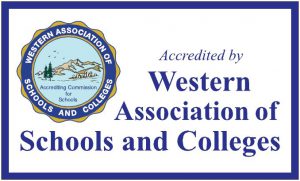 Approval from the Board of Registered Nursing
The College of Graduate Nursing at Western University of Health Sciences has approval from the California Board of Registered Nursing for our MSN-Entry (MSN-E) program and FNP certificate program. BRN approval of registered nursing programs and advanced practice nursing programs ensures compliance with statutory and regulatory requirements.
The California Board of Registered Nursing
1747 North Market Blvd., Suite 150
Sacramento, CA 95834
Ph: 916-322-3350
website: https://www.rn.ca.gov/