2021 Henry Guenther Foundation award to CGN in support of Sim Lab equipment upgrades
In August, 2021, the WesternU College of Graduate Nursing (CGN) received a grant award in the amount of $97,000 from the Henry L. Guenther Foundation to purchase procedural training equipment for the College of Graduate Nursing Simulation Training Center. The new high fidelity simulation model equipment needed is paramount to improve the hands-on training to prepare graduate nursing students for practice in urgent care (UC) and emergency department (ED) settings in Southern California. The expanded training capabilities made possible by these simulation models will also enable students from other WesternU Colleges to learn and practice these unique skills as well.
"The WesternU College of Graduate Nursing has built a solid reputation of educating outstanding and compassionate advanced practice nurses and nurse leaders – a success we credit to our students, faculty, and community partners, such as the Henry L. Guenther Foundation." - Dr. Donna M. Emanuele, DNP, RN, FNP-BC, ENP-C, CNS, FAANP, Director, Doctor of Nursing Practice Program|ENP Post Graduate Certificate|Associate Professor of Nursing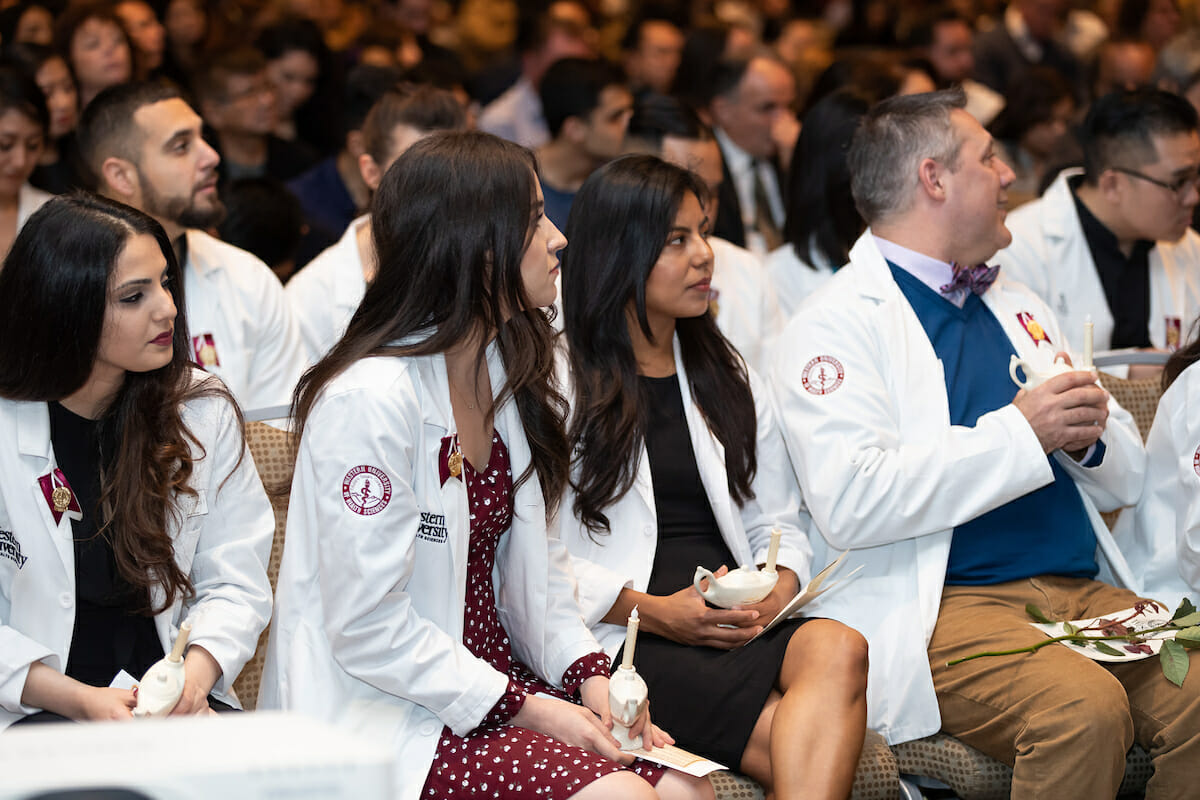 Advanced Practice Healthcare
Scholarship Program 2022
The Advanced Practice Healthcare Scholarship Program is a scholarship where eligible applicants may receive a scholarship of up to $25,000 for one year of their educational program in exchange for a 12-month service obligation and providing direct patient care in a qualified facility in California upon graduating.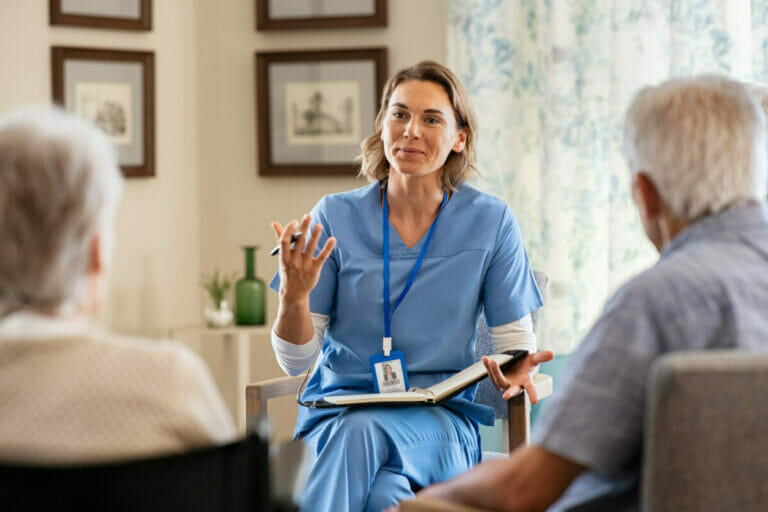 Psychiatric Mental Health Nursing Program
$1 Million in State Funding
The Office of Statewide Health Planning and Development (OSHPD) awarded a $955,466 grant to Western University of Health Sciences College of Graduate Nursing (CGN) to help implement a Psychiatric Mental Health Nurse Practitioner (PMHNP) program beginning in fall 2021.
WesternU Receives $2.5 Million Grant for Nurse Practitioner, PA Training
Western University of Health Sciences (WesternU) is introducing a program in October 2021 that will provide vital training to nurse practitioners and physician assistants as they transition from graduates to expert primary care clinicians, with an emphasis on providing substance abuse prevention and treatment in underserved areas.
WesternU's College of Graduate Nursing and College of Health Sciences received a $2.5 million grant from the U.S. Department of Health and Human Services' Health Resources and Services Administration (HRSA) to create the WesternU Integrated Substance Abuse Training Program (WISTP). WISTP is designed as a one-year, limited employment, transition-to-practice training program for nationally-certified nurse practitioners and PAs. Eligible applicants are those less than 18 months out of the basic education program. The training program begins every October 1. Applications are now open.
The aim of WISTP is to plan, develop, and operationalize a 12-month full-time post-graduate program designed to foster clinical training and augment expertise among practicing NPs and PAs to expand the number of practitioners trained to provide mental health, substance use disorders/opioid use disorders (SUD/OUD) prevention, treatment, and recovery services in community-based underserved primary care settings.
WesternU receives SAMSHA $450,000 award to train NPs in substance Abuse Screening
WesternU received $450,000 from SAMSHA in October 2021 to enhance nurse practitioner students' knowledge of substance abuse screening and early intervention. Through this 3-year grant, CGN expects to educate more than 175 nurse practitioner students in recognizing substance abuse disorders. Through such education, the students will be able to create a treatment plan.
WesternU receives HRSA $1.875 million award to create Behavioral Health Training Center
WesternU has received a Health Resources and Services Administration $1.875 million, 4-year award to create the region's first Behavioral Health Training Center. The Behavioral Health Training Center will offer state of the art training for CGN's students in the MSN E program, the FNP program, and the PMHNP Program. This award also stipends up to 10 students per year to obtain their PMHNP degree.