Meet the ENP Administration & Support Staff
Meet the ENP Program Director Donna Emanuele, DNP, RN, FNP-BC, CNS, FAANP and
ENP Clinical Coordinator, Chris Magladry, DNP, FNP-BC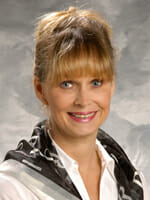 It is our pleasure to welcome you to Western University's, College of Graduate Nursing (CGN). We are excited to be offering our first Post Graduate Emergency Nurse Practitioner (ENP) Certificate in California at our college for nationally certified Family Nurse Practitioners (FNP) that desire a dual role in the subspecialty practice of Urgent and Emergency Care. Our distance-web based hybrid model provides the working FNP the ability to enhance and advance their knowledge, skills and training; integrating the ENP competencies and Scope and Standards for Emergency Nurse Practitioner practice as a foundation for role preparation in this dynamic practice setting.
Our graduate nursing education provides the academic preparation and skills necessary for ENP role development as advanced practice registered nurses. Your integration into the subspecialty practice of urgent and emergency care is supported by community based preceptors and faculty instructors that will assist in your role transition as successful ENPs.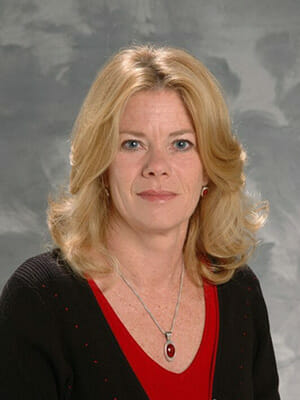 Our Post Graduate ENP certificate curriculum integrates a step-wise approach to learning by adapting and blending content across high acuity urgent and emergency care settings throughout the life span to real life experiences interacting with students as they solve problems through case study and review of system methodology.
On behalf of the ENP faculty at Western University's, College of Graduate Nursing, we congratulate you on your acceptance to our Post Graduate ENP certificate. We look forward to working with you.
Welcome from ENP Program Support Kelley Montz, MA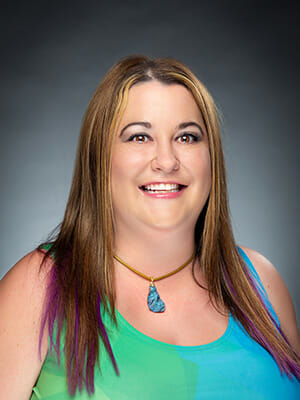 I assist the students and the faculty for the Emergency Nurse Practitioner (ENP) program, and oversee many of the administrative processes.  We will work together to make sure you meet all of the requirements of the ENP program.  If you have a university, college or program question and you are not sure who to ask you can always start with me and I will work to either find the answer or get you in touch with the right person.  I am looking forward to meeting you at Welcome Week, and supporting you throughout the ENP program. For ENP program-specific questions, you can reach me at kmontz@westernu.edu.
 ENP Program Specific Orientation on August 8
As a new ENP student, you will obtain pertinent information about the ENP program on Thursday, August 8th from 8:00a.m. to 5:00p.m. You will receive information about the program curriculum, clinical hours, and much more. You will also have an opportunity to meet the program director, faculty, and support staff. ENP students will report to the Virtual Site Room on the second floor of the Nursing Science Center (NSC) building.The address for the NSC building is listed below:
Nursing Science Center (NSC)
Virtual Site Room, 2nd Floor
350 S. Garey Ave.
Pomona, CA 91766
Become familiar with the WesternU Campus and take the virtual tour before Orientation/Welcome Week.
ENP Program Orientation Agenda
ENP Orientation Welcome PowerPoint
Directions & Parking Info for August 8 Program Orientation Day
You can obtain driving/parking directions to the WesternU campus from the California Campus – Welcome Week Orientation home page. The Directions to Campus page provides driving directions from the 10, 210, 60, and 71 freeways to Third Street. The WesternU campus is on the north side of Third Street.
The following is information for parking near the Nursing Science Center (NSC) building. There are a few options:
Student Parking Lot 15 provides designated student parking spaces (marked WesternU) as shown on the Student Parking Map. From this lot, head west on Third St. and then south on Locust St. The Nursing Science Center (NSC) is on the north-east corner of Garey Ave. and Fourth St.
Student Parking Lot 20 is off of Third St. between Gibbs & Elm St. as shown on the Student Parking Map. From this lot, head west on Third St. and then south on Locust St. The Nursing Science Center (NSC) is on the north-east corner of Garey Ave. and Fourth St.
Optional Parking: If all student parking lots are full, there is public metered parking spaces in lot 15 (see above) as shown on the Student Parking Map. Please pay careful attention to ensure you are parking in a numbered spot (designated city pay parking only). The daily fee for all day (7a.m. to 7p.m.) is $3.00. Pay at the gray kiosks (dollars, coins, and credit cards accepted).
NOTE: Please park ONLY in designated WesternU student parking lots. Do not park in employee lots or guest parking spaces. If you park in a public metered parking space, you will need to pay at the gray kiosks. Please arrive early as student parking lots fill up quickly.
A student parking permit is required to park in WesternU student parking lots; however, the university will be lenient the week of orientation and should not issue any parking violation warnings or tickets. If you happen to receive a ticket for parking in a WesternU student parking lot, please notify Eva Badouin or Mitzi McKay. If you purchased a student parking permit you will receive it in your orientation packet when you check-in on Wednesday, August 9th. You can then place it in your vehicle that day.
Fall 2019 Textbook List
Below is the link to the Fall 2019 Distance Programs Textbook List. The list is organized by course number/name in numerical order. Please reference your curriculum grid and locate the courses you are enrolled in for the fall 2019 term on the list to view the required and recommended textbooks. If you have any questions about the textbook list, please email Eva Badouin at ebadouin@westernu.edu. There is a designated time during Orientation/Welcome where students can purchase their textbooks in the University Bookstore.
Fall 2019 Distance Programs Textbook List
ENP FAQs
Is there an orientation program before I begin?
All students enrolled in the College of Graduate Nursing will be required to attend the University campus orientation in August prior to beginning classes their first year—this is called "Welcome Week." During orientation, students will participate in both college and university sessions. Students will be provided with packets, schedules, and dates for the university orientation program. Students are welcome to invite their family members to attend the annual Convocation and White Coat ceremonies, which occur at the end of Welcome Week. Students will have the opportunity to purchase medical equipment and textbooks.
Additionally, students in all programs are required to enroll in GN 5000 which is a pre-program course designed to introduce the learner to a variety of computer and learning skills and all of CGN policy and resources. All students will begin GN 5000 Communication and Information Management, which prepares students for success in Western University of Health Sciences' computer-based courses, prior to Welcome Week. For more information regarding the GN 5000, please click on the link in the left-hand menu titled "GN 5000".
Is this an online program?
The ENP program is web-based with two campus-based seminar intensives.
Is it true that the tuition cost for GN 5000 pre-program course is not covered by financial aid?
Yes, this is true because it is a prerequisite to enter the program; therefore, this course is not part of your core curriculum and so it is not covered by financial aid.
If you still have additional questions, please email Eva Badouin at ebadouin@westernu.edu.