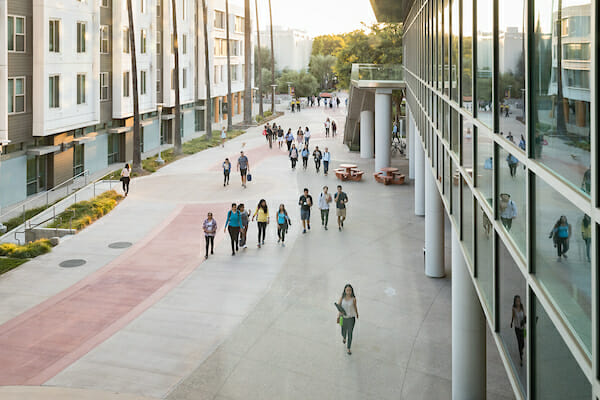 The College of Osteopathic Medicine of the Pacific (COMP) was established in 1977 as a direct and important response to a critical shortage of primary care physicians in the western United States. In January 1978, COMP received pre-accreditation status from the American Osteopathic Association (AOA). Provisional accreditation status was achieved in July of 1978 and full accreditation in February 1982. In August of 1996, in order to better reflect its stature, COMP was restructured into a university with a new name: Western University of Health Sciences.
The American Osteopathic Association, Commission on Osteopathic College Accreditation (AOA COCA) is the only accrediting agency for pre-doctoral osteopathic medical educational institutions, including the College of Osteopathic Medicine of the Pacific, and is recognized by the United States Department of Education (USDE). Accreditation indicates that the college of osteopathic medicine (COM) has met or exceeded the AOA standards for educational quality.
WesternU/COMP achieved maximum accreditation by the Bureau of Professional Education of the American Osteopathic Association in 2008. The COMP Northwest Track option became fully accredited by the Commission on Osteopathic Colleges Accreditation (COCA) in January of 2007. The most recent full accreditation visit by the COCA was in 2015. With campuses now in Pomona and Lebanon, Oregon under evaluation, COMP received a high level of commendation with continuing full accreditation awarded. The next full accreditation visit by the COCA is anticipated in the spring of 2022.
Western University of Health Sciences is fully accredited by Western Association Schools and Colleges (WASC)
---
COCA Accreditation policies
Recusal Policy (COCA Standard 9.10)
Mission Statement Revision Policy (COCA Standard 1.1)