The individuals who's leadership shaped our college into the successful institution it is today: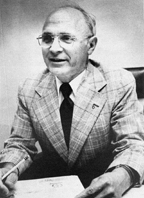 Jerry Bailes, DO 1979 – 1988
Jerry Bailes, D.O. was appointed Dean of Academic Affairs on April 20, 1979. Prior to his appointment, he served as an Associate Professor in the Department of Family Medicine at Ohio University's College of Osteopathic Medicine. He came to COMP with a solid background in family medicine and rich experiences as an administrator, professor and medical educator. He took on several responsibilities during his nine years as Dean, including the development and integration of the osteopathic medicine's philosophy into the instructional programs and coursework. He also became the advisor to President Pumerantz on academic matters, as well as the liaison between the faculty and the President. In addition, Dr. Bailes spent much of his time involved in the short and long term planning for COMP. While he was Dean, he played a significantly important role in the National Advisory Council on Health Professionals Education of the Department of Health and Human Services Administration when he was appointed by President Ronald Reagan. In 1988, he was honored by the college with the Doctor of Humane Letters.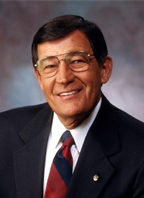 Donald J. Krpan, DO 1990 – 1995
Donald J. Krpan, D.O. was selected to succeed Dr. Bailes in 1988. He was a long-time advocate of improving the education of osteopathic medical students and was heavily involved in the community. Before his appointment to serve as Dean, he was a Professor of Family Medicine and the Director of Post Graduate Training at COMP. Dr. Krpan was elected to the Board of Trustees of the American Osteopathic Association during the AOA House of Delegates annual meeting in Miami that same year and was the only board member to simultaneously hold a full-time academic position. In this dual role, he worked closely with the AOA to enhance unity among osteopathic physicians and ensure that osteopathic medical students were receiving quality education and training based on osteopathic principles. During his tenure as Dean, he was nominated and elected to the Board of Trustees of the American Osteopathic Association. In addition to this, Dr. Krpan served as the President of Osteopathic Physicians and Surgeons of California and the Chairman of the Ethics Committee of the California Board of Osteopathic Examiners. He dedicated his time, efforts, and leadership to increasing the availability of post-graduate training programs. While at COMP, he established affiliations and then formal post-doctoral programs in hospitals throughout California and Arizona to ensure that graduates can provide care to underserved populations. As OPSC president and during his tenure as Dean, he introduced and passed legislation that mandated Kaiser Permanente to hire qualified DOs and allow them to participate in their profit sharing and ownership plans.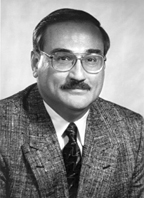 Mitchell Kasovac, DO 1995 – 1999
Mitchell Kasovac, D.O. began working at COMP as an adjunct clinical faculty in 1980. Throughout his time at COMP, he was involved in several committees including the Student Conduct Committee, the Institutional Strategic Planning Committee, and he chaired the Curriculum Committee for four years. Dr. Kasovac was recruited by Dr. Krpan and appointed as Assistant Dean of Clinical Sciences, a position he served in for six years. During this time, he was named the Director of Post-Graduate Training and promoted to Professor of Family Medicine. He was responsible for contacting all of the hospitals, and developing clerkships for third and fourth year osteopathic medical students. Dr. Kasovac spent his final five years at COMP as the Dean beginning in 1995 and continued much of the work that Dr. Krpan had started. He made multiple connections with hospitals in California and across Arizona, Nevada, New Mexico, Utah, Oregon, and Washington, as well. He spent much of his time working to develop clinical training for COMP students and post-doctoral program development as well. He contacted several former DOs who became MDs for support in residency programs for COMP students. He had advised DOs to maintain a respectful relationship with MDs, encouraging them to maintain their osteopathic medicine principles and practices and be willing to share them with their fellow physicians in an opportunity to expand the osteopathic profession. He served as Dean until his retirement in 2000.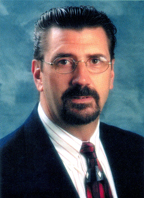 Craig J. Lenz, DO, FAODME 2000 – 2003
Craig Lenz, D.O., FADODME entered into the role of Dean in 2000 after a national search and recommendation from the search committee. As Dean, he looked forward to preparing the students to step up as health care professionals of tomorrow and increasing the enrollment of the medical school, pulling students from a strong applicant pool. He expanded the number of clinical rotations available for students in the greater Los Angeles area and worked closely with the deans of the other colleges at WesternU to encourage and ensure inter-professional team work amongst the various health care professions. He believed COMP graduates were at an advantage because they entered the health care workforce greatly prepared to work as a health care team.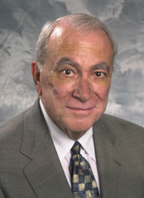 Benjamin L. Cohen, DO, FACOP 2003
Benjamin Cohen, D.O., FACOP served as the Interim Dean of the College of Osteopathic Medicine of the Pacific prior to this appointment as the Provost and Chief Operating Officer at WesternU. Under his leadership, WesternU has developed and implemented a Ten Year Strategic Plan: (1) add five new colleges in dentistry, graduate biomedical sciences, optometry, podiatry, and public health, (2) enhance the didactic and clinical curriculum for the University's five existing colleges of osteopathic medicine, allied health professions, graduate nursing, pharmacy, and veterinary medicine, (3) design and launch an inter-professional education and clinic initiative, and (4) expand or renovate the University's campus via a development master plan, which includes the addition of two new buildings, the Health Education Center and the Patient Care Center. Dr. Cohen, who was a founding Dean of the Osteopathic School at the University of Medicine and Dentistry of New Jersey, had high hopes that COMP and WesternU would grow to national prominence and become the leader of medical education and research it is today. He found medical education exciting and was a great role model for students, faculty, and staff, operating under the motto: "Leadership is dreaming of the possibilities, laying down the vision, and inspiring the team".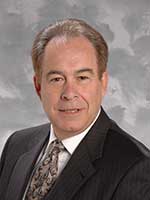 Clinton E. Adams, DO, FAAFP, FACHE 2005 – 2013
Clinton E. Adams, D.O., MPA, FACHE, residency trained and board certified in Family Practice and Anesthesiology, joined Western University of Health Sciences following a distinguished career in the U.S. Navy, where he attained the rank of Rear Admiral. He served as Dean of COMP since January 2005 and as WesternU's Vice President of Clinical Affairs from January 2010-September 2011
Dr. Adams managed all aspects of operations and planning as founding Dean for COMP-NW, a second COMP campus where he lead construction planning and relationship building of a 54,000 sq. ft. academic facility for 400 medical students in Lebanon, Oregon, which opened in August 2011, the first new Oregon medical school in over 100 years. He was also involved in the planning, development, and operations of WesternU's Healthcare Practice Plan expansion, which included: student health care services, contract relations, and patient care services.
Dr. Adams oversaw the implementation of a new curriculum, revision of the admissions interview process, expansion of clinical rotations, and the growth of research funding and publications. With a staff and faculty increase from 50 to over 230 employees, new employee orientation, departmental retreats and continuing faculty education programs were developed. This has resulted in recognition as having a superior academic profile for WesternU as reflected in national rankings in licensure examinations and placement of graduates in postdoctoral residency programs.
OPTI-West, the residency development arm of WesternU, quadrupled the number of programs and dramatically increased the number of osteopathic residencies in the West during his tenure. Dr. Adams committed his team to graduating students who are not only competent but caring, compassionate lifelong learners committed to the distinctive osteopathic philosophy. After his service as Dean, he remains on faculty as Senior Advisor for Strategic Leadership & External Affairs, Course Director and Professor of Family Medicine.
During his tenure, Dr. Adams received both state and national recognitions and awards, and continues to chair national AOA committees and serve on medical community Board of Directors and most notably in 2014, paved the way as a trailblazer in osteopathic medical education as one of first selected DO Physicians to serve as a Director on the governing Board of ACGME for the newly established single accreditation system for graduate medical education in the United States and several countries abroad.