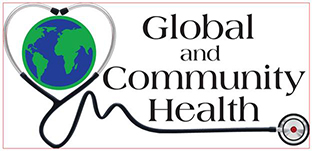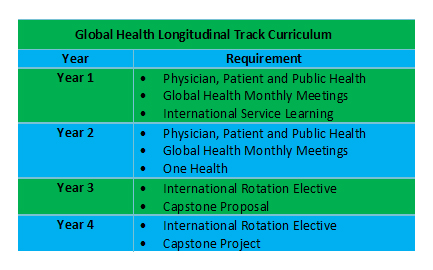 The Global Health Track is a robust track that provides students with a unique meaningful experience to gain skills to become highly successful leaders in Global Health. Students receive both didactic and clinical experiences, including a one-month clinical elective abroad.
---
Meet some of our Global Health Track Students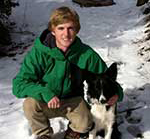 My name is Brittin Southard. I consider Bremerton, Washington home, but because I grew up in a military family I have lived in a few different places around the world including Guam, Japan, and Virginia. Upon graduation from High School I moved to Salt Lake City, Utah where I attended the University of Utah and received my degree in Health Promotion and Education with an emphasis in Provider Health. At University I played collegiate soccer for all four years. After graduation I took a year off and worked at a local hospital as I applied to Medical School. I enjoy all things outdoors, but mostly mountain biking, climbing, and snowboarding. Currently, I want to specialize in either Emergency Medicine or Internal Medicine, but I am still very open to other specialties. My ultimate goal is to be able to use my skills as a physician abroad and help those people who have only limited access to healthcare.
---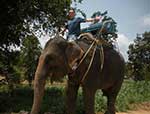 My name is Kyle Blair and I am from the great city of Albany, Oregon (the third largest Albany in the United States!). I went to Grinnell College and Portland State for my undergraduate education. The coolest experience that I have ever had was that I did Peace Corps for two years in a small agricultural mountain community in Peru. During these two years, I lived with a Peruvian host family and I formulated health-related-projects as a specialist in youth development. I worked with the community health center, local schools, the municipality, and the regional health center to educate the community members in safe health practices. I also was fortunate enough to do a 12-week backpacking trip through Southeast Asia and do a medical mission trip with my mom and dad to the mountainous region of Guatemala. These experiences solidified my desire that I want to do Doctors Without Borders when I become a physician. Some of my passions in life include traveling, running, Latin dance, reading police/detective novels, Ultimate Frisbee, learning foreign languages, watching sports, and chiefly, global health. I am extremely excited and honored to be a part of the very first Global Health Track group. Feel free to ask me any questions!
---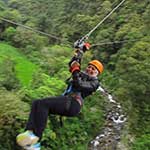 My name is Meher Raza. I grew up in Pakistan and moved to the California at the age of 16. Growing up, whether it was hiking up Acropolis to see the divine view, sipping apple tea in the hospitable Turkish bazaars, or dining in the streets of Lahore, traveling was my escape, my passion. My father's career in Merchant Navy gave us the opportunity to explore the world. Those summers on the ship were opportunities to explore our limits, plan, but remain flexible and spontaneous, delve beneath the surface of different cultures, and embrace things outside our comfort zones. After high school I moved to Berkeley to pursue an undergraduate degree in Psychology at the University of California, Berkeley. Berkeley gave me the opportunity to learn about Global health issues and refine my goal towards medicine to working towards correcting the socioeconomic discrepancies around the world through a public health and clinical perspective. Since then, I have worked in impoverished regions in Pakistan, Mexico, and the US and hope to use the global health track as a guiding resource to eventually channel my medical education and truly benefit the impoverished communities around the world.
---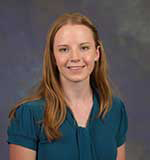 My name is Elise Klesick and I grew up moving back and forth between Seattle, Washington, and Cape Town, South Africa, although almost all of my middle school and high school years were spent in Cape Town. While there I was surrounded by diversity, in a country with 11 official languages and many distinct cultures. Although I lived near a major city, where nearly everyone was fluent in English, I also had many opportunities to travel to rural towns in South Africa, as well as to 5 other countries in southern Africa. Interacting with people from different cultures taught me to think critically about my own culture and worldview. I gained a cultural awareness, and learned to be both patient and persevering in communicating across cultural and language barriers. Through the global health track I would like to continue learning about the challenges of international healthcare, and become better prepared to serve diverse and underserved populations both locally and internationally.
---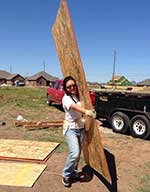 My name is Millie Liao. I was born and raised in Southern California. My globally-oriented perspective of medicine initially stemmed out of my parents' enjoyment of traveling. Since a young age, I have been intrigued by various cultures and lifestyles, and this gradually led to my desire to work in international healthcare. While in undergrad at UCLA, I went on my first medical trip to Yucatan, Mexico, and since then, global medicine has been one of my passions. Before starting medical school, I worked as an ER Scribe at Northridge Hospital Medical Center for 3 years and completed my Master's Degree in Global Medicine at USC. Through my experience, I have become an advocate for having a multi-disciplinary approach to holistic health care. I enjoy volunteering on various projects, such as with Habitat for Humanity and local food pantries. Currently, I am interested in specializing in EM, IR, or PM&R but am open to other specialities. Regardless of the direction of my future medical career, I plan to practice medicine internationally in one way or another, such as through serving on annual short-term trips or training other healthcare providers who are natives to the country.
---
Global Health Faculty