To report a death in California, please call (909) 469-5431 or Oregon (541) 259-0256
As you consider the option of donating your body to science, know that the need is great and your gift will be valued and honored.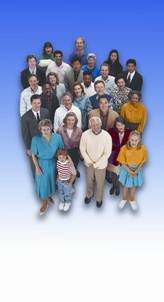 WHY SHOULD I CONSIDER DONATING MY BODY TO SCIENCE?
The unique and priceless gift of the human body provides a source of knowledge that is the foundation of medical education and research. They teach health science students the relationships between systems and structures of the human body.
OF THE THREE TYPES OF BODY DONATION CURRENTLY AVAILABLE, WHICH WOULD YOU MAKE?
ORGAN DONATION If your body and organs are healthy, organ donation will save lives.
TISSUE DONATION Corneas can be donated to help other see. Skin can be used to help burn victims.
WHOLE BODY DONATION Donating your remains in their entirely will affect many lives because this gift will be used to educate healthcare professionals. When they become doctors, physician assistants, dentists or physical therapists they will treat many patients. Some institutions do research that will help understanding and treatments for diseases. Either way, this gift impacts quality of life in a very positive way.
HOW CAN I LEAVE MY BODY TO WESTERN UNIVERSITY OF HEALTH SCIENCES FOR MEDICAL EDUCATION?
Upon request, Donor Packet Information will be sent to you. The completion of these forms does not require the services of an attorney or notary. After the completed documents have been received and reviewed by the Body Donation Program Director, you will be sent a Donor Wallet Card.
DOES AGE, DISEASE OR AMPUTATION MAKE THE DONATION UNACCEPTABLE?
There are no upper age limits, nor does amputation preclude acceptance. There are certain medical conditions that would prevent acceptance. They are: HIV, Hepatitis, Tuberculosis, Creutzfelt-Jacobs Disease, jaundice and obesity. Extensive trauma to the body at the time of death, advanced decomposition, autopsy or recent extensive surgery would also cause the remains to be unsuitable for anatomical studies.
WHAT EXPENSES ARE INVOLVED UPON DEATH OF A DONOR?
Donated bodies are customarily transferred to WesternU at no cost to the family. The only cost to the family or estate is that which is paid to a mortuary or transport service other than one dispatched by the Body Donation Program.
WILL I RECIEVE PAYMENT FOR THE BODY?
In accordance with federal laws, no "valuable consideration," meaning monies, may be transferred for a donation of this type.
CAN I DONATE MY WHOLE BODY TO A MEDICAL SCHOOL?
Yes, but the arrangements with the medical school should be well in advance of death. The Uniform Anatomical Gift Act, adopted in one form or another in all fifty states, allows individuals to donate their bodies to medical schools without permission form the next of kin. Most states consider donation of a body for dissection as its final disposition.
As with organ donation, however, the schools themselves normally require relative's permission. More than 90% of the cadavers used by medical schools have been donated. Every economic group is represented. Some families have a tradition of leaving their bodies to science.
The most common reasons people give for donating their bodies to science are to aid medical sciences and education, and to show gratitude to the medical profession. Very few donate because they lack relatives or cannot afford funeral expenses.
WHAT IS THE FINAL DISPOSITION?
After studies are completed, generally a period of one to two years, the remains are cremated. Cremains will be scattered at sea or returned to the family, upon written request.  
Watch the slideshow: "2011 Cadaver Memorial"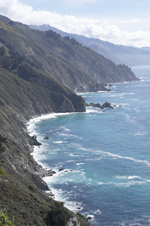 For further information, please contact:
Pomona Campus
Nina McCoy
Body Donation Program Director
309 E. 2nd Street
Pomona, CA 91766-1854
nmccoy@westernu.edu
(909) 469-5431
Oregon Campus
Steven Carmichael Body Donation Director
200 Mullins Dr
Lebanon, OR 97355
scarmichael@westernu.edu
(541) 259-0256
If you wish to donate your body to the Pomona California campus, please read the Body Donation Packet.
If you wish to donate your body to the Lebanon Oregon campus, please read the Body Donation Packet.