Follow us
Keep up-to-date with the latest news and announcements from COMP!
---
Upcoming Events
---
Past Events
COMP alumnus Herman Bell, DO – COMP '83  returned to campus for the Alumni Round Table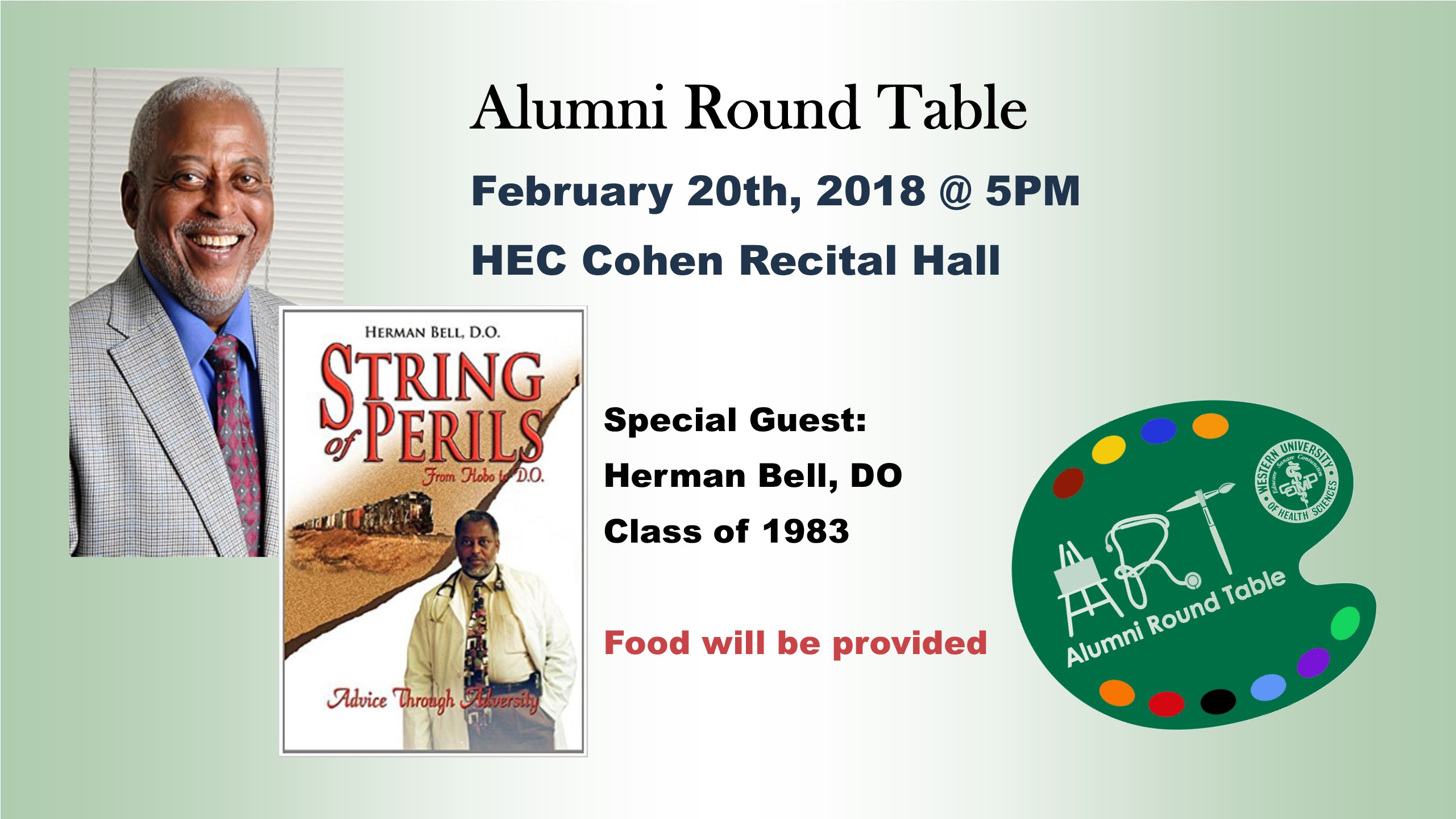 Dr. Bell is the author of "String of Perils: From Hobo to D.O." 
You can view broadcast HERE
---
Outreach
The College of Osteopathic Medicine of the Pacific, with a focus on primary care, is dedicated to serving our surrounding communities and underserved populations. With the help of our students, we offer many programs which foster professionalism, compassion for others and dedication to the tenets of the osteopathic profession.
Pomona Community Health Action Team (PCHAT)
PCHAT is a coalition between many organizations who collaborate to provide access to health care for those in need of medical care while providing a learning experience for students. Currently PCHAT is mostly Western University students, local physicians, and the Pomona Unified School District. The purpose of this team is to provide and serve the medical needs of the Pomona community.
For more information about PCHAT please contact the faculty advisor Dat Trinh at dtrinh@westernu.edu.
Pomona Homeless Outreach Program (PHOP)
A Western University student-run organization and branch of PCHAT. Brings an active resource and service to the homeless population in Pomona and also increasing medical student awareness of the needs of the growing homeless community. Pomona Homeless Outreach Program is dedicated to providing health care, food, clothing, and education to the homeless population in both Pomona and Ontario. We do clinics monthly and education nights every 2 weeks.
For more information about PHOP please contact the faculty advisor Dr Alan Cundari at acundari@westernu.edu.
---
Strategic Partner
Provides medical care to the local low-income population with fees based on a sliding scale according to the family income. WesternU students participate on a volunteer basis.
For more information please call (909) 399-3173.