The WesternU College of Pharmacy is committed to creating an academic environment that celebrates diversity and the value that multicultural perspectives add to the quality of the educational experience. Thus, the College seeks to attract students who can offer different perspectives on life in a multicultural society and who can contribute to the awareness of socioeconomic and multicultural diversity at WesternU.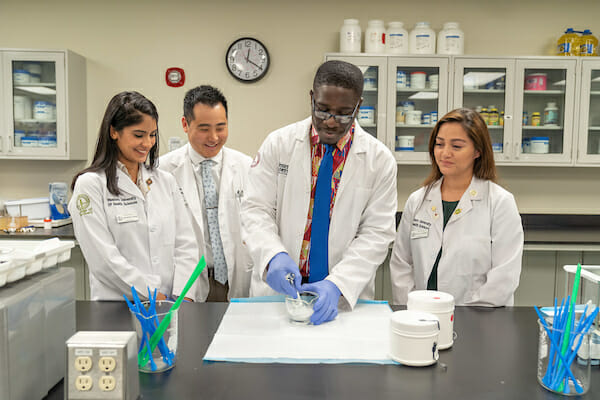 Our Successes
Humanism, Diversity, Equity, & Inclusion
In RxBound Magazine, we highlight our efforts at reaching out and informing the youth in our diverse communities about the vast opportunities that await them in pharmacy and the health professions.

Local students are inspired to become pharmacists or health care professionals when they participate in pharmacology exercises at the WesternU College of Pharmacy Compounding Lab during Palomares Day.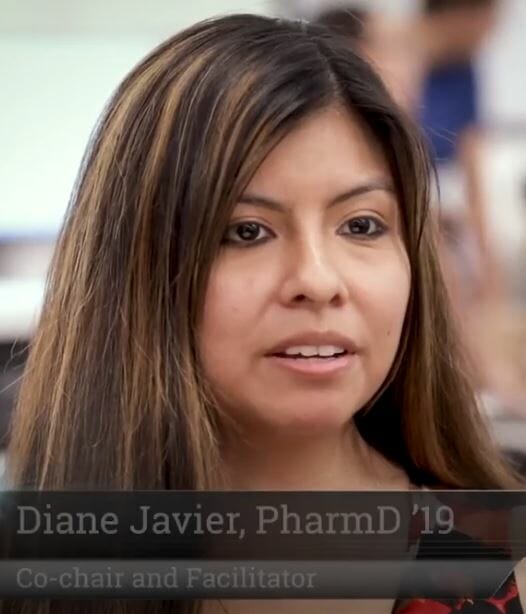 Open video modal
Essential Medical Spanish
for Pharmacists Program/Consultation
The Essential Medical Spanish for Pharmacists Program/Consultation provides essential Spanish for pharmacy consultation. The course includes online modules, didactic, and interactive learning. The course provides modules in cultural sensitivity and Spanish medical terminology. Students enrolled in this elective will facilitate workshops in Spanish consultation for beginner, intermediate, and advanced learners.
Diversity Scholarship Eligibility Criteria
To the extent that funds are available, the admissions committee will recommend diversity-based scholarships to deserving individuals who meet our criteria as outlined below:
Scholarships are available to students regardless of race or ethnicity, who are underrepresented (<20% representation) within our program. Students who have an expressed commitment to or a demonstrated record of service to underserved or underrepresented populations will be eligible for diversity-based scholarships.
Some diversity-based scholarships will be based on geographic location identified as underserved in terms of pharmaceutical care.
Diversity-based scholarships will be offered only to those who meet and maintain our published academic quality standards.
Any recipient of a diversity-based scholarship will be required to participate in graduate surveys to assist us in assessing the impact of this scholarship on meeting our educational and societal goals as described in our Mission.
The recipient must have secured his/her seat in the class and must be an entry-level (PharmD Year 1) student.
Awardees may receive up to two disbursements for a single award.