Message from the Dean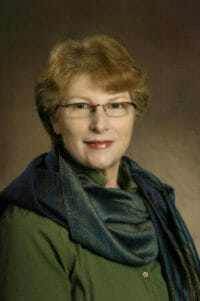 Welcome to our college! Imagine if you had the opportunity to build a school from the ground up. You would make it the best, most modern example that your imagination could create. That is exactly how the College of Podiatric Medicine (CPM) was created, with modern podiatry in mind.
This field of medicine has evolved over the past few decades more dramatically than probably any other area of medicine. It is now a modern surgical specialty. After completing medical school, graduates go through a three-year hospital-based residency program to practice in the vast majority of states.
CPM is leading the charge to earn parity with allopathic and osteopathic medicine by embedding its students into the medical school curriculum. Where osteopathic medical students take Osteopathic Manipulative Medicine, the podiatric medical students take Podiatric Medicine Principles. When it was first proposed, the world of podiatry wondered if that was enough emphasis. Our students proved that it was by leading the nation in residency placements (224 of 225 graduates landed residency programs during a historic shortage of programs.)
The second part of the board examinations that students take concentrates on podiatry and for the past two years, the students have achieved a 100% first-time seating pass rate and 94% over the history of the college. Their performance on the final board exam, a clinical skills physical exam that requires students to examine 12 standardized patients in a day, including writing the chart notes, also puts them in the first spot in the nation – no CPM student has ever failed the exam. 100% pass rate since the test was started.
I am so proud of our students and graduates. When I meet an applicant I think of them not just as a potential student but as a potential, future colleague. This is a rewarding field of medicine and surgery and I believe Western University of Health Sciences is the place that will help you to achieve the best for yourself and your family.
V. Kathleen Satterfield, DPM, FACFAOM
Dean and Professor
College of Podiatric Medicine