The College of Podiatric Medicine Administration, Faculty & Staff
The College of Podiatric Medicine's Faculty and Staff are a diverse group of caring and dedicated individuals committed to ensuring our student's personal and professional goals are met and to help guide them to academic success.
Please click on the buttons to the left to learn more about our faculty and staff.
_______________________________________________________________________________________________________________________________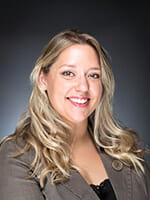 I am very pleased to announce a special new addition to our faculty here at WesternU CPM, Adrienne Estes, DPM.  Dr. Estes was among the first students to interview for a position in the Inaugural Class of 2013, and is now the second member of the Inaugural Class of 2013 to be recruited back to her alma mater.
I vividly recall interviewing Dr. Estes as a prospective student for the class of 2013.  Dr. Estes was held in the highest regard by one of our WesternU colleagues, the former Dean for the College of Veterinary Medicine, Shirley Johnston, DVM, PhD.  I clearly recall her heartfelt recommendation and her intensity in recommending Dr. Estes to our college of podiatric medicine. As in all of the interviews for the classes of 2013, 2014, 2015 and 2016, no guarantees were expressed as to the college's ability to attain accreditation status.  Dr. Estes is among the first candidates for the degree Doctor of Podiatric Medicine to have the courage to join our group of over-achievers. All that the College of Podiatric Medicine at WesternU possessed at the time was our individual name and reputation for succeeding. Dr. Estes was in the first very special cohort of students to join us on what, in my humble opinion, has turned out to be a very successful and special journey.  
Prior to coming to WesternU CPM, Dr. Estes completed a double baccalaureate degree from UC Santa Barbara; a Master's Degree in Biological Science from Rosalind Franklin University of Medicine and Science, a DPM at WesternU CPM. She completed her Residency Training at Swedish Medical Center and Metropolitan Hospital New York, and finally her Fellowship in Foot and Ankle Reconstructive Surgery at North New Jersey, Lyndhurst, NJ, receiving a number of awards and recognition during the course of her educational career.
Dr. Estes is an Assistant Professor of Podiatric Medicine Surgery and Biomechanics.  She is Board Qualified by ABPM and ABFAS. The majority of her time will be in the staffing realignment at Riverside County Medical Center with the minor responsibility at the main campus of WesternU CPM.  
Please join me in welcoming Dr. Estes to our Team at WesternU CPM!!
Sincerely,
LJJ
Lester J. Jones, DPM, MS Ed
Professor, Interim Dean
---