Editing is underway for the 2020 issue of WesternU's

Humanism in the Health Sciences magazine!

The updated theme for this year is: Unmuted.

Express your thoughts and experiences about online learning, COVID-19, social distancing, social justice, and so much more. As we continue to adapt and persevere in our new reality, NO voice will be left muted as we rediscover humanism in this new world. We would love to hear from you, be it in the form of poetry, stories (fiction and non-fiction), essays, photos, or fine art.
From the Archives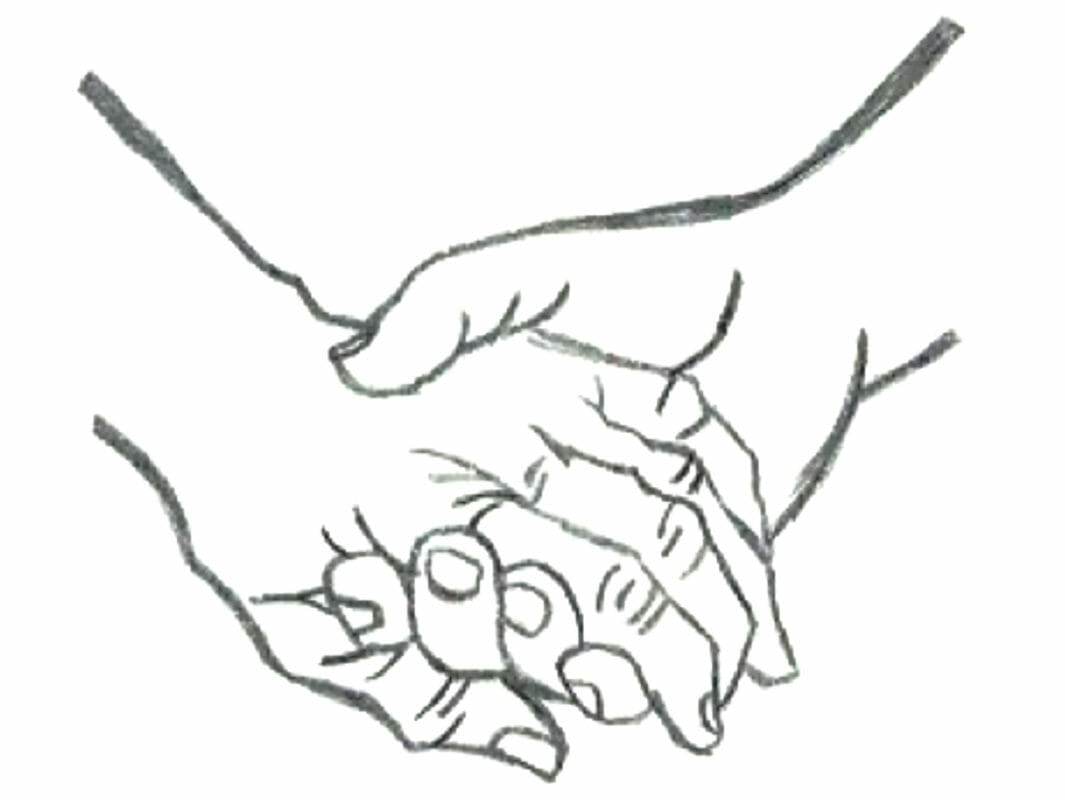 "The Healing Power of Touch" by Tara Vartanian, DO '18
Humanism in the Health Sciences 2015, page 61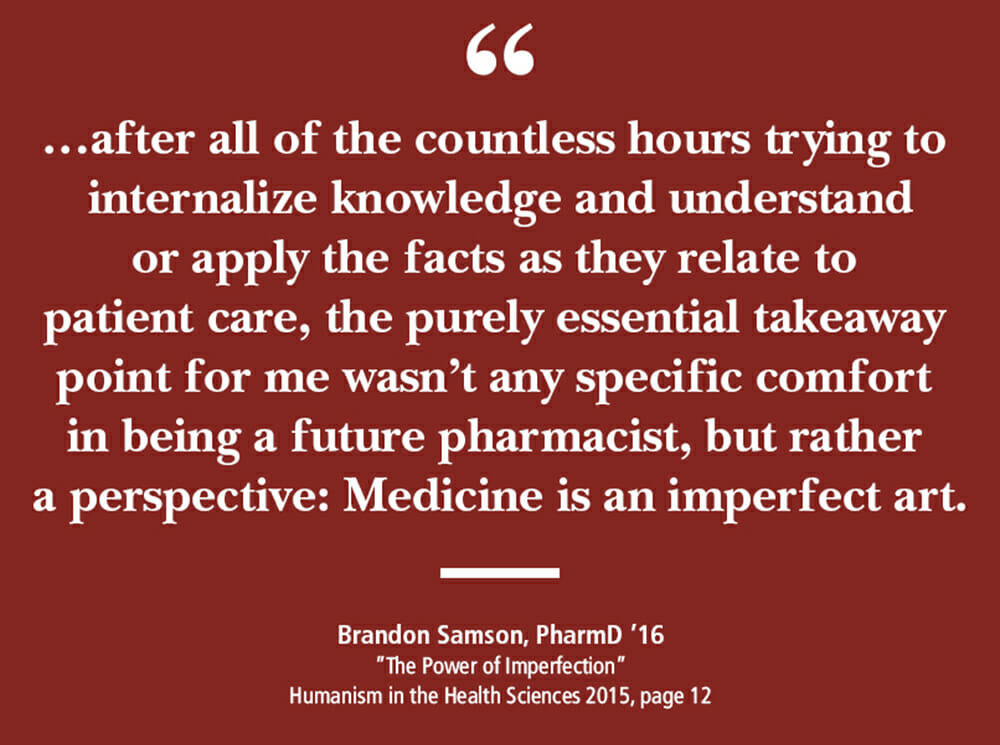 "The Power of Imperfection" by Brandon Samson, PharmD '16
Humanism in the Health Sciences 2015, page 12
Welcome
Arts have the ability to comfort, provoke thought, connect us to each other, and to help us heal during this time of uncertainty and upheaval; they are a reflection of our culture, identity and the times in which we live. This unique magazine has always stood apart as a place to reflect upon and share the art of medicine and the humanistic principles that guide this university's mission.
Current Print Issue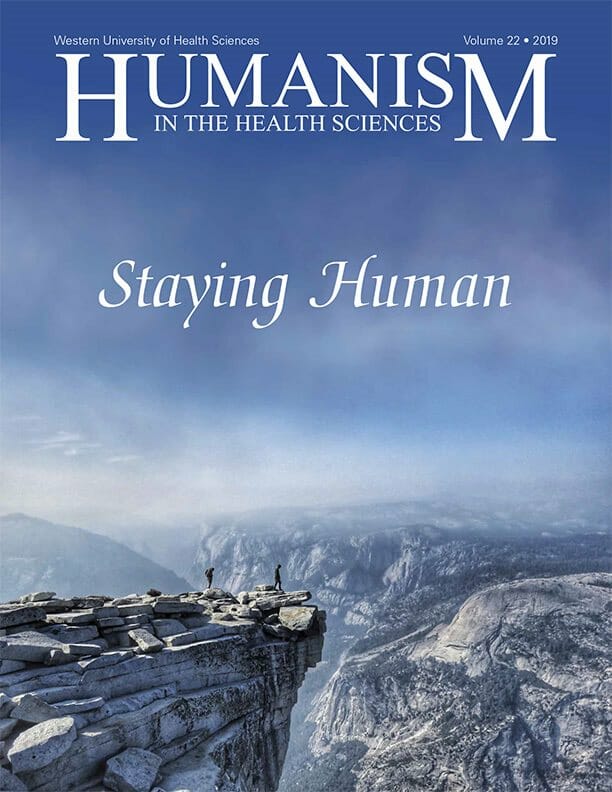 Extended Submission Deadline
November 1, 2020
Theme: Unmuted