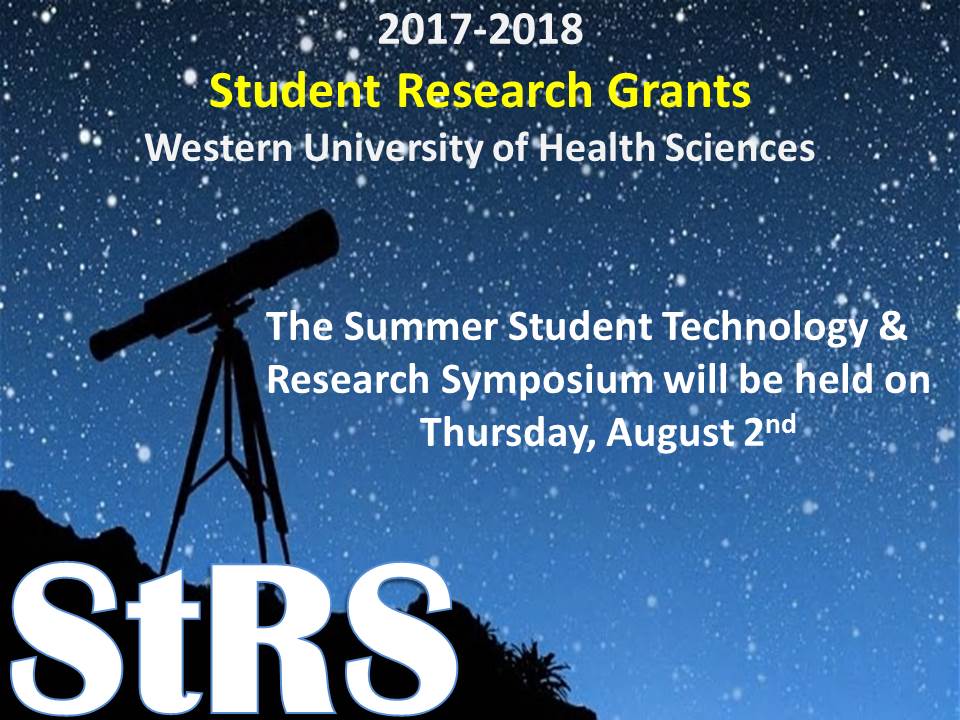 MORE INFORMATION TO FOLLOW
2016 STRS Symposium Presentations
Announcement for the 2016 Summer Student Fellowship Grant Applications
To all students:
The upcoming application deadline for the 2016 Summer Student Fellowship Grant Applications submission will be Monday, February 15, 2016 at 5:00 p.m. .  This is an ideal time to make contact with potential mentors, both on or off campus, to plan for your application for Summer 2016 research projects. Remember: the Student Technical Research Symposium (STRS) will be the last week of July 2016. Students that receive a grant are expected to either present at a professional conference or present locally during STRS the last week of July 2016.
If you have received a fellowship award this year, you are not eligible to apply for this upcoming 2016 award, but must wait until 2017.
Help I have no results!
Presenting qualitative research
Research findings
Writing your first scientific literature review – In the process of applying for the summer grant you either were informed about the background of your mentor's study – or – you performed some literature searches, read, and formulated your plan of study. Nonetheless in either case, you will want to do some scientific literature searches. The Pumerantz Library has great librarians willing to assist! In the absence of results, it can be very instructive to the scientific community for us to learn what it is you were/ are proposing to research. Tell us about the study design, the limitations of the research methods you will employ, the challenges expected to face in recruitment. What is the study population and why did you choose that specific study population? Tell us the background of the research and why we should care, at all, about this topic? Is it killing thousands of people? Is it a survey – that demonstrates the patterns of thought on taking medication? Tell us why we should wish to know this and who says this is important. You just want to be a part of the academic conversation. 
Be well versed in your related scientific literature – what has the scientific community already established that we know about this disease state or problem?
Here are some notes/ instructional tips from Monash University, 


"The literature review

In a scientific essay, project or report you will be expected to show that you are aware of the relevant research on the topic and a literature review will form an important part of your assignment. In some units you may be expected to write a stand-alone literature review as the whole assignment.

Literature reviews are important to scientists because

scientific knowledge is not static
scientific knowledge changes as scientists conduct their research, replicate the research of other scientists, and report their findings
it is important to understand how knowledge in a particular discipline is changing
it is very important to be aware of the controversies in the discipline.

A literature review will give the reader

a clear presentation of the range of research on the topic
an evaluation of the research
an indication of what further research is necessary.

It is not enough to summarise the research literature. You need to show you understand the relevance and significance of the different publications, and how they relate to each other."

Here is an example of a case review/ scientific review of a problem from the New England Journal of Medicine (polycystic ovary syndrome).

8/11//2016
| | |
| --- | --- |
|   |   |
|   |   |