Leadership & Development
Shared Resources and Effective Communication
"Trust improves communication, communication builds trust" is just one of the takeaways of this webinar series. Follow the Seven Cornerstones of Teamwork in Part 3: Shared Resources and Effective Communication to learn how active leadership and frequent communication will result in a united effort and enhanced teamwork.
Communication Tips:
A key part of communication is listening. Be sure to listen to understand, not just reply.
Don't write too much! In emails to the club, be as direct and specific as possible without giving too much unnecessary information.
Keep a positive attitude – positivity is a choice that only you can make and will lead to higher success.
Anticipate conflict — be prepared to mediate and see the situation from both points of view.
Develop a sense of emotional intelligence to enhance the way that you perceive and respond to the emotions of those around you.
Provide feedback! Make sure each person understands and follows along with the conversation as it's taking place. Confirm talking points as you go along.
---
Student Spotlight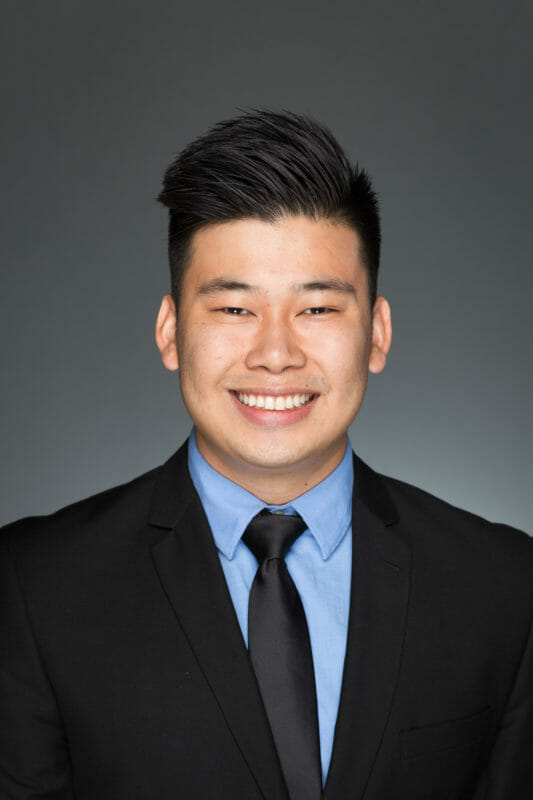 Brian Diep, DO 2022

President, Student Osteopathic Medical Association – Pomona
"On August 17th, SOMA at COMP-Pomona hosted our first annual health fair, Get Up and Move in Colton, CA. About 80 people received health screenings and dozens more took advantage of our robust health education curriculum while receiving personalized mentors and guides.
The collaboration between LMSA, OPSC, PCHAT, and SOMA proved to be crucial to the success of the health fair with each organization playing specific roles. We raised almost $10,000 for the event and 100% of the proceeds went to the community. We're excited to continue the health fair and utilize the lessons learned to create a more immersive and engaging experience.
Finally, we would like to thank our sponsors: Molina Healthcare, Osteopathic Physicians and Surgeons of California and the SOMA Foundation for their generous support!"
Club Spotlight
Pomona Community Health Action Team
Clinic
Pomona Community Health Action Team, or PCHAT, is a student run free clinic that aims to serve the medical needs of the community by addressing health and wellbeing. Our goal is to provide patients with well-rounded and holistic health screenings by hosting monthly clinics and collaborating with other colleges within WesternU. It is such an honor to work alongside so many dedicated students who are truly motivated to do what they can to address the health disparities and barriers to access our community faces. During our last clinic, pharmacy students administered flu shots, DO and PA students gave general health screenings, and CPR Compressions showed others how to properly perform CPR. From physicals, to patient education, and more – PCHAT will continue to do its part for the community!
If you would like to learn more, please reach out to the Pomona Community Health Action Team at PCHAT@westernu.edu.
Would you like your club to featured in our next issue? If so, please reach out to studentaffairs@westernu.edu and tell us about one of your recent events!
Important Dates
December 7, 2019
Santa's Workshop is an annual event hosted by WesternU and the Executive SGA. Local foster children are welcomed to campus with a traditional holiday meal, activities and entertainment, and presents from Santa and Mrs. Claus!
December 21, 2019 – January 5, 2020
Campus closed for Winter break.
January 22, 2020
Be sure to turn in your club's annual report on time! 
Announcements
Club Elections
Don't forget to host elections for new club officers. All elections must be completed and recorded on your club's annual report (due January 22, 2020).
Community Service Events
Students organized and volunteered at 85 health fairs in 2019. 15 of the health fairs were interprofessional and the events ranged in size from 2 to 360 community participants!