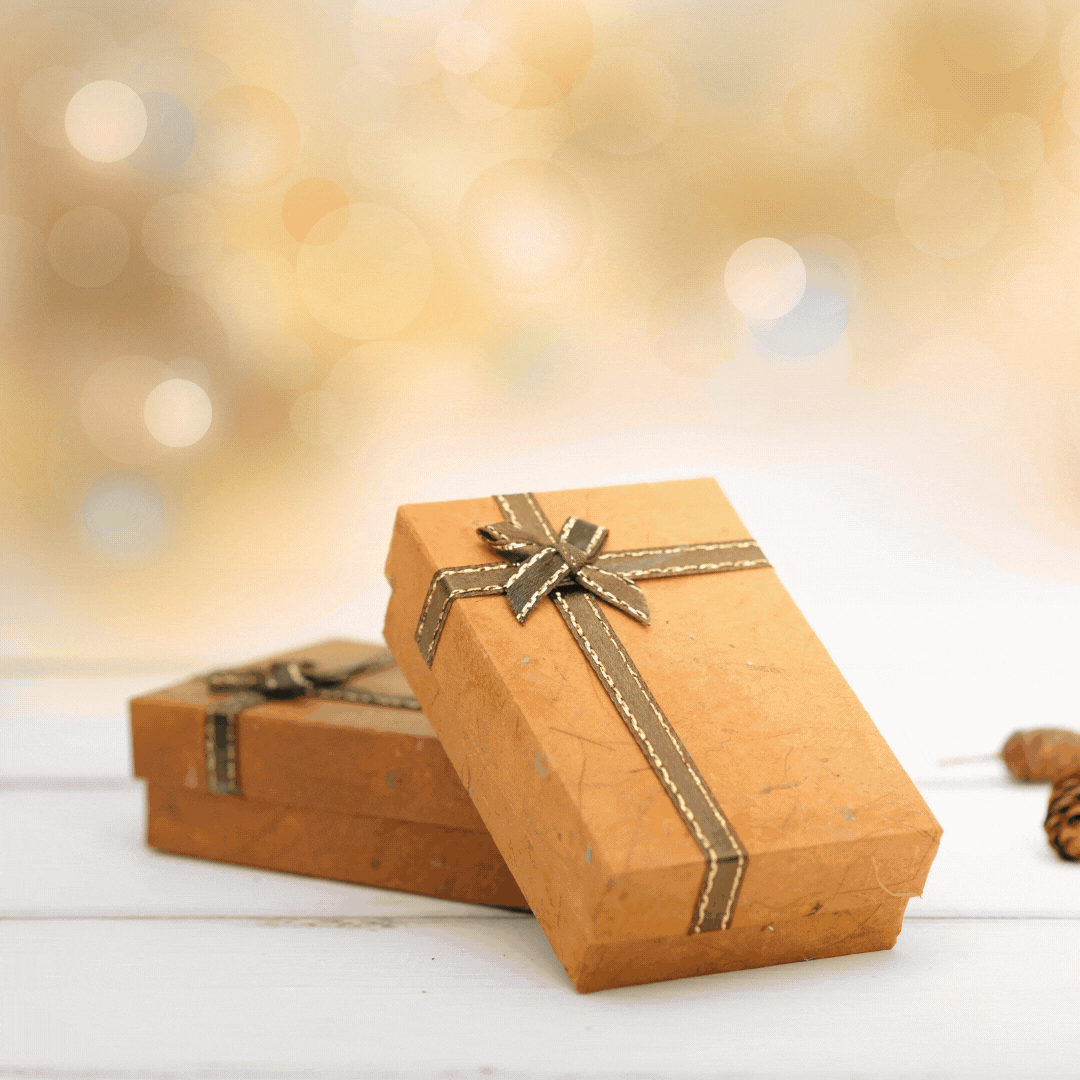 We are sad we cannot host this event in person but we still want the children to receive a gift, even if it can't be hand delivered by Santa or Mrs. Claus themselves. Please keep in mind, the social worker meets with the family to build the list. We ask them to keep the items reasonably priced. We must ensure that every child is sponsored so please only sign up if you are able to purchase and deliver a gift by the deadline mentioned below. 
How it will work this year:
Review the list below to see which child you would like to sponsor. 
Pro-tip 1: You can sort the list by age, gender, and if a child has already been sponsored.
Pro-tip 2: Note the "Gift" number assigned to the name – you'll need it!
To confirm your sponsorship please:
Join us during our office hours on Zoom (M-F/12:00-1:00p.m. PST) -or-
Chat with us on the Santa's Workshop Team site -or-
E-mail: studentaffairs@westernu.edu 
Once confirmed you'll receive an e-mail with all of the details.
Please DELIVER/MAIL your WRAPPED (

gift bags preferred

) and LABELED gift(s) to the University by November 22, 2021. 
Instructions provided in your confirmation e-mail. 
The list below will be periodically updated as children are being sponsored:
| Gift # | NAME | GENDER | Age | Gift Idea | Has this Child Already Been Sponsored? |
| --- | --- | --- | --- | --- | --- |
| 1.    | Anthony  A. | Male | 17 years | Amazon or Target gift card | Sponsored |
| 2.  | Alexis H.   | Female | 16 years | Amazon or Target gift card | Sponsored |
| 3.   | Briana H.   | Female | 15 years | Amazon or Target gift card | Sponsored |
| 4.                    | Charleen L.   | Female | 9 years | Art supplies | Sponsored |
| 5.  | Charlette L.  | Female | 7 years | Craft kits | Sponsored |
| 6.  | Olivia L.  | Female | 5 years | Baby doll set | Sponsored |
| 7.   | Brian M. | Male | 11 years | Game stop gift card | Sponsored |
| 8.  | Michael M.  | Male | 13 years | Game stop gift card | Sponsored |
| 9.  | Angel V. | Male | 11 years | Game stop gift card | Sponsored |
| 10.                | Jeslennyn V.  | Female | 13 years | Amazon or Target gift card | Sponsored |
| 11.                  | Andrew R.  | Male | 6 years | Soccer equipment | Sponsored |
| 12.                | Jaquelyn R.   | Female | 9 years | Art supplies | Sponsored |
| 13.                | Mia R. | Female | 3 years | Baby doll with stroller | Sponsored |
| 14.                | Yareli R. | Female | 4 years | Baby doll with stroller | Sponsored |
| 15.                | Jaime T. | Male | 4 years | Action figures | Sponsored |
| 16.                | Melanie A. | Female | 2 years | Educational toy | Sponsored |
| 17.                 | Valerie A. | Female | 1 years | Educational toy | Sponsored |
| 18.                | Shakim B. | Male | 5 years | Educational toy/books | Sponsored |
| 19.                | Jeremiah B. | Male | 14 years | Amazon or Target gift card | Sponsored |
| 20.              | Sebastian A. | Male | 3 months | Light up toys | Sponsored |
| 21.                | Amber D. | Female | 18 years | Amazon or Target gift card | Sponsored |
| 22.              | Jacob D. | Male | 16 years | Amazon or Target gift card | Sponsored |
| 23.              | Baby Girl D. | Female | 6 months | Light up toys | Sponsored |
| 24.              | Mark G. | Male | 8 years | Skateboard with helmet | Sponsored |
| 25.              | Marianne L. | Female | 15 years | Bath and body works | Sponsored |
| 26.              | Mary Jane L. | Female | 18 years | Amazon or Target gift card | Sponsored |
| 27.               | Sencere M. | Female | 17 years | Amazon or Target gift card | Sponsored |
| 28.              | Albert M. | Male | 16 years | Amazon or Target gift card | Sponsored |
| 29.              | Diego M. | Male | 11 years | Game Stop gift card | Sponsored |
| 30.              | Harmony P. | Female | 5 years | Educational toy/books | Sponsored |
| 31.                | Matthew P. | Male | 3 years | Educational toy/books | Sponsored |
| 32.              | Bless'n S. | Female | 11 years | Amazon or Target gift card | Sponsored |
| 33.               | Noah S. | Male | 15 years | Amazon or Target gift card | Sponsored |
| 34.              | Sharla T. | Female | 15 years | Amazon or Target gift card | Sponsored |
| 35.               | J'Lynn T. | Female | 13 years | Amazon or Target gift card | Sponsored |
| 36.              | Loralie W. | Female | 9 years | Nail polish kit | Sponsored |
| 37.               | Jayden B. | Male | 12 years | Art supplies | Sponsored |
| 38.               | Jonathon C. | Male | 14 years | Game stop Gift card | Sponsored |
| 39.              | Jewel F. | Female | 4 years | Baby doll stroller | Sponsored |
| 40.             | Tianna C. | Female | 2 years | Educational toy | Sponsored |
| 41.                | Javier H. | Male | 6 years | Action figures | Sponsored |
| 42.              | Eternity L. | Female | 5 years | Princess toys | Sponsored |
| 43.              | Victory L. | Female | 3 years | Princess toys | Sponsored |
| 44.             | Cattleya M. | Female | 2 years | Ride on toy | Sponsored |
| 45.              | Tiana N. | Female | 11 years | Arts and crafts | Sponsored |
| 46.              | Amiyah P. | Female | 7 years | Arts and crafts | Sponsored |
| 47.              | Aniyah P. | Female | 9 years | Arts and crafts | Sponsored |
| 48.              | Tye'Kale R. | Male | 2 years | Educational toy | Sponsored |
| 49.              | Annette R. | Female | 14 years | Bath and body works | Sponsored |
| 50.              | Eduardo S. | Male | 10 years | Game stop gift card | Sponsored |
| 51.                | Graciela S. | Female | 13 years | Amazon or Target gift card | Sponsored |
| 52.              | Jeremiah A. | Male | 11 years | Lego sets | Sponsored |
| 53.               | Joshua C. | Male | 18 years | Amazon or Target gift card | Sponsored |
| 54.              | Jonas G. | Male | 13 years | Axe gift set/beanie/headphones | Sponsored |
| 55.              | Milena G. | Female | 7 years | Nail polish set/scarf/beanie | Sponsored |
| 56.              | Amira G. | Female | 9 years | Art supplies | Sponsored |
| 57.               | Jordan J. | Male | 3 years | Educational Toys | Sponsored |
| 58.              | Kenjah J. | Male | 10 years | Art supplies | Sponsored |
| 59.              | Danny L. | Male | 5 years | Action figures | Sponsored |
| 60.              | Joey L. | Male | 2 years | Action Figures | Sponsored |
| 61.                | Aurora M. | Female | 4 years | Educational toy/books | Sponsored |
| 62.              | Monserath M. | Female | 5 years | Baby doll set | Sponsored |
| 63.              | Baby Boy N. | Male | 10 months | Light up toys | Sponsored |
| 64.              | Geeanna R. | Female | 7 years | Art supplies | Sponsored |
| 65.              | Xena V. | Female | 1 years | Ride on toy | Sponsored |
| 66.              | Santiago V. | Male | 2 years | Ride on toy | Sponsored |
| 67.               | Alisha A. | Female | 17 years | Amazon or Target gift card | Sponsored |
| 68.              | Scarlet D. | Female | 1 years | Educational toy/books | Sponsored |
| 69.              | Lynniah F. | Female | 6 years | Art supplies | Sponsored |
| 70.              | Tomas F. | Male | 9 years | Lego sets | Sponsored |
| 71.                 | Tristan F. | Male | 7 years | Lego sets | Sponsored |
| 72.               | Harmony J. | Female | 9 years | Arts and crafts supplies | Sponsored |
| 73.               | Khalia J. | Female | 2 years | Baby doll set | Sponsored |
| 74.              | Leia R. | Female | 4 months | Light up toys | Sponsored |
| 75.               | Aubrey R. | Female | 2 years | Educationl toy/books | Sponsored |
| 76.               | Keyeanna S. | Female | 13 years | Bath and body works | Sponsored |
| 77.               | Alexander V. | Male | 1 years | Ride on toy | Sponsored |
| 78.               | Angelina V. | Female | 14 years | Bath and Body works | Sponsored |
| 79.               | Arianna V. | Female | 4 years | Princess toys | Sponsored |
| 80.              | Jose V. | Male | 11 years | Soccer equipment | Sponsored |
| 81.                | Chinaza A. | Female | 2 years | Educational toy/books | Sponsored |
| 82.              | Ruben A. | Male | 16 years | Amazon or Target gift card | Sponsored |
| 83.               | Andy C. | Male | 1 years | Ride on toy | Sponsored |
| 84.              | Genesis L. | Female | 11 years | Arts and crafts supplies | Sponsored |
| 85.              | Ruby L. | Female | 12 years | Arts and crafts supplies | Sponsored |
| 86.              | Sabrina L. | Female | 9 years | Arts and crafts supplies | Sponsored |
| 87.               | Anthony M. | Male | 15 years | Amazon or Target gift card | Sponsored |
| 88.              | Michael M. | Male | 5 years | Action figures | Sponsored |
| 89.              | Princess M. | Female | 3 years | Princess toys | Sponsored |
| 90.              | O'bryan S. | Male | 14 years | Amazon or Target gift card | Sponsored |
| 91.                | Itzel W. | Female | 10 months | Light up toys | Sponsored |
| 92.              | Anthony B. | Male | 3 years | Action figures | Sponsored |
| 93.              | Ruben C. | Male | 5 years | Action figures | Sponsored |
| 94.              | Westley C. | Male | 1 years | Ride on toy | Sponsored |
| 95.              | Johnny E. | Male | 4 years | Action figures | Sponsored |
| 96.              | Nesreen G. | Female | 5 months | Light up toys | Sponsored |
| 97.               | Christie W. | Female | 6 years | Princess toys | Sponsored |
| 98.              | Heavenly P. | Female | 17 years | Amazon or Target gift card | Sponsored |
| 99.              | Charlene R. | Female | 15 years | Bath and body works | Sponsored |
| 100.         | Leonel V. | Male | 9 years | Lego sets | Sponsored |
| 101.            | Mateo W. | Male | 2 years | Education toy/books | Sponsored |
| 102.          | Julio B. | Male | 10 years | Art supplies | Sponsored |
| 103.          | Paulina B. | Female | 12 years | Arts and crafts supplies | Sponsored |
| 104.         | Kimberly G. | Female | 14 years | Bath and Body works | Sponsored |
| 105.          | Isaiah C. | Male | 4 years | Action figures | Sponsored |
| 106.          | Kiabeth D. | Female | 16 years | Amazon or Target gift card | Sponsored |
| 107.          | Ralphie E. | Male | 2 years | Educational toys/books | Sponsored |
| 108.          | Gabriel G. | Male | 7 years | Action figures | Sponsored |
| 109.          | Bryson K. | Male | 7 years | Action figures | Sponsored |
| 110.            | Denice L. | Female | 11 years | Arts and crafts supplies | Sponsored |
| 111.              | Roger L. | Male | 7 years | Lego sets | Sponsored |
| 112.            | Cynthia L. | Female | 9 years | Arts and crafts supplies | Sponsored |
| 113.            | Nolan L. | Male | 1 years | Ride on toy | Sponsored |
| 114.           | Anastasia R. | Female | 7 years | Arts and crafts supplies | Sponsored |
| 115.            | Heaven R. | Female | 9 years | Arts and crafts supplies | Sponsored |
| 116.            | Xavier R. | Male | 12 years | Game stop gift card | Sponsored |
| 117.            | Jesse W. | Male | 18 years | Amazon or Target gift card | Sponsored |
| 118.            | Juaquin M. | Male | 4 years | Action figures | Sponsored |
| 119.            | Noah A. | Male | 2 years | Truck set | Sponsored |
| 120.          | Andrew S. | Male | 11 years | Game stop gift card | Sponsored |
| 121.            | Jesse S. | Male | 12 years | Barnes and Noble gift card | Sponsored |
| 122.          | Sergio G. | Male | 16 years | Amazon or Target gift card | Sponsored |
| 123.          | Ximena M. | Female | 14 years | Bath and body works | Sponsored |
| 124.         | Victoria G. | Female | 7 years | Art supplies | Sponsored |
| 125.          | Mary N. | Female | 1 years | Educational toy/books | Sponsored |
| 126.          | Jaelene S. | Female | 15 years | Amazon or Target gift card | Sponsored |
| 127.          | Jiselle S. | Female | 16 years | Amazon or Target gift card | Sponsored |
| 128.          | Karla S. | Female | 13 years | Bath and body works | Sponsored |
| 129.          | Benjamin T. | Male | 2 years | Truck set | Sponsored |
| 130.          | Sergio V. | Male | 4 years | Action figures | Sponsored |
| 131.            | David V. | Male | 3 years | Action figures | Sponsored |
| 132.          | Jayden W. | Male | 1 years | Educational toy/books | Sponsored |
| 133.          | Anthony W. | Male | 8 years | Lego set | Sponsored |
| 134.          | Ethan W. | Male | 4 years | Action figures | Sponsored |
| 135.          | Jay W. | Male | 7 years | Lego set | Sponsored |
| 136.          | Eric A. | Male | 16 years | Amazon or Target gift card | Sponsored |
| 137.           | Estela A. | Female | 15 years | Amazon or Target gift card | Sponsored |
| 138.          | Lino A. | Male | 13 years | Amazon or Target gift card | Sponsored |
| 139.          | Adriel G. | Male | 10 years | Amazon or Target gift card | Sponsored |
| 140.         | Y'Shua G. | Male | 16 years | Amazon or Target gift card | Sponsored |
| 141.           | Maximus G. | Male | 1 years | Ride on toy | Sponsored |
| 142.         | Dioceline R. | | 3 years | Educational toy/books | Sponsored |
| 143.          | Gerardo R. | Male | 5 years | Action figures | Sponsored |
| 144.         | Dalila R. | Female | 9 years | Arts and crafts supplies | Sponsored |
| 145.         | Kevin M. | Male | 6 years | Action figures | Sponsored |
| 146.         | William W. | Male | 13 years | Game stop gift card | Sponsored |
| 147.          | Ethan A. | Male | 12 years | Game stop gift card | Sponsored |
| 148.         | Jayden A. | Male | 5 years | Art supplies | Sponsored |
| 149.         | Jimni A. | Male | 11 years | Game stop gift card | Sponsored |
| 150.          | Gilbert C. | Male | 7 years | Action figures | Sponsored |
| 151.            | Naithan E. | Male | 3 years | Action figures | Sponsored |
| 152.          | Nikolai O. | Male | 7 years | Action figures | Sponsored |
| 153.          | Jeremiah O. | Male | 2 years | Truck set | Sponsored |
| 154.         | Nathan O. | Male | 4 years | Action figures | Sponsored |
| 155.          | Oscar R. | Male | 3 years | Action figures | Sponsored |
| 156.          | Lidiana B. | Female | 4 years | Baby doll set | Sponsored |
| 157.           | Zion B. | Male | 6 years | Legos | Sponsored |
| 158.          | Ivan C. | Male | 1 years | Ride on toy | Sponsored |
| 159.          | Nicholas G. | Male | 3 years | Action figures | Sponsored |
| 160.          | Alyia G. | Female | 4 years | Baby doll with stroller | Sponsored |
| 161.            | Audrie G. | Female | 6 years | Arts and crafts supplies | Sponsored |
| 162.          | Erik G. | Male | 9 years | Lego sets | Sponsored |
| 163.          | Izahbella J. | Female | 10 years | Nail polish set | Sponsored |
| 164.         | Lorenzo J. | Male | 1 years | Educational toy/books | Sponsored |
| 165.          | Neveah N. | Female | 3 years | Princess toys | Sponsored |
| 166.          | Jonathon O. | Male | 5 years | Action figures | Sponsored |
| 167.          | Alondra A. | Female | 11 years | Nail polish kit | Sponsored |
| 168.          | Isabela A. | Female | 7 years | Princess toys | Sponsored |
| 169.          | Scarlett R. | Female | 5 years | Princess toys | Sponsored |
| 170.          | Kelley L. | Female | 12 years | Nail polish kit | Sponsored |
| 171.            | Malani R. | Female | 2 years | Princess toys | Sponsored |
| 172.          | Joshua S. | Male | 13 years | Game stop gift card | Sponsored |
| 173.           | Morgan B. | Male | 2 years | Educational toy/books | Sponsored |
| 174.          | Peyton B. | Male | 3 years | Educational toy/books | Sponsored |
| 175.           | Aileen R. | Female | 6 years | Princess toys | Sponsored |
| 176.          | Eli R. | Male | 2 years | Truck set | Sponsored |
| 177.           | Hailey R. | Female | 1 years | Educational toy/books | Sponsored |
| 178.           | Valerie R. | Female | 8 years | Arts and crafts supplies | Sponsored |
| 179.          | Zaire C. | Male | 3 years | Educational toy/books | Sponsored |
| 180.          | Jodhua C. | Male | 7 months | Light up toy | Sponsored |
| 181.            | Aaliyah L. | Female | 15 years | Bath and body works | Sponsored |
| 182.          | Aaron S. | Male | 14 years | Game stop card | Sponsored |
| 183.          | Logan S. | Male | 11 years | Lego sets | Sponsored |
| 184.         | Jayden S. | Male | 5 years | Art supplies | Sponsored |
| 185.          | Juliana A. | Female | 2 years | Nail polish kit | Sponsored |
| 186.          | Nathaniel A. | Male | 9 years | Legos | Sponsored |
| 187.           | Rhea B. | Female | 7 years | Amazon or Target gift card | Sponsored |
| 188.          | Karla H. | Female | 15 years | Amazon or Target gift card | Sponsored |
| 189.          | Marco H. | Male | 14 years | Amazon or Target gift card | Sponsored |
| 190.          | Edna F. | Female | 16 years | Educational toy/books | Sponsored |
| 191.            | Jacob A. | Male | 2 years | Educational toy/books | Sponsored |
| 192.          | Abigail L. | Female | 2 years | Princess toys | Sponsored |
| 193.          | Alexa L. | Female | 5 years | Nail polish kit | Sponsored |
| 194.         | Allison L. | Female | 12 years | Art supplies | Sponsored |
| 195.          | Ailin M. | Female | 7 years | Educational toy/books | Sponsored |
| 196.          | Batyah M. | Male | 3 years | Art supplies | Sponsored |
| 197.          | Emily M. | Female | 9 years | Amazon or Target gift card | Sponsored |
| 198.          | Selene M. | Female | 15 years | Amazon or Target gift card | Sponsored |
| 199.          | Athena V. | Female | 16 years | Arts and crafts supplies | Sponsored |
| 200.       | Jason V. | Male | 9 years | Lego set | Sponsored |
| 201.          | Jesse A. | Male | 11 years | Game stop card | Sponsored |
| 202.        | Zion A. | Male | 2 years | Educational toy/books | Sponsored |
| 203.        | Sherman B. | Male | 1 years | Educational toy/books | Sponsored |
| 204.       | Autumn C. | Female | 2 years | Educational toy/books | Sponsored |
| 205.        | Alea F. | Female | 4 years | Princess toys | Sponsored |
| 206.        | Alina M. | Female | 2 years | Educational toy/books | Sponsored |
| 207.        | Nhalani M. | Female | 8 years | Art supplies | Sponsored |
| 208.        | Nhalla M. | Female | 4 years | Educational toy/books | Sponsored |
| 209.        | Josiah S. | Male | 4 years | Educational toy/books | Sponsored |
| 210.          | William G. | Male | 10 years | Soccer equipment | Sponsored |
| 211.            | Ciara S. | Female | 5 years | Baby doll set | Sponsored |
| 212.          | Katelynn U. | Female | 11 years | Amazon or Target gift card | Sponsored |
| 213.          | Paul U. | Male | 17 years | Amazon or Target gift card | Sponsored |
| 214.         | A'leana A. | Female | 5 years | Baby doll set | Sponsored |
| 215.          | Erick E. | Male | 5 years | Trucks | Sponsored |
| 216.          | Maryespe E. | Female | 4 years | Educational toy/books | Sponsored |
| 217.          | Nickluis E. | Male | 6 years | Trucks | Sponsored |
| 218.          | Ruby H. | Female | 2 years | Educational toy/books | Sponsored |
| 219.          | Alexia H. | Female | 14 years | Bath and body works | Sponsored |
| 220.        | Adam H. | Male | 17 years | Amazon or Target gift card | Sponsored |
| 221.          | Khalid H. | Male | 12 years | Legos | Sponsored |
| 222.        | Haven S. | Female | 4 years | Baby doll | Sponsored |
| 223.        | Selena P. | Female | 4 years | Baby doll | Sponsored |
| 224.       | Sophia P. | Female | 8 years | Art supplies | Sponsored |
| 225.        | Ah'Niyah S. | Female | 10 years | Nail polish kit | Sponsored |
| 226.        | Elijah A. | Male | 5 years | Truck set | Sponsored |
| 227.        | Juanita F. | Female | 2 years | Educational toy/books | Sponsored |
| 228.        | Alessa A. | Female | 9 years | Arts and crafts | Sponsored |
| 229.        | Mason J. | Male | 6 years | Legos | Sponsored |
| 230.        | Jacob H. | Male | 8 years | Legos | Sponsored |
| 231.          | Aidan I. | Male | 12 years | Amazon or Target gift card | Sponsored |
| 232.        | Don I. | Male | 15 years | Amazon or Target gift card | Sponsored |
| 233.        | Maya I. | Female | 10 years | Amazon or Target gift card | Sponsored |
| 234.        | Nico M. | Male | 6 years | Legos | Sponsored |
| 235.        | Santino M. | Male | 7 years | Legos | Sponsored |
| 236.        | Lilo R. | Female | 5 years | Legos | Sponsored |
| 237.         | Tivian R. | Male | 7 years | Legos | Sponsored |
| 238.        | John R. | Male | 2 years | Educational toy/books | Sponsored |
| 239.        | Daniel R. | Male | 2 years | Educational toy/books | Sponsored |
| 240.       | Jordan S. | Male | 17 years | Amazon or Target gift card | Sponsored |
| 241. A        | Max S. | Male | 13 years | Game stop card | Sponsored |
| 241. B | Fedrick O. | Male | 16 years | Amazon or Target gift card | Sponsored |
| 242.       | Jelani W. | Female | 17 years | Amazon or Target gift card | Sponsored |
| 242. A       | Nathan S. | Male | 7 years | Legos | Sponsored |
| 243.        | Elijah A. | Male | 5 years | Truck set | Sponsored |
| 244.       | Noah O. | Male | 4 years | Action figures | Sponsored |
| 245.       | Matthew O. | Male | 6 years | Action figures | Sponsored |
| 246.       | Erik G. | Male | 1 years | Ride on toy | Sponsored |