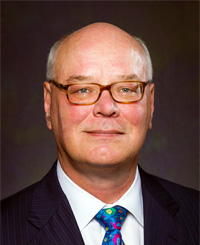 President
Daniel R. Wilson, MD, PhD
President Wilson was appointed WesternU's second president in the Office of the President in 2016. His leadership focus is on creating a robust strategic planning process moving the University toward enterprise excellence, organizational efficiency and future readiness for our intertwined missions of education, research and service. This transformation includes a focus on improving the student experience, improving the quality and quantity of research, financial stewardship leading to both enrollment and endowment growth, and operational excellence. Dr. Wilson earned his bachelor's degree in anthropology from Yale, a medical degree from the University of Iowa Carver College of Medicine, and a PhD in biological anthropology from Cambridge University. He performed his internship, residency and fellowship at McLean Hospital & Harvard Medical School and is a Case Western Reserve University diplomate in Mental Health Leadership and Management.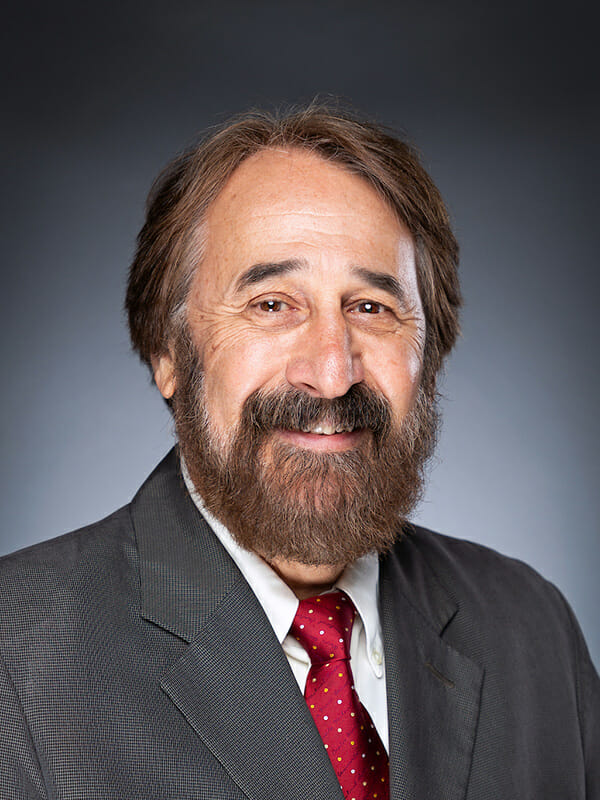 Senior Vice President and Provost
David Baron, DO, MSEd
Dr. Baron is Senior Vice President and Provost and serves as Chief Academic Officer. He leads the Office of Academic Affairs. He is responsible for academic, accreditation and budgetary affairs. Dr. Baron joined the University in 2018 after serving for eight years in roles within the Department of Psychiatry at the Keck School of Medicine, including Vice Dean for Global Health, Professor of Psychiatry and Neurosurgery, Vice Chair of the Department, and Chief of Service at Keck-USC Hospital. He received his DO degree from the Philadelphia College of Osteopathic Medicine (PCOM) and a Master of Science in Education from the University of Southern California (USC). He is the former Deputy Clinical Director of the National Institute of Mental Health (NIMH), former President of the American College of Neuropsychiatry and the Group for the Advancement of Psychiatry and chaired the Department of Psychiatry at Temple University School of Medicine from 1998 to 2010.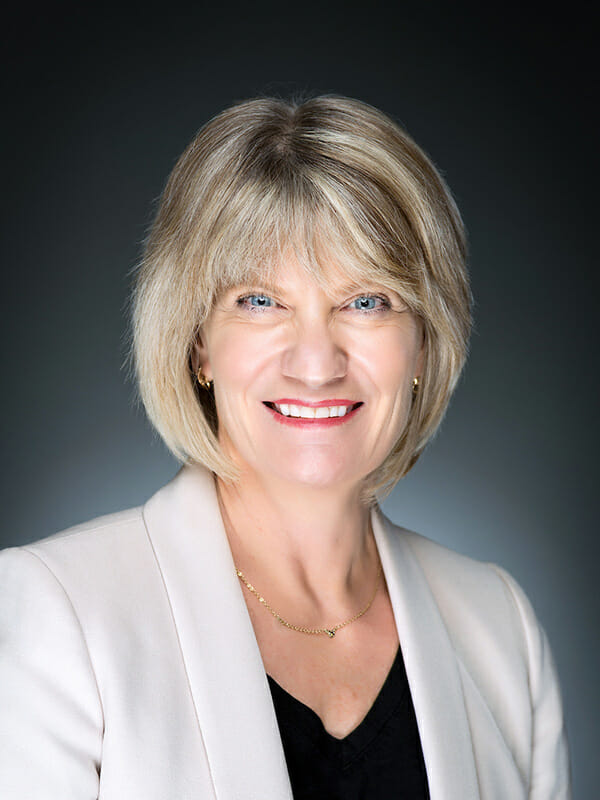 Senior Vice President, Advancement
Diane M. Abraham, PhD, CFRE
Dr. Abraham was appointed Senior Vice President of University Advancement in 2017. In this role, she builds awareness and engagement with WesternU Alumni & Friends resulting in enhanced gifts to the University through the Annual Fund, Student Scholarships, the Emergency Fund and Planned Giving opportunities. Dr. Abraham brings over 30 years' experience in senior leadership positions, including Executive Director of UW Fox Valley Foundation, President and Chief Executive Officer of the Oshkosh Area Community Foundation, Vice President of Philanthropy for Dignity Health Arizona, and Interim President/CEO for Barrow Neurological and St. Joseph's Foundations. She earned her bachelor's and master's degrees at the University of Wisconsin Oshkosh and her Doctorate in Leadership Studies at Marian University. Dr. Abraham is a certified fundraising executive through CFRE International, an independent nonprofit organization dedicated to setting standards in philanthropy.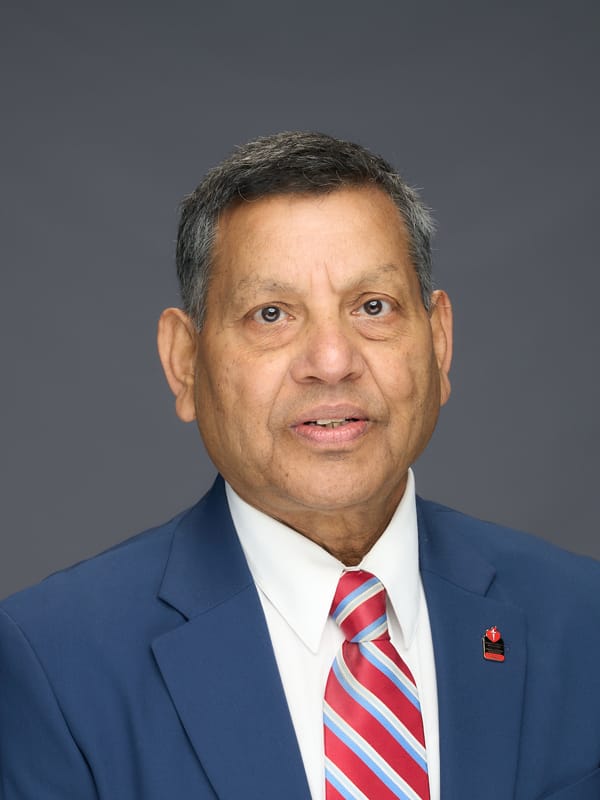 Senior Vice President, Research & Biotechnology
Devendra Agrawal, PhD, MBA
Dr. Agrawal was appointed Senior Vice President for Research & Biotechnology and Professor of Translational Research at WesternU in 2019. He leads the Office of Research & Biotechnology and oversees all research activity at the University. The Office of Research &Biotechnology serves as a centralized hub providing a supportive environment to the faculties and investigators/collaborators/students engaged in research activity. Dr. Agrawal earned a Master of Science in Chemistry in 1973 and PhD in Biochemistry in 1978 from Lucknow University, India. Following his tenure as a Clinical Biochemist at King George's Medical College, Lucknow, India, Dr. Agrawal moved to Canada and earned a PhD in Medical Sciences in 1984 from McMaster University, Canada followed by a Postdoctoral Fellowship at the University of British Columbia, Vancouver, Canada. In 1985, he was recruited as an Assistant Professor at Creighton University School of Medicine, Omaha, Nebraska, where he rose to the rank of Full Professor in 1997. Dr. Agrawal also earned an MBA in 2004 and an MS (ITM) in 2005 from Creighton University.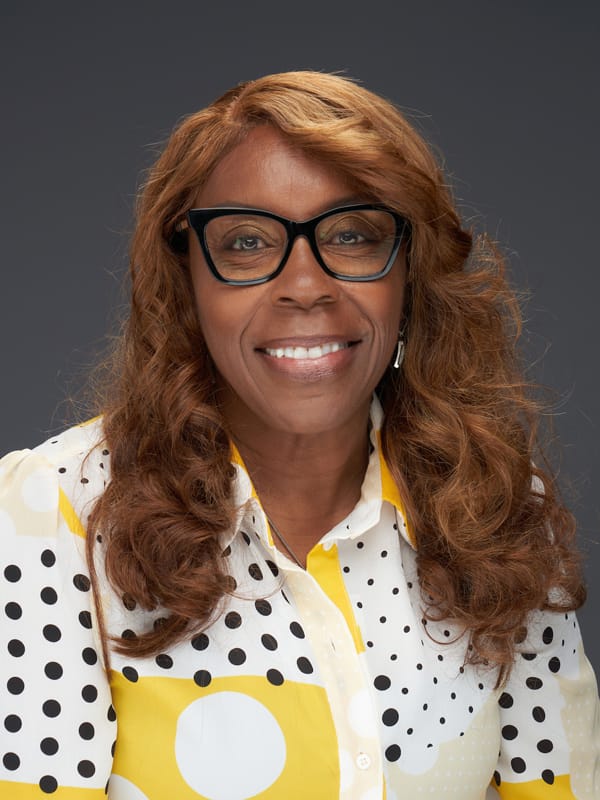 Senior Vice President and Founding Chief of Mission Integration
Stephanie Bowlin, EdD, PA
Dr. Bowlin joined WesternU in 1990 as an instructor and went on to serve as Dean of the College of Health Sciences for 20 years. She now serves as Senior Vice President and Founding Chief of Mission Integration. The Office of Mission Integration (OMI) oversees Institutional Research and Effectiveness, the Pumerantz Library, the Harris Family Center for Disability and Health Policy, and the Center for Excellence in Teaching and Learning (CETL), which houses Learning and Development, Instructional Design and Technology for Learning, as well as Academic Community Engagement. The OMI supports the efforts of WesternU by ensuring exceptional coordination of resources of the academic and operational entities, providing mission integration leadership, and assuring integration of the University's basic principles, including humanism, equity, inclusion, and diversity, into the fabric of the institution. Dr. Bowlin graduated from the University of La Verne with a Doctorate in Educational Leadership, a master's degree from WesternU in Health Professions Education, and from the Charles R. Drew University Physician Assistant Program in 1981.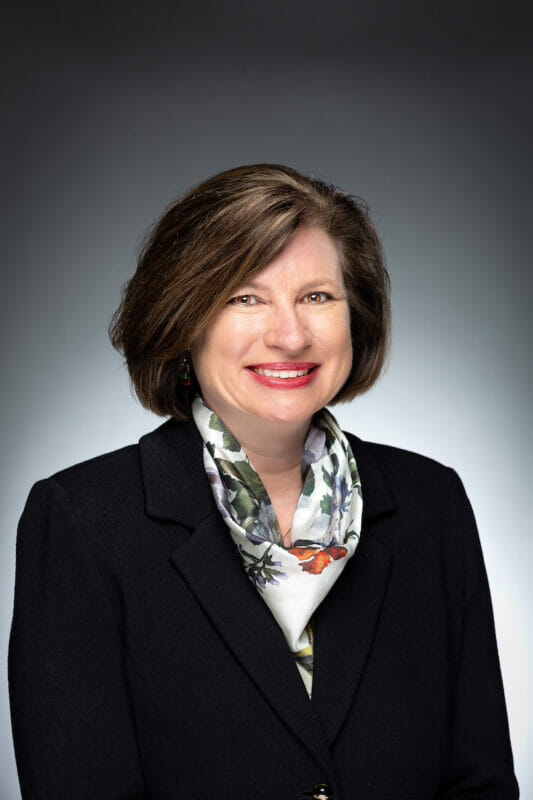 Vice President Oregon Campus Operations
Paula M. Crone, D.O.
Dean Crone joined WesternU as the Executive Associate Dean of the College of Osteopathic Medicine of the Pacific (COMP)-Northwest in 2010 and was appointed Dean of COMP in 2013. In 2012, she was named Vice President of Oregon Campus Operations and serves on PSET in this capacity. She oversees operations of both COMP-Northwest and the WesternU expansion of the College of Health Sciences in Lebanon, Oregon. Dr. Crone holds a bachelor's degree in biology from the University of Portland and a Doctor of Osteopathic Medicine degree from WesternU.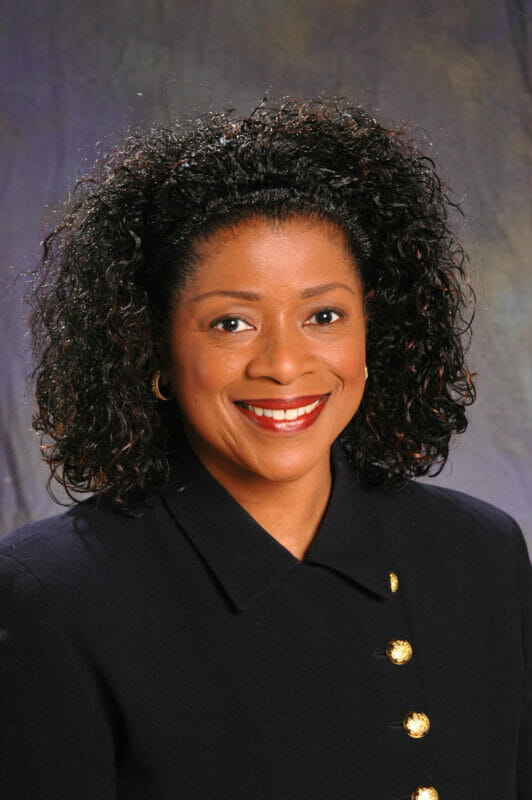 Senior Vice President Student Affairs
Beverly A. Guidry, EdD
Dr. Guidry joined WesternU in 1982. During her tenure at WesternU, she has served as Director, Health Careers Opportunity Program/Admissions Recruiter, Assistant, Associate and Director of Admissions before being named Assistant Dean of Student Affairs in 1996 and later Dean of Student Affairs. She served as Vice President of Enrollment Management and  University Student Affairs and was named Senior Vice President for University Student Affairs in 2019. She leads the offices of Strategic Enrollment Management, Recruitment, Admissions, Admissions Operations, Enrollment Data Systems, Registrar, Student Affairs and Learning Enhancement and Academic Development. Dr. Guidry holds a bachelor's degree in Leadership and Management, master's degree in Organizational Leadership with an emphasis in Strategic Organizational Development, and a Doctorate in Educational Leadership and Management from the University of La Verne.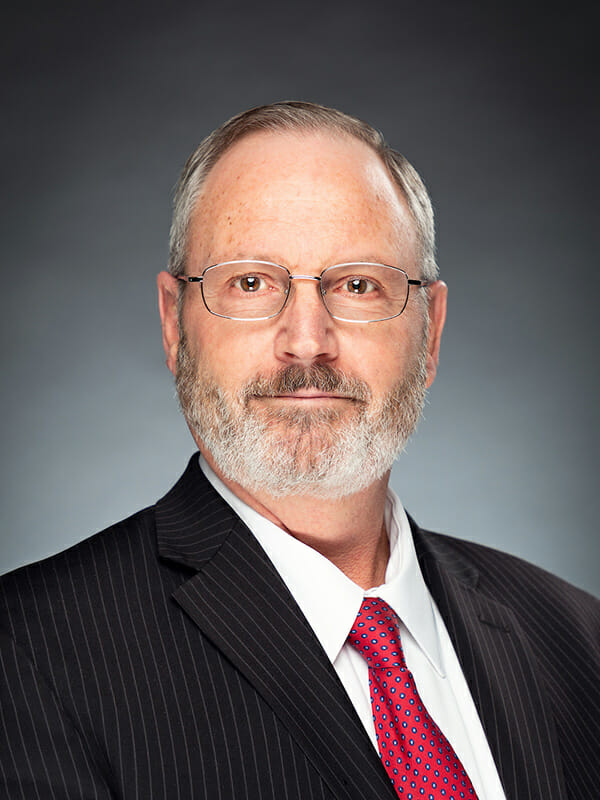 Senior Vice President and Chief Operating Officer
Clive Houston-Brown, EdD
Dr. Houston-Brown joined WesternU in February 2019 and leads the Operations Administrative Unit responsible for Information Technology, Human Resources, Facilities, Campus Safety and Compliance/Environmental Health and Safety. He has more than 34 years of experience within the higher education environment in California. Prior to joining WesternU, he was Vice President for HR, IT, Facilities & Safety at the University of La Verne. In this role, he was responsible for all aspects of support for the university's physical plant, capital projects, technology, human resources, campus safety, and parking and transportation. In addition to almost 22 years at La Verne, Dr. Houston-Brown served in various IT capacities for 12 years at California State University, Stanislaus. He holds a bachelor's in Business Administration from California State Polytechnic University, Pomona, a master's in Systems Management from Golden Gate University, and a Doctorate in Educational Leadership from the University of La Verne. His doctoral dissertation researched perceived barriers to African Americans and Hispanics entering the Information Technology field.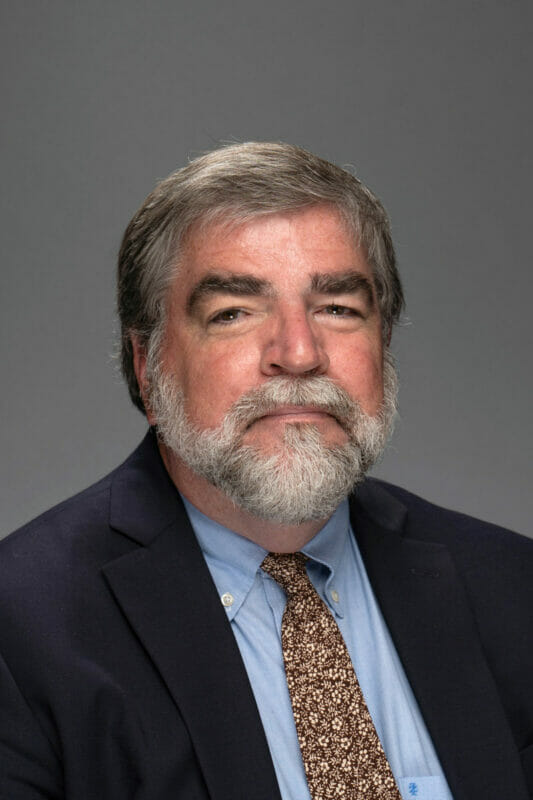 Chief of Community and Governmental Affairs
Jeffery Keating, MA
Jeff joined WesternU in 2008 as Executive Director of Public Affairs and was named Chief of Community and Governmental Affairs for the University in July 2019. In this role, he cultivates and enhances University relationships at all levels of government and works with University senior leadership in the development of proposals and strategies to advocate for University priorities. Jeff currently is president of the Downtown Pomona Owners Association (DPOA) Board of Directors and has served on the DPOA board since 2010. He is a past two-term president of the Pomona Chamber of Commerce and now is the Chamber's Chief Financial Officer. He also represents WesternU in the San Gabriel Valley Economic Partnership and its Healthcare Sector Council and on the Los Angeles Business Federation (BizFed) Board of Directors. Jeff has been a member of Pomona Rotary since 2008 and was club President during the 2018-19 service year, for which the club was awarded a Rotary International Presidential Citation with Silver Distinction. He holds a bachelor's degree in Organizational Management from the University of La Verne and a master's degree in history from Arizona State University.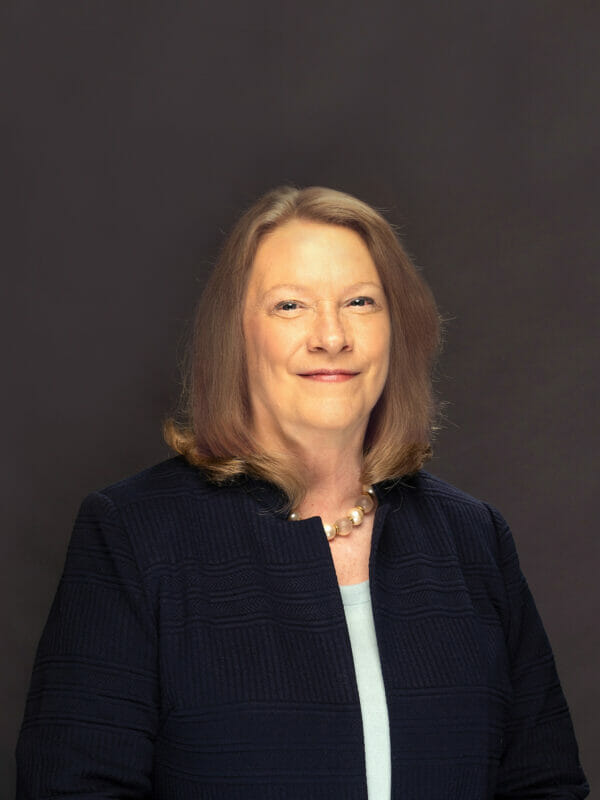 Dean, College of Graduate Nursing
Mary Lopez, PhD, RN
Dean Lopez serves on PSET as representation of the Deans Council – a two-year appointment. Every two years, a different dean is selected to represent the deans on PSET. Dr. Lopez was appointed interim dean of the College of Graduate Nursing in 2016 and named permanently to the position of dean in 2017. She has practiced in a variety of nursing settings for more than 20 years including critical care, medical-surgical, administration, clinical staff development and education. Lopez earned her PhD at Azusa Pacific University, Master of Science in Nursing at California State University, Los Angeles, Bachelor of Science in Nursing at California State University, Fullerton, and Associate Degree in Nursing at Pasadena City College. Her clinical background includes critical care, oncology and administration.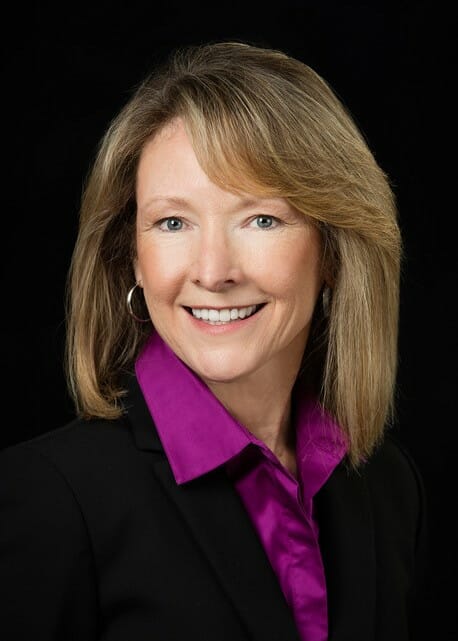 Chief Communications Officer
Barbara O'Malley, MBA
Barbara was appointed Chief Communications Officer in 2020 and leads the Public Affairs & Marketing Unit, which includes creative services, photography and videography, website and digital, and media relations and communications. She has been working as a strategic communications and marketing consultant and practitioner in the corporate, nonprofit and government sectors for more than 20 years. She has spent more than 10 years in public and private higher education working with leaders to reimagine and redesign marketing communication units to adapt to changing technologies, industries, markets, and consumer preferences – leading to sustainable futures. She has an MBA from the University of Denver, a BS in communications and journalism from Black Hills State University in Spearfish, South Dakota. She has earned Executive Education Certificates in Dynamic Management from Duke; Crisis Leadership from Harvard; High Performance Leadership from Oxford; and Leadership Coaching from Georgetown. She is on track to earn an EdD in Leadership & Learning in Organizations through Vanderbilt in 2021.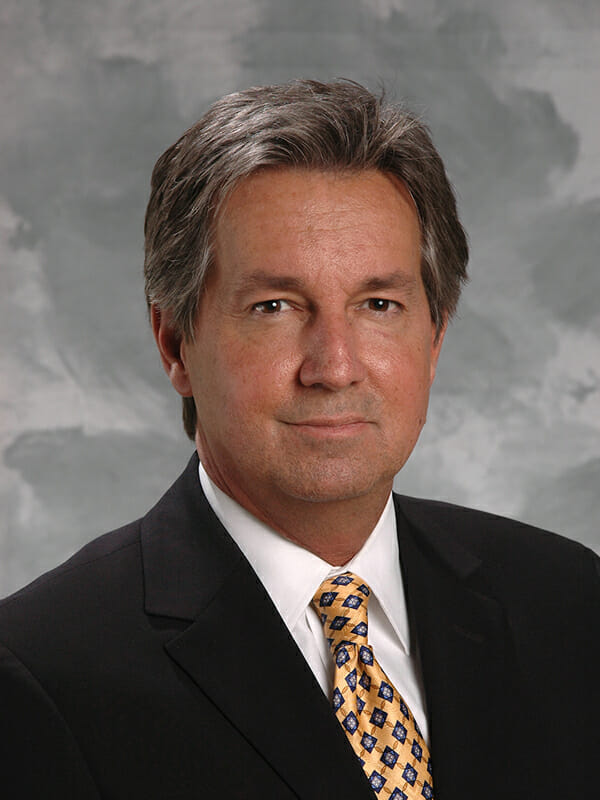 Senior Vice President, Chief Financial Officer and Treasurer
Kevin D. Shaw
Kevin joined WesternU in 1990 as Controller and was appointed Chief Financial Officer (CFO) in 2003. As CFO, Kevin leads the Financial Services & Treasury Unit and is responsible for operations in the offices of University Financial Services & Treasury, Student Financial Aid, Auxiliary Enterprises (Bookstores), Procurement Services and Risk Management. The CFO's Office supports the efforts of WesternU by ensuring the financial growth, stability and long-term sustainability of its mission. This includes responsibility for financial reporting, budget administration, unrestricted fund cash and investment management, banking relationships, administration of revenue streams and expenditure processes, application of effective financial internal controls, student financial aid counseling and processing, coordinating efforts provided by the engaged internal audit/risk management consultants, provision of student books and publications at WesternU Bookstores, and providing purchasing and receiving services to faculty and staff. Prior to joining WesternU, Kevin served as supervisor and senior accountant at KPMG's Los Angeles office. He received his Bachelor of Science in Business Administration from California State Polytechnic University, Pomona.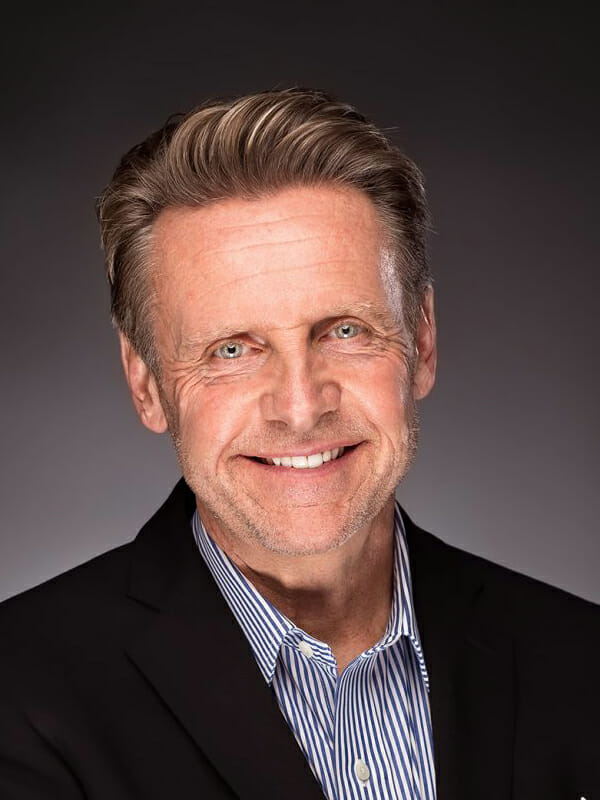 Chief Innovation Officer
Nicholas Webb, LHD
Nick has served as the Chief Innovation Officer and as an Adjunct Professor at WesternU since 2017. He leads the Center for Innovation, which bolsters the University's colleges and departments through shared services and a commitment to strategic excellence. He is a world-renowned health care strategist, best-selling author, futurist, and a successful, award-win­ning inventor. Nick invented one of the first wearable technologies and one of the world's smallest medical implants. He has been awarded over 40 patents by the U.S. Patent and Trademark Office. The CEO of LeaderLogic, Nick has been a Certified Management Consultant (CMC) since 2007 specializing in the health care industry and training. He provides advisory services to the University and the center to assist staff mem­bers in the deployment of goals set forth by the Board of Trustees and the president. Nick was awarded his Doctorate of Humane Letters (hon.) by Western University of Health Sciences for his contributions in health care innovation