We are very excited to announce this year's alumni reception during the Western Veterinary Conference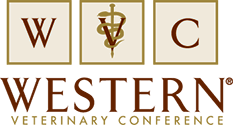 Reception: Will be on Monday March 7, 2016 (7:30pm – Midnight) and will be held at an offsite location: Flamingo Mansion, a private home located at 3977 Euclid Street, Las Vegas, NV 89121.
The house comes with a pool, so bring your suits!
Food to be served
Adults Only
Transportation: We will have shuttle service to and from the Mandalay Bay for your convenience. The shuttle pick-up and drop off point is located at the Shark Reef Entrance located in the South Convention Center.
Shuttle runs every 15-20 minutes between 7:00pm – Midnight. 
RSVP: Please RSVP to Annaluz Wilton, awilton@westernu.edu by March1, 2016 to let her know you are coming.