WesternU PART-TIME Fellowship
The 2020 National Veterinary Scholars Symposium was held online August 4-6, 2020. Please visit the website for highlights from this year's symposium: https://nvss.aavmc.org/
The 2021 application period will be announced via email and website— please check back regularly for updates, or contact CVMResearch@westernu.edu with any questions.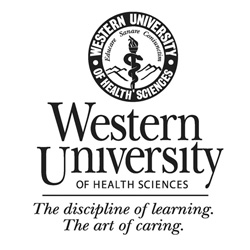 The WesternU Part-Time Fellowship provides 1st and 2nd year students an opportunity to complete a research project with a mentor during the summer months. This program is ideal for individuals that want a part-time engagement, which is equivalent to at least 6 weeks of research. Attendance to training sessions is optional. Students are only eligible for 1 award over 2 years.
EXPECTATIONS AND SUPPORT:
Only one award is made per faculty, so student research scholars sharing the same mentor also share the stipend.
The Part-Time Fellowship includes a stipend for the student and an expectation that this student research scholar will present their summer research project at the annual WesternU Student Technology and Research Symposium (STRS), or at another research conference. 
Part-Time Scholars are welcome to attend all group training sessions of the WesternU Veterinary Research Scholars Program, but attendance is optional.
APPLICATION PROCESS:
Students applying for the WesternU Part-Time Fellowship will need to submit the following document to the CVM Office of Research by the application deadline to complete the application process: WesternU CVM Veterinary Research Scholars Application
* The application is a dynamic PDF, if you are unable to see the file upon download, please change your browser settings, as this may be preventing you from viewing your downloaded PDF. Here's a link that can show you how. You may also email CVMResearch@westernu.edu for technical support.
Selection process:
Part-Time Scholars will be selected based on the scientific merit of the project, its feasibility within the timeframe of the program, its relevance to the career goals of the student and to the field of biomedical research, and the breadth of learning objectives. The scoring system used to evaluate these applications is available here.