About Us
WesternU We Care Dental was founded with the mission of providing quality care to those with special needs and others who might not have access to dental services. Although we maintain that focus for our practice, we are pleased to serve all patients in the Coachella Valley.
We Care Dental was founded by Marianne and Russell Benson in 2009 utilizing volunteers and donated space and supplies. Their mission was to provide quality dental care at an affordable price to those who otherwise would not have access to dental treatment – patients with disabilities, seniors, veterans, and others without dental insurance or with Denti-Cal. In 2011 they opened a four chair clinic that added dental students from Western University of Health Sciences College of Dental Medicine in Pomona, CA. Care for patients was funded by a mix of fee for service, dental insurance, Denti-Cal and grants administered through a partnering public benefit charity called Dessert Friends of the Developmentally Disabled. The addition of 2 dental residents (dentists seeking advanced training) in 2015 provided through a jointly sponsored program with NYU Langone Medical Center added additional providers to serve an expanding patient base. However, We Care Dental rapidly outgrew its small facility and therefore to better serve the community partnered with WesternU in 2016 to open a new 11 chair facility a few blocks from the original location. The center now includes residents, WesternU dental students, and full time and part time faculty who provide overall clinical supervision with the assistance of highly trained clinical staff. At the state-of-the art facility patients receive excellent yet affordable care in a humanistic environment by students and residents supervised by WesternU College of Dental Medicine faculty dentists. Although WesternU We Care Dental still maintains its mission of providing care to special needs and medically complex patients and others with limited access to care, anyone is welcome at We Care Dental.
Western University of Health Sciences also has a Dental Center within the Patient Care Center on their main campus located in Pomona, CA. The center offers comprehensive and specialty dental services under expert faculty supervision.
---
For more information regarding the Patient Care Center, click on the link below.
---
Interested in giving to Western U We Care Dental?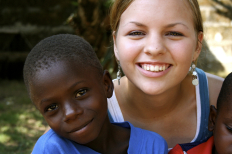 With your tax deductible donation, patients in need can obtain dental services that would not be available to them. Click on the link below if you are able to help.
After clicking on the button below please follow these easy steps;
Click on the "Proceed to Secure Online Giving Site"
Click on the "Donate Now"
Select the College of Dental Medicine from the drop down menu
In the speical notes section, write WesternU We Care Dental
Fill out your information